Sidharth Shukla- Shehnaaz Teasing Asim Riaz After Shefali Jariwala's Eviction Will Make You Want To Rewatch Bigg Boss 13-Throwback VIDEO
Asim Riaz, Shehnaaz Gill and Sidharth Shukla's camaraderie and fun banter after Shefali Jariwala's eviction in this throwback video are sure to make you miss Bigg Boss 13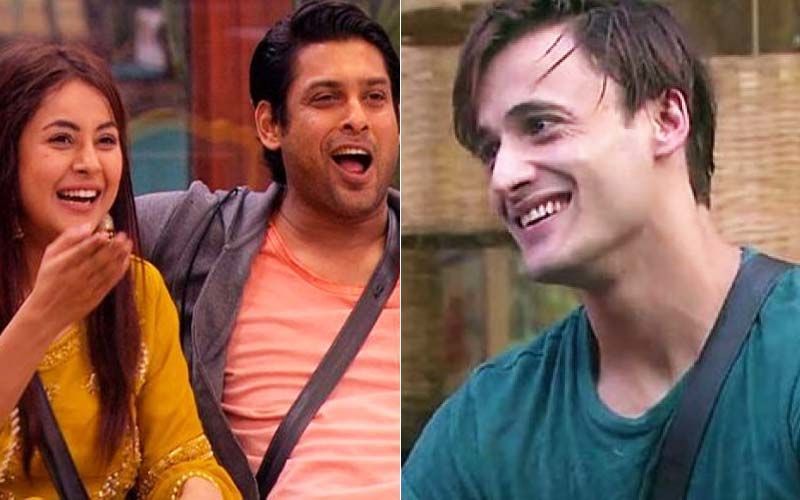 It has been so many days since the lockdown, that we forgot what our pre-lockdown lives really looked like. If you remember, Bigg Boss 13, hosted by Salman Khan, was a huge hit and went on for a long period of time right from September 2019 to February 2020. Fans of the reality show were totally hooked, especially given the changing dynamics between Sidharth Shukla, Asim Riaz and Shehnaaz Gill. It was quite a disappointment for fans once the show concluded and they were overjoyed once the rerun was announced, however, even that was stopped by the channel later.
We all miss Bigg Boss 13- all the drama, fights, and sweet moments too. While Asim Riaz and Sidharth Shukla started off as friends, their friendship dwindled after many bitter fights. However, later, towards the end, everyone came together and all the grudges were forgotten. While their fights may have been intense, Asim and Sidharth also had some really fun moments together that fans remember even today. Now, we have come across a throwback video of Shehnaaz Gill, Asim Riaz and Sidharth. Their camaraderie and fun banter after Shefali Jariwala's eviction in this throwback video is sure to make you miss Bigg Boss 13.
In the video, it seems Shehnaaz and Sidharth are laughing together, teasing Asim that Shefali did not bid goodbye to Asim at first and that Shehnaaz had to call her. Take a look at the video below.
Image Source: Instagram/colorstv, VOOT