Smriti Irani Takes Instagram's Gibberish Challenge But Isn't Happy With The Outcome – Watch HILARIOUS Video
Actress-turned-politician Smriti Irani takes the #GibberishChallenge and her video will make you both curious and LOL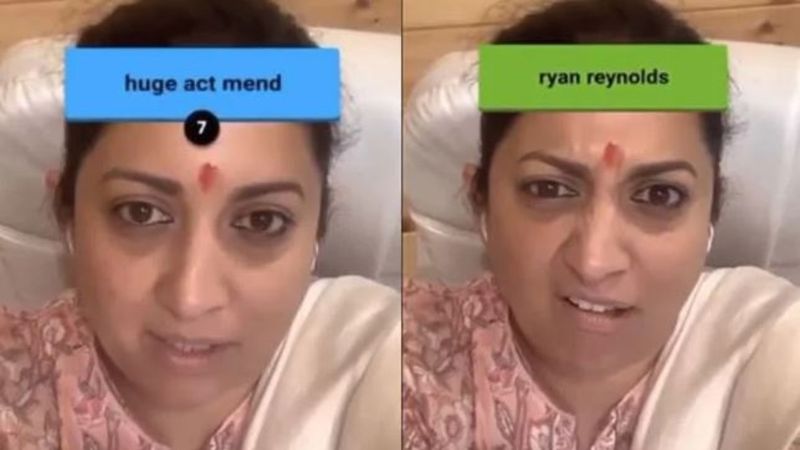 Actress-turned-politician Smriti Irani is out there giving all the millennial people a run for their money like literally, thanks to her super-cool Instagram account. From sharing some witty jokes on herself to digging to a plethora of throwback pictures with her colleagues; Smriti Irani has kept all her followers hooked, and how. At present, Instagram's Gibberish Challenge is a huge trend that demands a person to guess the right phrase from some nonsensical words. Jumping onto the bandwagon, Smriti Irani tried her hands-on the Gibberish challenge and the results are sure to make you ROFL!
A video that has surfaced online sees the 44-year-old trying to guess a gibberish that read, "Huge act mend," it took a fraction of seconds for Smriti to guess the right word and she confidently chanted, "Hugh Jackman." But guess what? The right answer, surprisingly, turned out to be "Ryan Reynolds."LOL! A furious Smriti Irani then made some hilarious expressions and accepted it. Another video saw Ms Irani guess the phrase that read, "ail huck each arm," which turned out to be "a lucky charm" and she nailed it perfectly.
Well, that's what the Coronavirus lockdown has done to mostly all us and these bizarre trends on social media are proof. After all, the aim is to kill that boredom!
Check out her video below: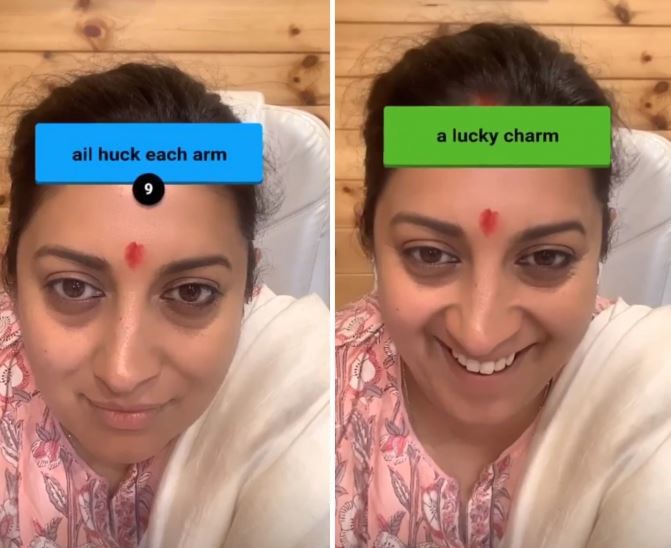 image source: instagram