Surekha Sikri On Senior Citizens Not Allowed To Shoot Due To COVID-19: 'It's Unfair And Violates My Right To Be Atma Nirbhar'-EXCLUSIVE
Badhaai Ho actress Surekha Sikri talks about governments rule of not letting senior citizens get back to shoot due to COVID-19. She clearly is unhappy with the SOP.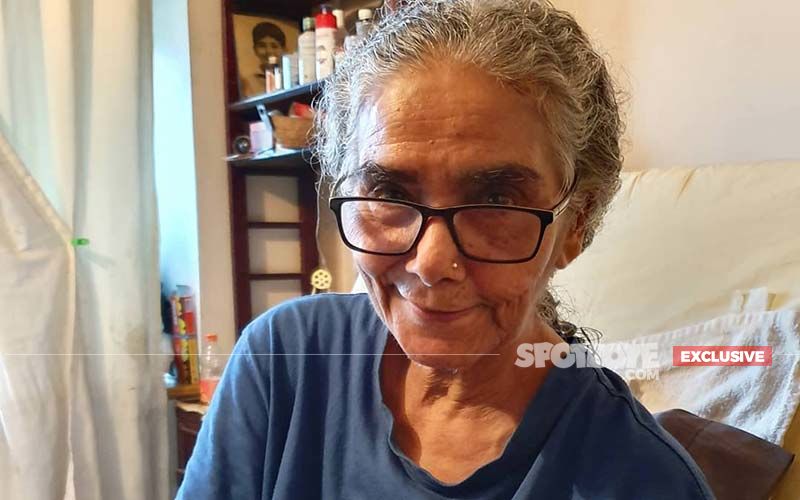 Surekha Sikri who is popularly known as Dadisa of Balika Vadhu or for her famous Dadi's role in Badhaai Ho has some amazing work on her name. The senior actress who is 75 now is working in the industry for more than four decades and has received applause for her recently released Ghost Stories for Netflix. As per the government's new norms, senior citizens above 65 are not allowed to go on the set and shoot. We spoke to the actress who is still in demand for various projects, basking her what she feels about the decision.
Talking to us exclusively, Surekha Sikri said, "It's a very unfair decision. They haven't given a thought to practical thoughts. Since this lockdown has started I have not been able to work for many months. Due to which I am unable to generate any income for myself or my family. As a result of this, there is a complete stop on all my shooting. There were offers and people wanted to shoot with me but I couldn't give my time or confirm them anything".
Surekha Sikri who faced a brain stroke while shooting her film Badhaai Ho in November 2018, is in good health now and she is ready to work in the pandemic outside. As the National Award Winner told us, "I want to stick with my own platform. And this rule is making it impossible for me to be Atma Nirbhar. It cancels all my effort to be Atma Nirbhar. It violets my right to work and support my family. My health is all fine and I don't mind stepping out shooting my projects".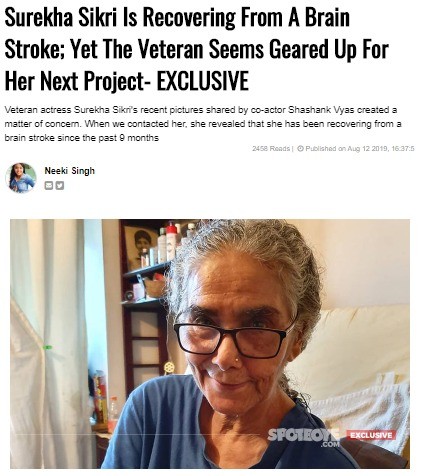 Meanwhile, according to Mumbai Mirror, the Indian Motion Pictures Producers Association (IMPPA) has approached the High Court against state government guidelines for prohibiting individuals above 65 years of age from indulging in their work. A petition on the same was filed which claimed that people are in a starving condition.
The report further mentioned that a petition was filed through Advocate Ashok Saraogi, earlier this week in order to seek justice. Mumbai Mirror also carried a statement from the petition that states, "As per the list available with the petitioner, there are thousands of people aged above 65 years who were participating in the shooting of programmes prior to the lockdown. The shootings of such films and programmes have been left in-between due to non-availability of such people."
The petition also mentioned how the industry is in a starving condition after the trade came to a standstill. "The entire trade has come to a standstill and all those concerned with the industry are in a starving condition. Some of them have also committed suicide," the petition claims.
Image Source:instagram/ishashankvyas