Bani J seems to be missing her childhood days as she took to Instagram reminiscing about the same. Alongside a sensual picture of her holding a pizza box, she wrote, "When we were kids, we would wait all week long for the weekend because that meant we would get to order Pizza.
Good old days. Remember? @saneyaghei @tanyajudge. #wherearethedamncoupons lol.
_________________________
Fast Forward April 17'
Not much has changed.
Saturday night at the Judge Casa.
Sorry, @yuv_thehuman I ate all the pizza (sic.)"
We couldn't help notice the fact that Bani has been tagging her boyfriend Yuvraj Thakur lately in almost all her posts. Before and after this picture she posted pics tagging him. While the former was captioned as, "Will you be there? @yuv_thehuman," the latter said, "The 1st one.


Taken at a signal in the middle of traffic. Our cars just happen to be next to each other.
I was just looking at him and realised this would be a cool picture. How many times have our cars just lined up next to each other and we get to drive side by side with the biggest smiles on our faces. Scenes out of movies. Life imitating Art, or the other way around? I get the camera out and rush in a mild palpatative panic because I realise to take this picture I have to undo my seatbelt and pop half my body out of my car window before the signal changes


Doesn't he look so amused? Lol.
______________________________________
First instax dedicated to my Human @yuv_thehuman.
Circa 14th April 2017 (sic)."


A few days back, Bani could not resist commenting on Yuvraj's post (that was for Bani) and wrote, "I love you".

What's with the sudden PDA on social media?

Coming back to Bani, she is off Twitter these days but active on Instagram and we are forced to wonder that why she hasn't said anything about her best friend Gauahar Khan's recent release Begum Jaan?


Furthermore, Bigg Boss contestant Mandana Karimi, who recently tied the knot with her long-time boyfriend Gaurav Gupta, is in Goa celebrating TV actor Gautam Gupta's 40th birthday along with Smriti Khanna, Masaba Gupta, Madhu Mantena and others.

Mandana, who is super active on Instagram, has been posting pictures from their vacation and the lady is looking hot in her bikini bod! Looks like she is all ready to dive in, giving us summer goals.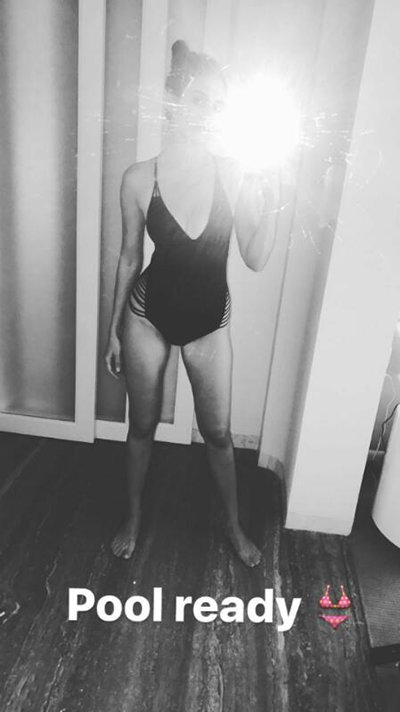 Image Source: Snapchatt/Mandana Karimi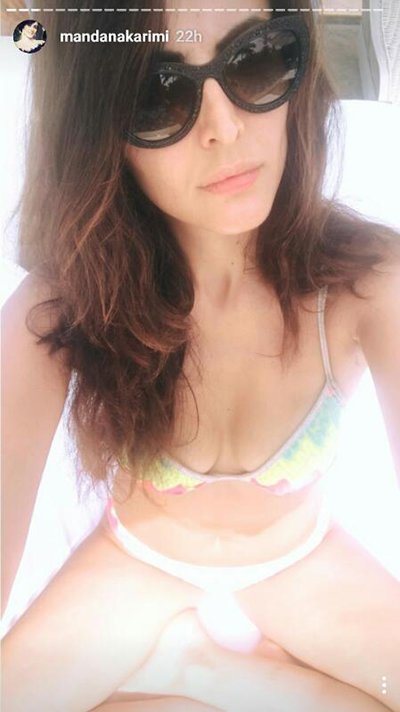 Thumbnail Image Source: Instagram/Vj Bani