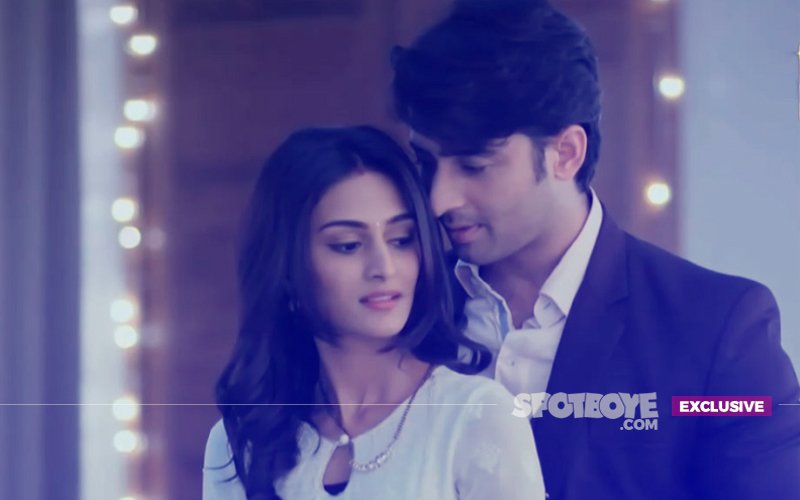 Yesterday afternoon, Shaheer Sheikh refused to shoot a scene with Erica Fernandes until the media took a U-turn from the sets of Kuch Rang Pyar Ke Aise Bhi.
The show's lead actor told his unit in no uncertain terms that he did not want a single media person on the set.
Reason- Mr Sheikh was shooting a romantic scene with his on-off girlfriend Ms Fernandes.
What exactly was the scene, we asked? A source says, "Shaheer had to lie on the ground and pull Erica who stretches out his hand to him. Consequently, Erica fell on top of him."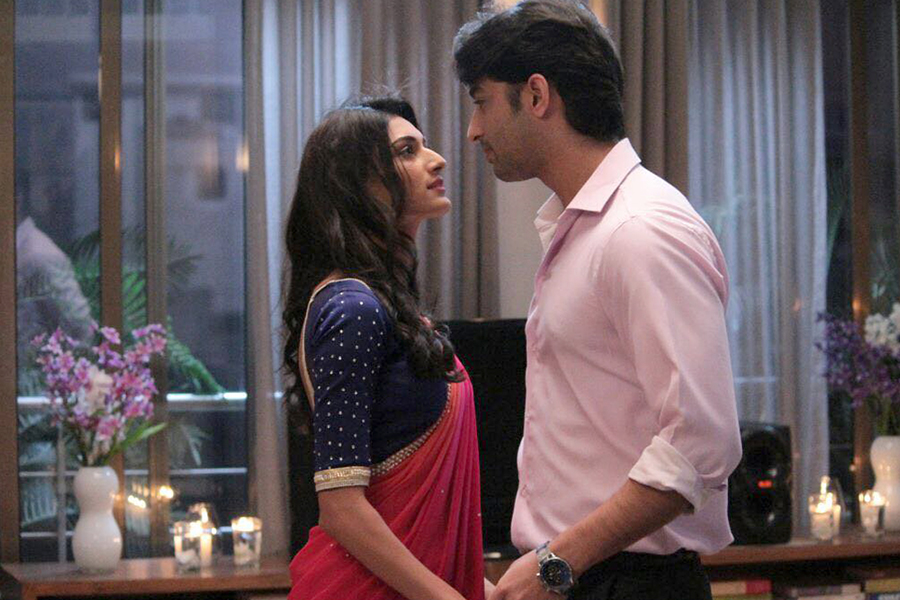 Image Source: youtube/SETIndia
The reporters in question who had arrived as a part of their daily assignment (at Malvani) were surprised over Shaheer's diktat, who refused to budge despite some of them requesting humbly that they had covered long distances to reach the set and the 'couple' should oblige them.
Erica stood as a mute spectator and did not help in resolving the issue.
The media beat a retreat but not before voicing: "You guys should have sent out a message that you wanted privacy today."
Kuch Rang Pyar Ke Aise Bhi, starring Erica and Shaheer produced by Yash and Mamta Patnaik, airs on Sony and is now over 300 episodes old--- but has lately seen Shaheer getting a bit too edgy whenever the media is on the set.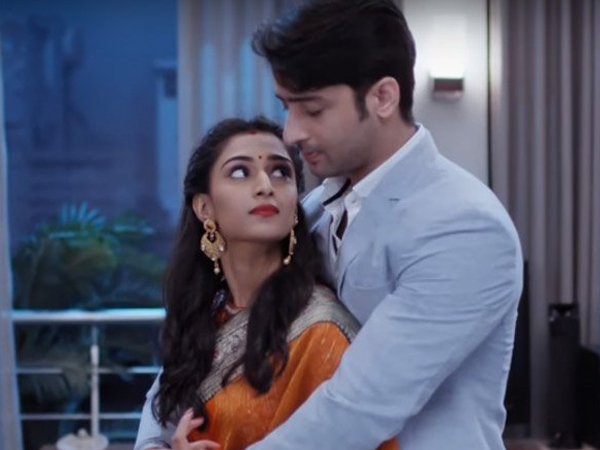 Image Source: koraspeak
As for Shaheer's real life romance with Erica, nobody is sure on the set whether they are currently seeing each other or not. "Shaheer and Erica have differences every alternate hour but they kiss and make up every time and keep the show going."
Coming back to yesterday's fracas, we are not taking sides as both parties were right with their respective stands.
Thumbnail Image Source: fuzionproductions