The Kapil Sharma Show: Archana Puran Singh Says She's Ready To Vacate Her Seat If Navjot Singh Sidhu Wishes To Re-Enter The Show
Archana Puran Singh says if Navjot Singh Sidhu wants to return to TKSS, she would have many things to do.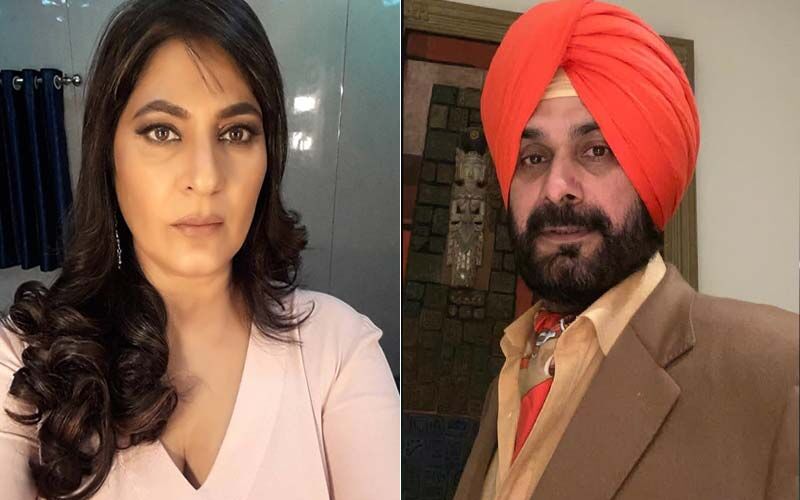 Archana Puran Singh has been making headlines since Navjot Singh Sidhu resigned as Punjab Congress Chief on Tuesday. She began trending on Twitter with many getting worried about her position on 'The Kapil Sharma Show'. Fans have been curious to know if the cricketer-turned-politician Navjot Singh Sidhu would re-enter the comedy show as the judge. For the unversed, before joining politics, Navjot Singh Sidhu was a regular on the comedy show. Archana Puran Singh replaced him on the show in 2019, when Sidhu got actively involved in Punjab politics.
After Sidhu resigned as Punjab Congress Chief, Twitter was flooded with memes. Archana Puran Singh too shared some of her favourites on Instagram. And now, in an interview with Times of India, addressing the buzz around her position on TKSS, Archana said that she's ready to quit if Navjot Singh Sidhu wants to re-enter the show.
She said, "If Sidhu would seriously re-enter the show in my place, I will have many other things to do, which I have refused to do in the past few months. Since I am shooting two days in a week for the show, I can't take up any assignment which is out of Mumbai or India."
She further mentioned that besides all the memes on social media, TKSS cast has also often joked about how Sidhu's return could pose a threat to her position on the show. Talking about her job in the show, Archana said, "All those who feel I don't have anything to do in the show should come on the sets to see how it is not easy to sit 6-7 hours in a particular position, facing the stage. I have to constantly sit at an angle for 4-7 hours on that sofa and face the stage, listen to every joke that's cracked and then react to it."
Image Source:Instagram/ArchanaPuranSingh/NavjotSinghSidhu