The Kapil Sharma Show: Former Cricketers Virender Sehwag And Mohammad Kaif Have A Blast On The Comedy Show
Virender Sehwag And Mohammad Kaif, in the episode aired last night, shared fun anecdotes from their days in the locker room together.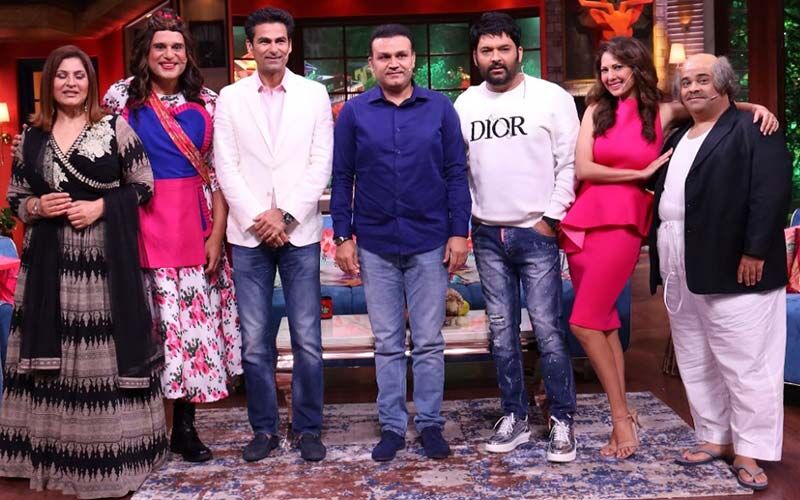 Former cricketers Virender Sehwag and Mohammad Kaif made an appearance on the The Kapil Sharma Show on Saturday. While Sehwag has already visited the show once, this was the first time that Kapil Sharma hosted Kaif. The cricketer duo's candid interaction with Kapil on the recently aired episode has taken the audience by a storm. The episode had various fun moments. As soon as it started, Kapil told Kaif that the show has been on air since 2013, but yet this was his first time on the show. When Kapil asked Kaif the reason, he said, "I've known Kapil even before his show became a hit. After the show became popular, we met and interacted but he never invited me to the show."
Sehwag instantly added, "Galat aadmi se panga le liya (You've messed with the wrong person)."
The trio was seen discussing a plethora of topics. At one instance, Kapil also reminded Sehwag that he had once said that he and his fellow cricketers Harbhajan Singh and Yuvraj Singh had married their respective wives to improve their English skills.
Sehwag agreed and added, "Haan, unmein Kapil paaji bhi eik thhay (Yes, Kapil Dev was also one of them)."
Sehwag and Kaif also spilled beans about their days in the locker room together and their fun anecdotes will leave you in splits.
The Kakkar siblings - Neha Kakkar and Tony Kakkar - along with the six finalists of Indian Idol 12, will be appearing on the show today (Sunday).
Image Source: SET India PR Team