THROWBACK! When Gauahar Khan Was Asked to Leave The House By Elder Sister Nigaar For Doing Bikini Photoshoot
Nigaar Khan had scolded her younger sister Gauahar Khan for doing a bikini photoshoot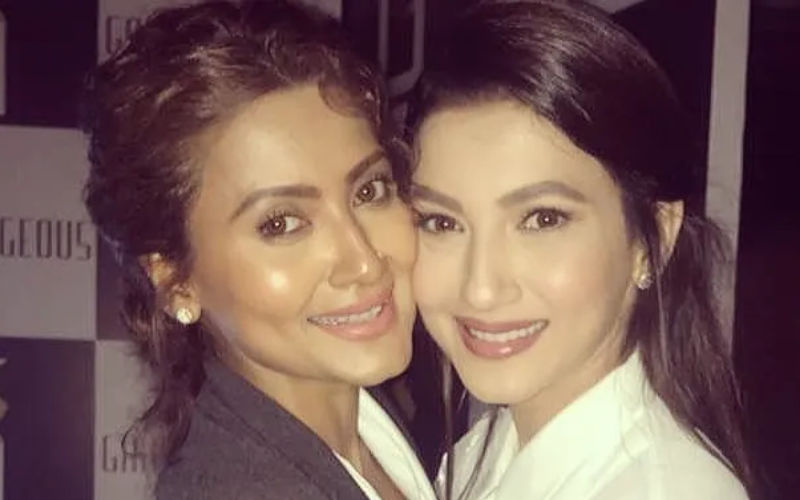 Television celebrity siblings Gauahar Khan and Nigaar Khan had once featured on a reality show titled The Khan Sisters. The show followed their life closely and the audience got to see their unfiltered relationship. While, today they are one of the most sought-after sibling duos, even they have faced their own sets of disagreements that were captured by the reality show. One of them being Nigaar's disapproval of her younger sibling doing bold photoshoots.
As reported by Zoom TV, the 43-year-old actress was miffed at Gauahar after she saw pictures of her posing in a bikini. Furious about the same she had asked her sister to leave the house. Questioning her about the pictures, she had gone on to ask if their parents knew about her doing such things to which Gauahar had hit back by saying, "Bombay mei kaam karti hu kya batake karti hu? This is my life."
ALSO READ: Mommy-To-Be Gauahar Khan FLAUNTS Her Baby Bump As She Recalls Her Best Moments From 2022- WATCH VIDEO
Talking about Gauahar Khan, the actress will be seen embracing motherhood very soon. She and her husband Zaid Darbar took to their Instagram accounts to share an adorable animated video. The short musical video stated, "One became two when Z met G and now the adventure continues as we soon become three! Gauahar & Darbar + 1, In Sha Allah seeking all your prayers and blessings in this new journey."
Well, the duo might have had squabbles every now and then just like every pair of siblings, but over the years they have also stood by each other's side. They are each others' rocks and nothing about that can ever be changed!
Image Source: Google