Tujhse Hai Raabta April 12, 2019, Written Updates of Full Episode: Atul Creates Problem for Kalyani and Malhar
Kalyani tried to console his father about Malhar but she couldn't succeed. Finally, she leaves Malhar and went away with her father without her will.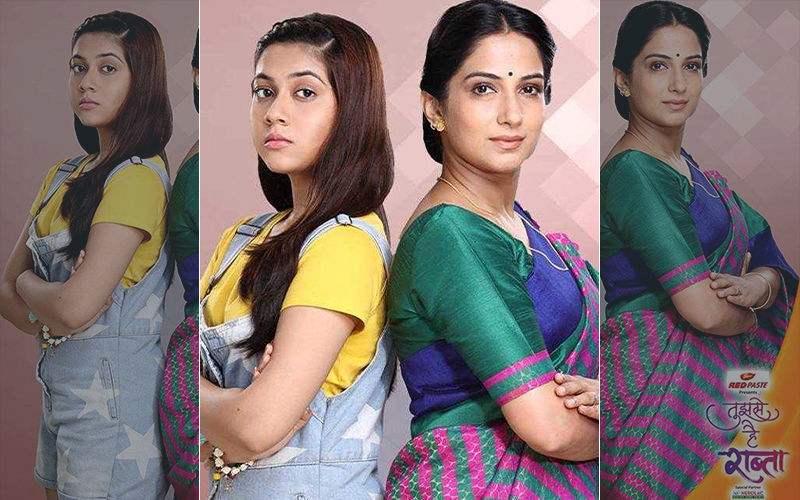 Today's episode begins with Atul blaming Anupriya for Kalyani's marriage. But Kalyani supports Anupriya and tell her father that she loves her step-mother more than him and her own mother, Madhuri. And then she tries to console his father that she is happy with Malhar and Moksh (son of Malhar). But her father is adamant, he asks Malhar whether he loves his daughter or not. He also tells Kalyani that Malhar just wanted to take revenge from him thus he got married to her. While Kalyani keeps telling him that she is happy with Malhar and his son is everything for her. But Malhar asks Kalyani to listen to his father, she should leave him and lead a happy life.
In the next scene, Atul starts dragging Kalyani and everyone starts crying. And it seems that it is especially very hard for Kalyani to leave Malhar's son, Billu. But Atul managed to take her away from them.
While on the other hand, Malhar consoles Moksh that they can somehow survive without Kalyani. But Sarthak blames Malhar and tells him that he is no one to take any decision about Kalyani. She has every right to take her own decision. But Malhar tells him that he has done this for her good.
Image Source:- IMDb, tellyfrenchfc