TV Actress Megha Gupta Chased By 6 Dogs After Adventurous Morning Workout, 'Thought I Won't Make It Home Alive.'
Sharing her unpleasant experience, TV actress Megha Gupta said that it was after her workout in the wild, six stray dogs chased her. Megha said she thought she would not make it home alive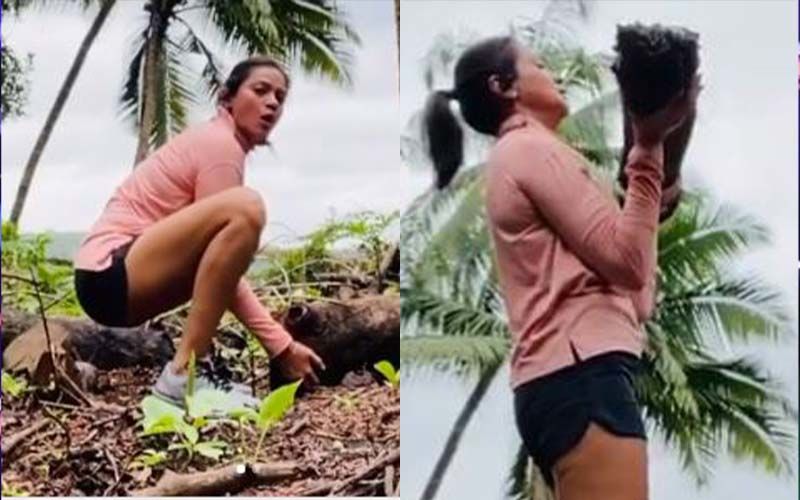 TV actor Megha Gupta recently had a scary escape when six stray dogs chased her. Megha's morning was the scariest one when she had gone into an into the wild. Right after working out with wooden logs and breathing in some fresh air, Megha said that she didn't think she would make it home alive. Sharing her ordeal on Instagram, Megha Gupta said that it was a man on a bike who saw her running and saved her life.
Sharing her experience, Megha wrote, "Decided to go a little off track and found this space with logs of all shapes and sizes and did an impromptu workout to break some more sweat. Some squats with logs with heels elevated so that makes it some form of cyclist squats. That log be heavy as a MF, super slippery with moss and insects all over and so was tough to grab. To add to it, the weight with chopped branches was very unevenly spread, which added to the whole feel, telling me, it's not always going to be ideal - but it must be done."
"I had a long run back home which also got exciting with 6, yes SIX stray dogs running after me. I've handled 2 before but trust me 6 is scary !! A noble soul on a scooter helped me out just when I thought I won't make it home alive," she added further.
Image Source:instagram/meghaguptaofficial