Urfi Javed Dons An Electric Blue Bikini, Trolls Comment, 'India Mein Sardi Nahi Hai Ab'
Urfi Javed trolled for donning a bikini in winter on Instagram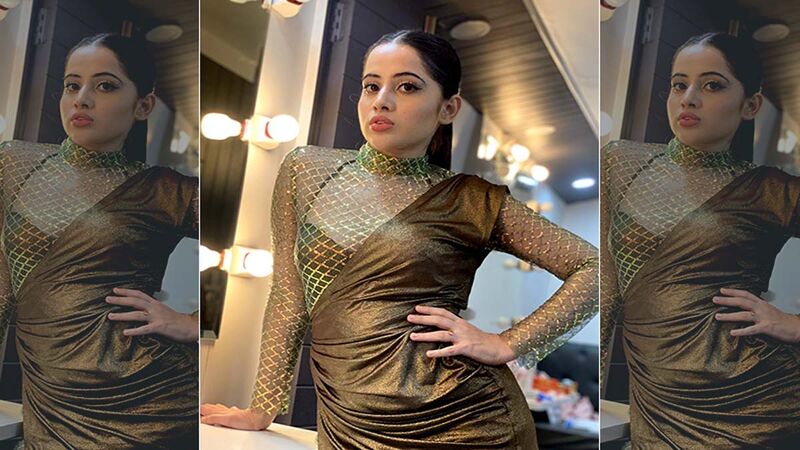 Bigg Boss OTT contestant Urfi Javed once again calls for attention! The actress dropped pictures from her beach getaway. Seen in an electric blue bikini with similar colour bottoms, she shared that she is fond of seashores. But like always she was targeted by trolls. Well, this time the trolls were seen reminding her that it is winter season in the country, bikini is not a suitable outfit for it. Another user trolling her asking if she is normal as she did not dress up in an unusual outfit.
Urfi posted pictures with the caption, "Always a beach baby!!" Trolls commented, "India mein sardi nahi hai ab (Isn't it cold in India right now)?" Another user wrote, "That's a Normal beach wear . Is Urfi is ok??" One more user trolling her commented, "Why don't you get nude once and for all???" Speaking about how people get success in life, one of the users commented, "First way to succeed is to work hard and have talent. Second way is wear shitty clothes so people talk shit abt u and u indirectly become a famous"
Check out Urfi Javed's Instagram post below-
Urfi has been slammed, trolled for her outrageous outfits, however, this hasn't stopped her from making some bold choices when it comes to her outfit.
In an
exclusive interview with us
, she said, "I'm badly trolled for all my looks so I can't have a different reaction for a different troll and that is too much energy. I can't use this much energy on trolls. If they are happy, they are doing their job. I will do my job. I and trollers have a given and take relationship. I like to keep it as a 50-50% relationship. I don't want them to do all the work so I should also give them something to talk about. It's my duty to give them something to talk about."
Image Source: Instagram/urf7i