Varun Badola's Father Passes Away, Mere Dad Ki Dulhan Co-Star Shweta Tiwari Pens Heartfelt Condolences
Actor Varun Badola pens a heartfelt note on his father's demise, his co-star Shweta Tiwari too penned a condolence message for the actor and his family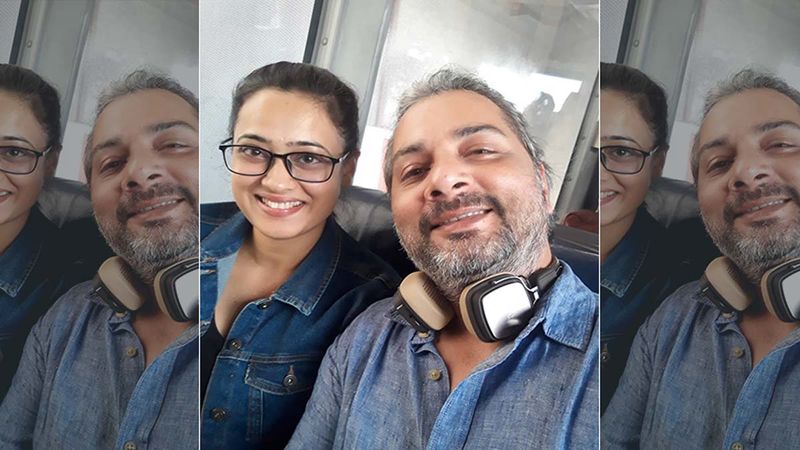 Varun Badola, currently seen in the TV soap Mere Dad Ki Dulhan bids a final goodbye to his father Mr. Vishwa Mohan Badola. The actor's father passed away followed by the actor taking to his social media account to inform his fans about the same. He penned a long Instagram shared about the moment he spent with his father. From praising his father to calling him a legend, the actor shed light on the life lessons he learnt from him. In his Instagram post he spoke about his father's liberal way of leading his life and credits him for making the actor who is today.
Paying her condolence was Varun's TV show Mere Dad Ki Dulhan co-star Shweta Tiwari, she wrote in comment section, "Pls accept my Condolences Varun..May he rest in peace" Also paying their condolences were Shweta Kawaatra, Shaleen Malhotra, Shiv Panditt, Shray Rai Tiwari, Ritu Chaudhry Seth, Samentha Fernandes and the actor's fans. Shiv Panditt wrote, "Really sorry for your loss Varun. May he rest in peace. Om Shanti" Shweta Kawaatra giving courage to the actor wrote, "He lives on in you Varun."
Check out more condolence messages below-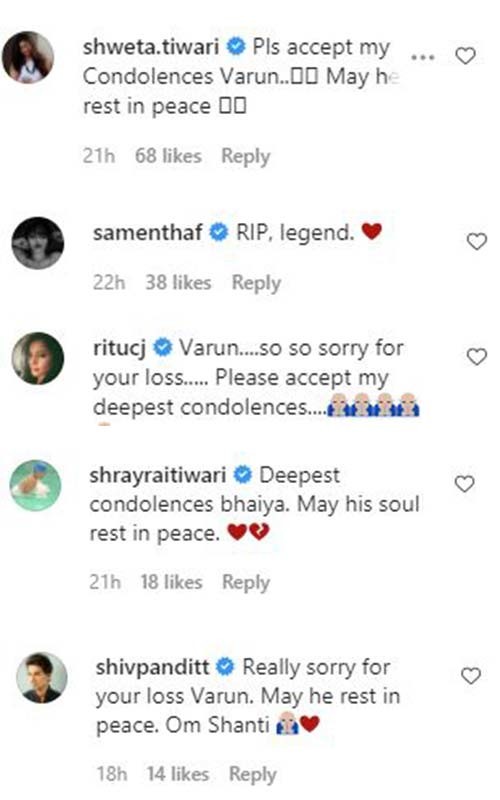 The actor penned down about his late father's achievements which were simply commendable, he wrote, "Not many know that he was a journalist by profession. A master on South East Asian affairs. Travelled the world twice over. He did more than 400 hundred plays for AIR. He was an actor par excellence. When he sang, time stopped. Make no mistake,
THIS MAN WAS A LEGEND
."
The actor's father is survived by three kids, actor Varun Badola and daughters Alka Kaushal and Kalindi.
Image Source: Instagram/badolavarun