Veena Kapoor Is Alive, Not Murdered; Actress Files FIR Over Her Fake Death Reports, Says 'I Have Stopped Receiving Work'
Veteran actress Veena Kapoor along with her son files an FIR over her fake death reports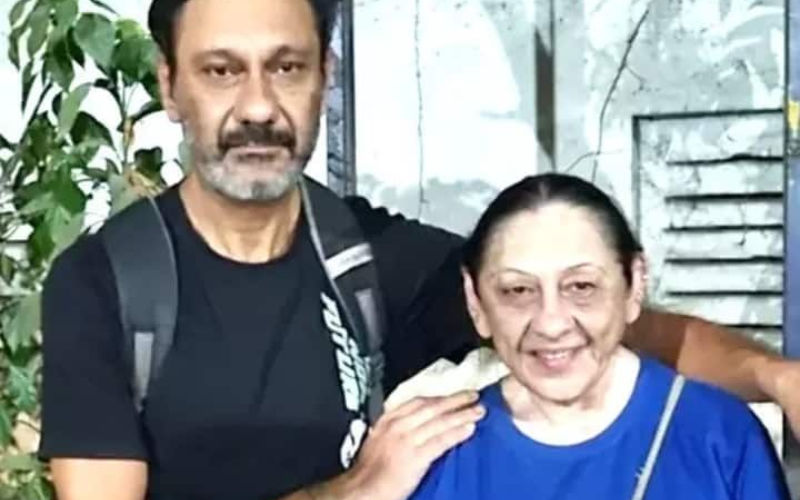 Veteran TV actress Veena Kapoor is still alive. In a recent interview, she slammed her fake death reports and shared how these wrong reports have affected her work. Veena has filed an FIR against people spreading fake rumours that her son killed her. As per reports, a non-cognisable case for defamation has been registered at the Dindoshi police station. The senior actress was mistaken for the murdered veteran as they share the same name.
Speaking with Mid-Day, Veena Kapoor said, "I have been receiving many calls and messages about this. I am not able to concentrate on work due to this. I am alive, my son has not killed me. Due to these messages, I have stopped receiving work." Her son Abhishek Chadda added that he also received many calls saying he killed his mother. "I won't even dream of such a thing. I love my mother too much. I felt sick after reading this news and the messages on social media. I appeal to people to not spread rumours. My mother is alive, I have not killed her," he was quoted saying.
#WATCH | "If I don't file a complaint now, it will continue to happen with others. It is mental harassment...".

Actress Veena Kapoor reaches the Police station to file FIR against those who spread rumours of her murder by her own son. pic.twitter.com/AcBeSo1rwM

— ANI (@ANI) December 15, 2022
A police official said a non-cognisable case for defamation was registered under section 500 of the Indian Penal Code on the complaint of the actress who alleged her picture was used in a news report in place of that of a senior citizen who was murdered by her son in Mumbai's Juhu area. In her complaint, Veena mentioned that her picture used wrongly caused her a lot of distress.
An investigation is underway into the matter.