Vijayendra Kumeria On How Actors Are Under Scanner And Expected To Look Presentable All The Time- EXCLUSIVE
Vijayendra Kumeria talks about how looking presentable all the time is also an important part of an actor's life. More details inside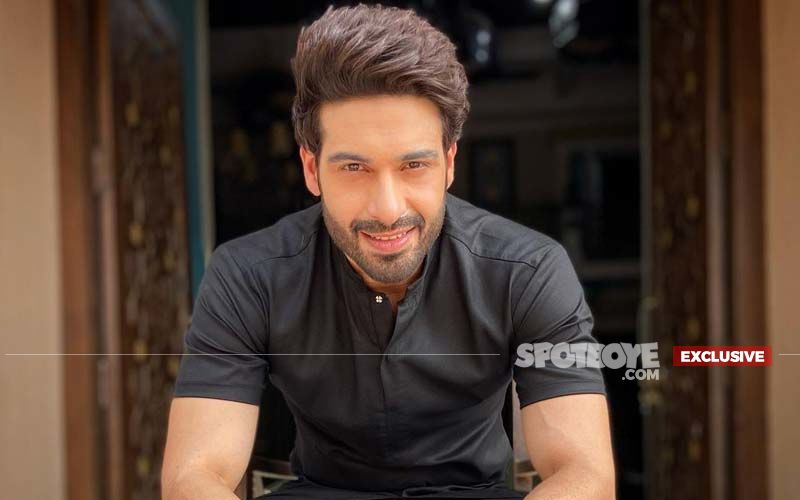 Vijayendra Kumeria, who is known for television shows such as Shastri Sisters, Udaan, Ishq Mein Marjawan, Naagin 4, and Aapki Nazron Ne Samjha, agrees that actors are always under the scanner and therefore expected to look presentable at all times. He shares how he perceives and deals with the entire scenario of giving importance to the appearance of an actor more than anything else.
"When I say an actor needs to be presentable, I don't mean that they must look outstandingly good. Wearing the right kind of clothes, shoes, accessories, make-up, hairstyle, being clean, etc are also things that help one look good. Most importantly how people conduct themselves in public also matters. But yes, grooming and appearance should be on point when you are in showbiz," says the actor.
Unlike what it was before when actors would step out all dressed up during special appearances and events, in times of social media they are expected to look good at all times, "I think these days the normal way of living itself is all about looking presentable. Forget actors, I see people around being conscious and dressing up even while stepping out to buy essentials from the local shop. So, imagine if people, in general, are like this then how can actors take it easy?" he adds.
The pressure of looking good has become a common thing and impacts many in both positive and negative ways, "It's true that people have started giving more importance to looks. They are taking stress to look good, getting surgeries done, doing treatments left, right, and center. Everyone is born beautiful in their own way. It's just that you need to take care of yourself and pay attention to grooming and styling. These aren't bad habits. Just that overdoing things won't make you look better. Also, what we see in the virtual world is mostly made up, reality is different," he explains his point.
Actors today are far more groomed. Male actors too don't shy from getting facials, waxing, etc and even talking about it, "Yes, there is nothing wrong with grooming and pampering yourself. Taking care of your skin, hair, nails, etc does not mean you are only concerned about your look but that you are also about your personal hygiene. There's nothing embarrassing in taking care of yourself, there's nothing to hide," he says.
According to Vijayendra, the most stylish male actor in the industry is Hrithik Roshan, "He is next to perfect when it comes to style. I'm a huge fan. Among female actors, my vote goes to Deepika Padukone. She carries everything she wears so well, and looks both adorable and desirable every time," he adds.
Image source: Instagram/vijayendrakumeria