Vikas Guppta's Fans Trend 'HAPEACE FOR VIKAS' After He Calls Out Priyank Sharma, Shilpa Shinde And Parth Samthaan
After TV producer Vikas Guppta shares his 'Call Them Out' video hitting out at Parth Samthaan, Shilpa Shinde and Priyank Sharma for allegations against him, fans trend 'HAPEACE FOR VIKAS' in his support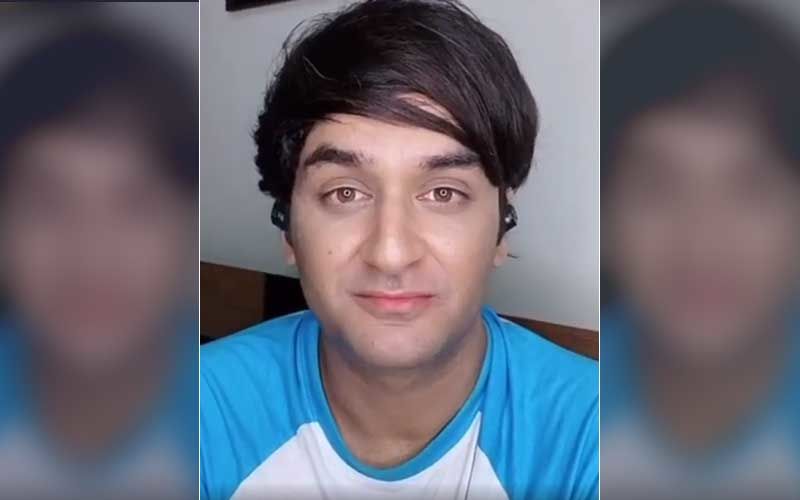 Bigg Boss mastermind Vikas Guppta has decided to address some issues that are troubling him since long now. It was just recently when the TV producer Vikas Guppta shared a video, hurt, after watching a 14-year-old kid roasting him. The young boy mocked Guppta and slammed him for troubling actors Parth Samthaan, Shilpa Shinde and Priyank Sharma. Soon later, Vikas shared a video and promised he will call out names who have made his life miserable. Now, after Vikas called out Parth Samthaan, Shilpa Shinde and Priyank Sharma for allegations against him, his fans extend their support.
On Twitter, Vikas Guppta's fans are trending 'HAPEACE FOR VIKAS' in support of the TV producer. Taking to the micro-blogging site, one fan tweeted, "So it's trending Our Love for you is not limited to trends We trended because there's a lot of negativity in your mention This is just to make you feel that we are with you You are nt alone We are there HAPEACE FOR VIKAS @lostboy54." The user shared a screenshot of the trends on Twitter and extended her support to Guppta.
Moving on, another fan tweeted, "Call them out HAPEACE FOR VIKAS," and asked Vikas Guppta to call out everyone who has left him in such a miserable state. Another user tweeted, "HAPEACE FOR VIKAS Just sending you lots of love and courage @lostboy54. Stay strong And you did good by calling them out to speak up." The fan sends out lots of love to Vikas and asked him to stay strong. On the other hand, many other fans asked Vikas Guppta to note that they all need him.
So it's trending
Our Love for you is nt limited to trends
We trended because there's lot of negativity in your mention
Tjis is just to make you feel that we are with you
You are nt alone
We are there
HAPEACE FOR VIKAS@lostboy54 pic.twitter.com/TDCzcQZpeK

— VIKAS GUPTA FAN PAGE (@Sammyy_fangirl) June 17, 2020
HAPEACE FOR VIKAS

Just sending you lots of love and courage @lostboy54 .

Stay strong 💪

And you did good by calling them out to speak up. 👍🏻👍🏻👍🏻

— 💛Tansanee💛Stan SidNaaz💛 (@sidnaazDilse) June 17, 2020
Call them out
HAPEACE FOR VIKAS

— Mithun (@Mithun08736110) June 17, 2020
Check out the other tweets made by fans:
Image source: Instagram