Vikas Gupta's Younger Brother Siddharth Gupta Leaves Sushant Singh Rajput, Comes Back Home
Vikas Gupta is a very happy man. His little brother Siddharth, who had gone away to stay with Sushant Singh Rajput, has returned to stay with him. Vikas confirms, "Aisa sab toh hota rehta hai. And I must add that Sushant looked after Siddharth very well."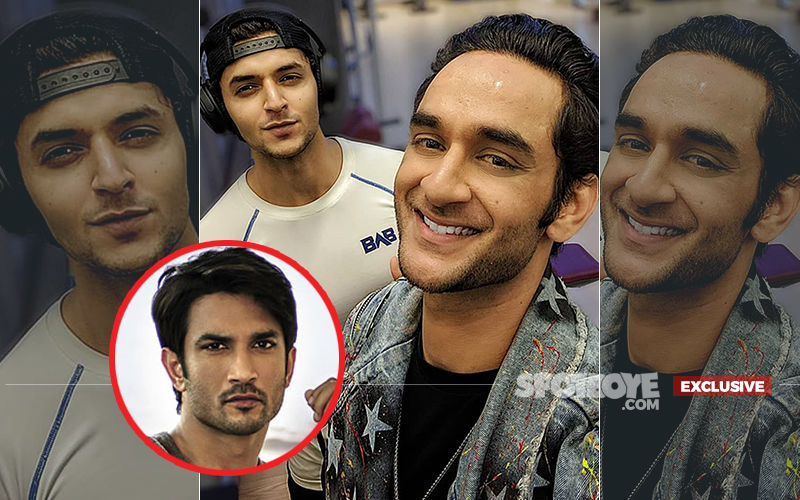 Bigg Boss 11 fame Vikas Gupta is in happy space. And why not? His little brother Siddharth is back with him. You heard it right!
Siddharth who had shifted to Bollywood actor Sushant Singh's house is back to stay with Vikas
. Siddharth who is currently making headlines as his latest song Vaaste with singer Dhvani Bhanushali has crossed 100 millions, was in the news few months back for leaving his brother Vikas and shifting Sushant's place.
As per sources, after living with each other together, thick and thin for 5 years, Siddharth had suddenly walked out from that house. The interesting part of this separation was that Siddharth was residing at Sushant Singh Rajput's house after that. When we contacted Vikas Gupta, he had said, "But yes, Siddharth does not stay with me now. He is staying with Sushant." Vikas explained that Siddharth wanted to grow in his career, which perhaps he felt might not happen if they stay together. "Woh kehte hain na- bade ped ke neeche ek chhota ped ubhar ke nahi aa sakta?" Vikas continued. We cut him short to ask if there had been fights between Siddharth and him. Vikas shot back, "Fights kaun se do bhaiyon mein nahi hoti? Hum zaroor ladte the, but would kiss and makeup in no time. We definitely haven't had a fight which led to him going and staying with Sushant."
Vikas had also said then that it was on Siddharth's mind for quite some time that he shifts out. "Sushant is a dear friend, we both started on TV together. Sushant has told me that he will be mentoring him. What better than that? Sushant's house is very conducive to growth. He has a great place for readings, meetings and gymming. Besides, he has another place on the outskirts, where Siddharth and he go fishing and even eat the fish which they catch. I am envying them. Siddharth has taken a good decision. his maturity levels have increased. He wants to do things on his own. He wanted to get out from my shadow, and he has done that successfully."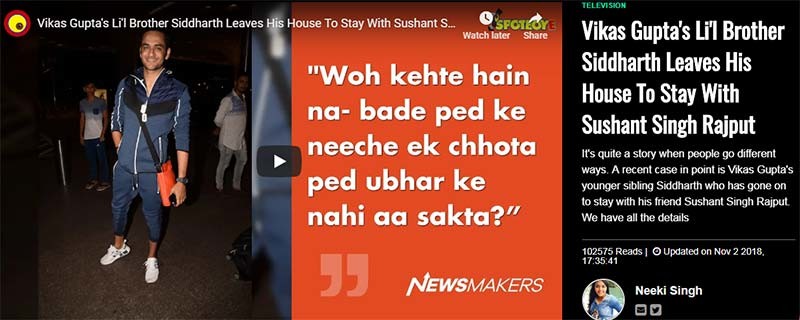 But it seems all is okay now between Vikas and Siddharth. Siddharth took a U turn in late March and now the brothers are living together. like before. Confirming this, Vikas told SpotboyE.com, "Siddharth wanted to have little space to himself as he was doing his own bit of work. He had shifted in with Sushant. After a certain time he felt that he should return. Everything is fine between us. Aisa sab toh hota rehta hai. And I must add that Sushant looked after Siddharth very well."
All's well that ends well.
Image Source:- Instagram/lostboyjourney/siddharthhgupta/forbesindia