WHAT! Unknown Man Enters ICU In AIIMS Hospital To Click Selfies With Raju Srivastava; Hospital Deploys Guards-REPORTS
An unknown man entered the ICU in AIIMS hospital where Raju Srivastava was admitted and started clicking selfies with the comedian due to which guards have been deployed outside ICU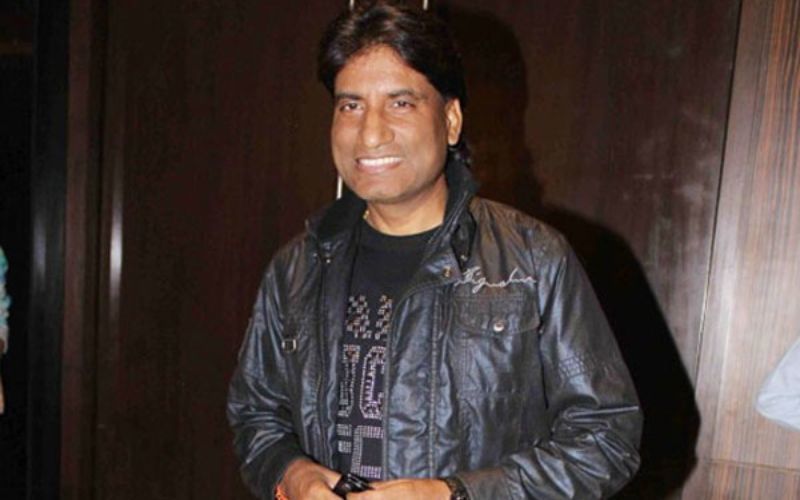 Ace comedian Raju Srivastava, who came to the limelight after his stint in 'The Great Indian Laughter Challenge' was rushed to AIIMS hospital in New Delhi on August 10, 2022, after suffering from a cardiac arrest. He was put on a ventilator as he was critical. Amid his struggle for life, an unknown man entered his hospital room of the comedian.
Yes, you read right! An unknown person entered ICU where Raju Srivastava was admitted and started clicking selfies. That person was later questioned by the hospital staff. Now, the guards are deployed outside the ICU and no one is allowed to enter the ICU without permission.
Meanwhile, According to ANI, Deepu Srivastava, in a video message, said that though Raju is still in hospital, he is sure that the blessings of his fans are being heard. He said that his brother is receiving the best possible health care facility and is recovering under the care of the best team of medical professionals at the hospital. He also urged his fan to not pay attention to fake news about Raju's condition. He was quoted saying, "He is a fighter and will soon come back winning the battle and will entertain everyone with his comedy."

Even Shekhar Suman shared a health update of Raju on Twitter. He wrote, "Raju's latest update is that he seems out of that critical condition he was in yesterday. The best doctors, and neurosurgeons are attending on him and things are looking better. I feel Raju's own will to fight and our collective prayers are being heard by the almighty. har har mahadev."
For the unversed, the 58-year-old comedian collapsed while running on a treadmill, working out in a gym at a hotel in New Delhi, and was rushed to AIIMS. He underwent angioplasty on August 10, 2022, as he had suffered a heart attack.
SpotboyE team wishes him a speedy recovery.
Image Source: SpotboyE