When Neha Kakkar's Mesmerising Performance With Indian Idol 10 Winner Salman Ali Left Tony Kakkar In Tears – TB Video
Watch! When Indian Idol 10 winner Salman Ali and Neha Kakkar's soulful jugal-bandi on the stage left Tony Kakkar in tears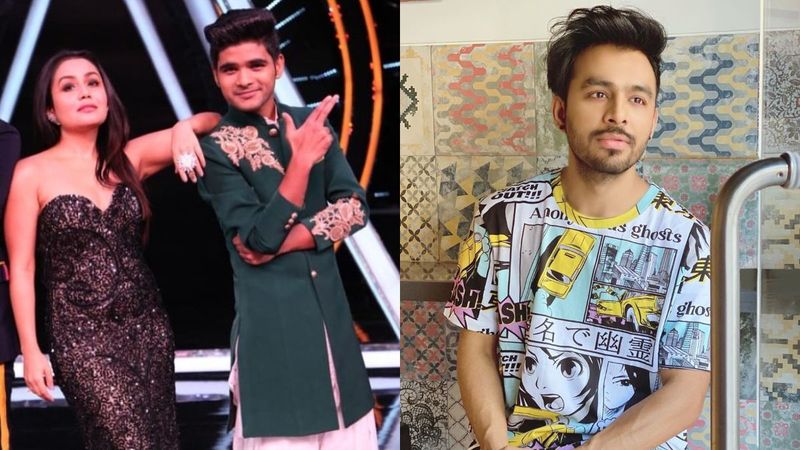 Last year's Indian Idol 10 was among one of the most-loved and watch reality shows. It saw an array of spectacular participants, out of whom it was Salman Ali that managed to strike a chord among viewers and win the show's title. Salman Ali's simplicity and soulful voice was just not loved by fans but also the show's judges and guests. One such case is that of Neha Kakkar, who often hailed Ali and during one of the episodes, she had also performed with him.
A throwback video of their delightful jugal bandi has made it to the internet, but what's so special about this one? Well, also present during their performance was Neha's brother and singer Tony Kakkar, who got emotional and broke into tears. The clip sees Neha and Salman crooning the former's hit numbers like Mile Ho Tum Humko and Khuda Bhi Jab and it was a beautiful experience, so much so, that Tony Kakkar started sobbing as he watched the duo.
Just like us, Tony, too, was moved by Salman and Neha's performance and he even came up to the stage and tightly hugged them. An emotional moment indeed!
Check out the video below:
In a conversation with IANS, Neha opened up on her plans of foraying into films as an actor. She said, "Till now, singers who have tried their hands in doing films have not been successful. So, if in case I do it, I should be absolutely sure that the film becomes a big hit, then only I will do it otherwise I won't. I wouldn't just do films for the sake of doing it. When I feel that yes this film will be a hit then only I will do it."
image source: instagram