Women's Day 2019: Aneri Vajani, Vrushika Mehta, Tejaswi Prakash Reveal The True Essence Of The Day
Ahead of Women's Day 2019, some of our Television actresses speak up on what the day means to them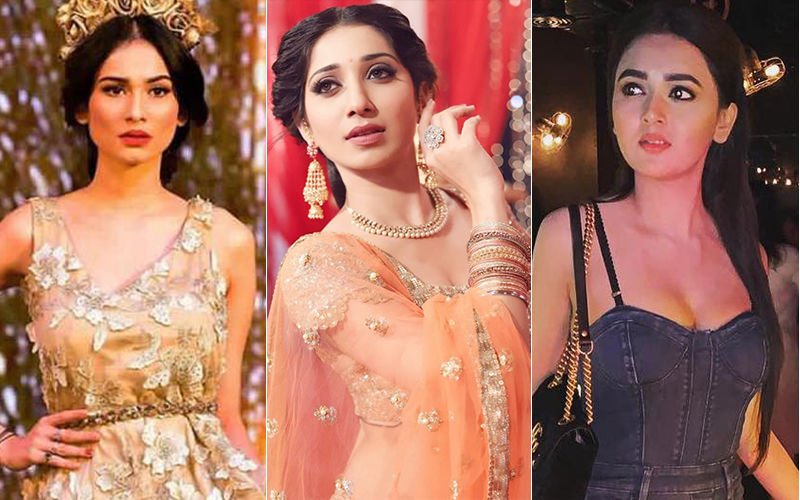 It's Women's Day on March 8. The day holds a special meaning for all the women out there. Our TV actresses too got talking on what this day really signifies to them. Here's what they had to say:
Tejaswi Prakash:
"It is a privilege to be a woman in today's world and have the strength, will and drive to conquer it all. Since childhood, I have been surrounded by powerful women who taught me to have my own stand and opinion while following my heart. Taking this ahead, my character in Silsila Badalte Rishton Ka will showcase various facades of being a woman. I am glad to be associated with VOOT and play such an enigmatic character on screen to motivate and encourage all the women out there to follow their hearts."
Aneri Vajani:
"Let`s take pride in who we are and how we are, and celebrate the power that we possess of beautifully playing our roles of being the best daughter, sister, mother, wife etc. One such role I am essaying on the Voot Original show, 'Silsila Badalte Rishton Ka'. I relate with the character a lot because today women should be proud of themselves for the work that they are doing. I totally inspire myself; my struggle inspires me; my failures inspire me; my mistakes strengthen me. Every little success inspires, embracing all the hurdles and cutting through the stereotypical image of a woman. As a woman, I celebrate my life each day and feel special each day. I would like to wish all my lovely ladies a Happy Women's day."
Vrushika Mehta:
"An ideal woman for me is the one who believes in herself and believes in living her dreams and aspirations. I feel it's good that we have a day to celebrate women and womanhood, but having said that I also feel the world needs to celebrate that every single day. Women have had paramount importance in my life and in fact, and I have a lot of love and respect for them. I have been very close to my mother and have grown up with my sisters. According to me, every little moment and opportunity shouldn't be missed to appreciate and express gratitude towards the women of our lives."
Renee Dhyani:
"A woman's spirit is stronger than anything. It's full of courage, determination fuelled with energy and zest in life. My mother is my biggest inspiration. Her sheer hard work and never-give-up spirit even at this age bowls me over. Well, I respect and love all the women around me in my life. A woman does so much for their family that we're at a loss for words when we try to express our gratitude towards them. I feel one day is not enough to honor the sacrifices they make for their loved ones. I would like to take this opportunity to thank every woman who has contributed to making me the woman I am today."
Monica Khanna:
"I don't think we need any special day to make them (women) realize their importance in our life when we can do that any day, any time. But having said that, I feel marking a special occasion would inspire everyone to put some extra efforts to show love and take out time from busy schedules to celebrate womanhood together. An ideal woman is not the one who tries to fit herself into the symbolic mould created by the society, but the one, that breaks through the mould; thus, paving a new path for many others to follow. As a woman, I celebrate my life. Being a feminist is not about belittling men, but about standing up for equal opportunity for people, irrespective of gender. I consider myself lucky to be a part of an era where more and more women are on a path of discovering their true self-worth, their purpose in life and making a mark for themselves and becoming independent."
Shweta Mahadik:
"Women are the foundation of every home. It's important that they are educated and empowered. But above all, they should be respected and loved for their priceless contribution. They are the ones who hold the family together and bring prosperity and happiness because they are a powerhouse of talent. As a nation, we need to encourage and support them and help them achieve their dreams. Happy Women's Day to all the women out there."
Image Source:Instagram/vajanianeri,vrushyy,tejasswiprakash