World Literacy Day 2021: Sharad Malhotra, Eijaz Khan, Vijayendra Kumeria, Shiny Doshi, And Sneha Namanandi Advocate For The Right To Education- EXCLUSIVE
On the International literacy Day, television celebrities voice for the right to education for all as knowledge helps one learn, grow, and survive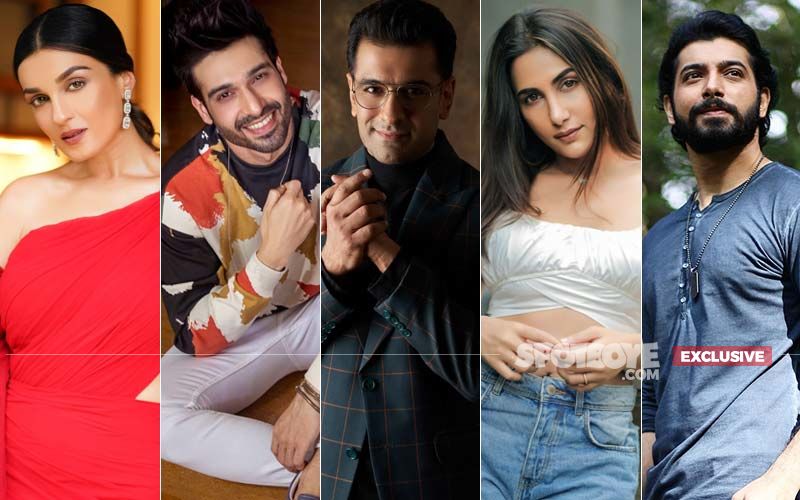 Sharad Malhotra
Receiving a good education helps empower yourself, thus making you strong enough to look after yourself in difficult situations. It helps you to avail your rights as a citizen and seek improvement in the structural functioning of the governance and economics system. As a whole, people can bring about development only when they know where improvement is necessary for the greater present and future of mankind. Education helps you understand yourself better, it helps you realize your potential and qualities. It helps you to tap into latent talent, so that you may be able to sharpen your skills. Girl education should be encouraged. We have surely evolved from where we were but still, there is a lot of scope for betterment. We all have to collectively encourage education and literacy both. I am from Kolkata where the literacy rate is good and people are into literature as well. Each one should do their bit and encourage child education.
Vijayendra Kumeria
Education is one of the main things that allow people to grow and develop as perfect individuals. It teaches people important life values and opens their minds to a lot of interesting aspects of life. Not only classrooms are ideal places for healthy discussions on all kinds of subjects, but our experience also teaches us much. Education encourages people to develop their social, problem-solving, and creative skills. In order to become a genuine person, one has to pick the right education system.
Eijaz Khan
When I was a child, I realized that being educated is really important because that's what my father instilled in me. If you can read the newspaper end to end and understand the gist of it that means you are fairly educated that is what my father said. It means you are aware of current affairs, what is going on in the world and around you. You also understand spirituality, comic strips, politics, sporting events, crime affairs, etc. Knowledge makes you humble, sensitive and helps you form an educated opinion. To me, in very simple words, if you can read the newspaper thoroughly and understand it you should call yourself educated. Otherwise, I have seen the most educated people act otherwise, I know some who have done post-graduation and all but hold a biased approach. I don't think that makes you sensitive. I feel true knowledge makes you a good human being.
Shiny Doshi
I feel education is very important because there are a lot of things in life which we learn from school, parents and from our experiences while growing that helps us as we move ahead. In school, you learn how to deal with life, gain knowledge, face exams, and everything. Bookish knowledge is very important but so is practical knowledge. The values you follow, the way you conduct yourself, the friend circle you have, family backgrounds, etc teach your kids a lot. I feel it is very important for a person to complete their education because there must always be a plan B in your life. When we act there too there a lot of things happen when our education helps us. When a person is educated they understand the best way of living a life. For me, an intelligent person is always more attractive than a good-looking person. Intelligence comes from education and that matters the most. Your education helps you get over different crises in life along with helping you deal with your day-to-day existence. So study hard and finish your graduation at least.
Sneha Namanandi
I would say that wisdom is more important than anything else. It is very important for everyone to be educated because obviously, our progress depends on that. Our government also should make education more feasible, reasonable. Also, free education should be offered, so that people who cannot afford it don't have to compromise with their children's education no matter what their income is. Education should be made mandatory in the entire nation. For me, knowledge is always very important.
Image source: Instagram/sharadmalhotra009/shinydoshi15/vijayendrakumeria/eijazkhan/snehanamanandi