World Television Day 2019: Television Stars Sharad Malhotra, Mrunal Jain Have A Special Message For Their Fans
With World Television Day 2019 being observed tomorrow, we bring you popular television stars Sharad Malhotra, Mrunal Jain, Vijayendra Kumeria, Aastha Chaudhary and others' views on why people should not copy films blindly, in context to how people connect their emotions to those of the character in the films and imitate them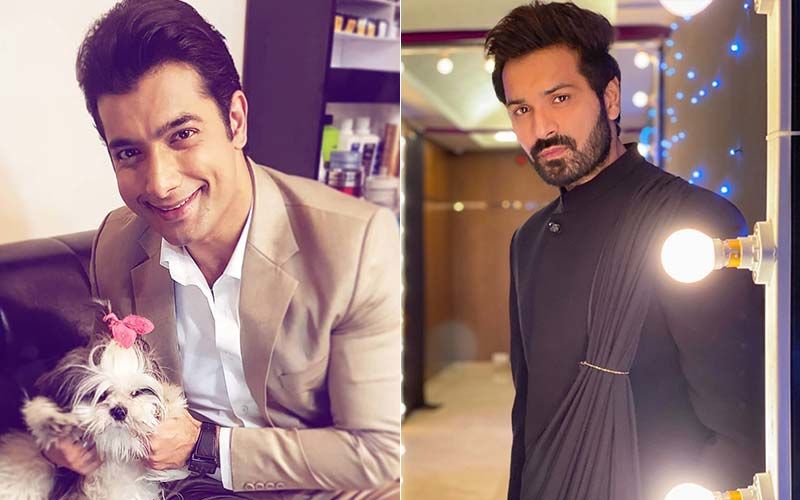 Don't copy films blindly, urge TV actors. On the occasion of World Television Day 2019, we bring you a list of TV actors who have a special message for their fans. In the wake of recent controversies surrounding Shahid Kapoor's Kabir Singh which was a film about a jilted lover and his battle with himself and the world. The film was also touted to be regressive in terms of respect given to women, or the lack of it. Sometime after the film released, a film fan murdered a flight attendant. TV actors talk about how people connect their emotions to those of the character in the films and imitate them
Vijayendra Kumeria: I personally believe that different kinds of films should be made. Different subjects should be touched and experiments should be done. There is nothing wrong with making dark films or portraying flawed characters. Now, if we talk about people getting influenced then I believe that a negative or a criminal mind doesn't need a film to get influenced and commit a crime. I think the solution to this is that the actors, directors, and producers while promoting the films with such subjects should make it very clear that its fiction and people should just watch it for entertainment and should not try to be the flawed character in real life. Disclaimers are always there in every film but if while promoting the film on different platforms this thing is hammered again and again in the minds of people then I think it will help.
Shridhar Watsar: I don't think so I totally disagree that this is because of the influence of the film Kabir Singh. God has given us senses to choose good or evil and we need to use this sense when we act.
Sachin Parikh: I pity those people who have this mental illness. Such crimes cannot be done by any stable minds and that too such heinous crimes like murder and rape. And that too by getting influenced by a film, which is purely made with the intention of entertainment. Today we have various films coming on various subjects. Some of them are totally fictional and some are real too. That does not mean that one should indulge in such criminal activities.
Aastha Chaudhary: I knew when this film was released, it would influence people. I really liked Shahid Kapoor's work. It's a human tendency to learn bad things easily. Boys think that slapping a girl or confessing your love forcefully to a girl, you will get you her love, which is shown in the film. I always believe that media and films do influence people so I think they should abide by moral responsibility and should not show such things. It happens from television as well. People also say that it doesn't happen with Hollywood movies because the reach is less and a specific set of people watch them.
Mrunal Jain: Film is a make-believe world the audience knows that it is a film and they connect to the character too but taking onscreen characters as an inspiration to perform what they did in the film is not right we all know that putting hand in the fire beyond few seconds will burn the hand so we won't put the hand by choice films cannot be blamed films are the source of entertainment.
Sharad Malhotra: Films are a source of entertainment and realistic cinema is in audiences are intelligent enough to what to do in real life, Hollywood films are also accessible to us and have a huge audience but we don't blame them for anything. Hollywood has violence and fights sequences and sex scenes shown openly we don't blame them for anything.
Image Source: Instagram/Sharad Malhotra/Mrunal Jain/Sachin Parikh