Yeh Hai Chahatein: Promo Of Rudraksh And Preesha's Hot Dance Number Has Left Audience With Naughty Thoughts
Ahem! Did you happen to watch the sizzling hot promo of Yeh Hai Chahatein featuring Rudraksh and Preesha?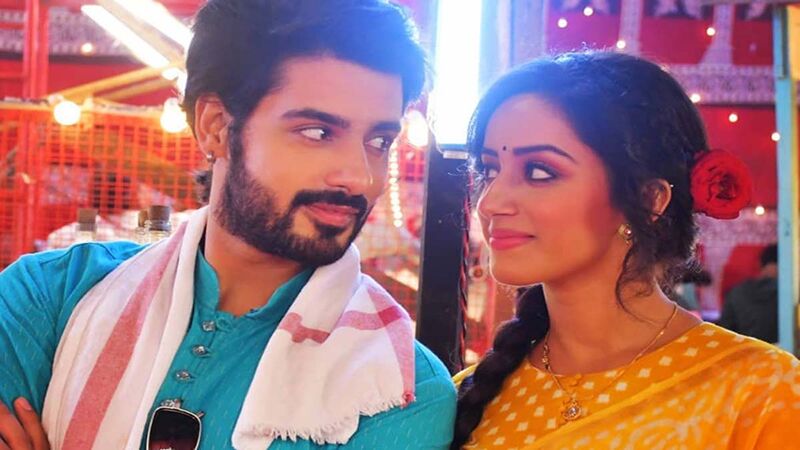 The popular TV show, Yeh Hai Chahatein which is a spin-off of one of the longest-running shows, Yeh Hai Mohabattein, has left its audience amazed with its upcoming episode. The show that garners amazing TRPs despite being placed in a tricky time slot, has got the audience drooling over their upcoming dance sequence. This dance sequence stars Rudraksh (Abrar Qazi) and Preesha (Sargun Kaur Luthra), the main lead of the show and guess their chemistry, has left the audience, eagerly waiting for the episode to air on the television.
A promo of their dance sequence is out and the glimpse of their onscreen chemistry has got the fans, flooding the micro-blogging site, Twitter. The promo has the onscreen couple romancing capable enough to set your screens on fire. Twitter user, sharing this promo in slow-mo speed, tweeted, "Slow-mo 'cause this should take forever to process! They started that fire on the side, btw!! #AbrarGun #RuSha" Another user Tweeted, "Oxygen Tayyar Karvaoo Shrada Ben @Shradds_18#YehHaiChahatein Fandom Ke Liye Sab Ko Disturbute Karo #RuSha #AbrarGun"
Take a look at the Tweets below-
Image Source: Instagram/abrarqazi47