Yeh Rishta Kya Kehlata Hai: AbhiRa Fans Sympathize With Harshad Chopda Aka Abhimanyu, Netizens Slam Akshara: 'That Ignorant Woman'
Abhimanyu is currently trying hard to make things easy for Akshara and AbhirAbhimanyu is currently trying hard to make things easy for Akshara and Abhir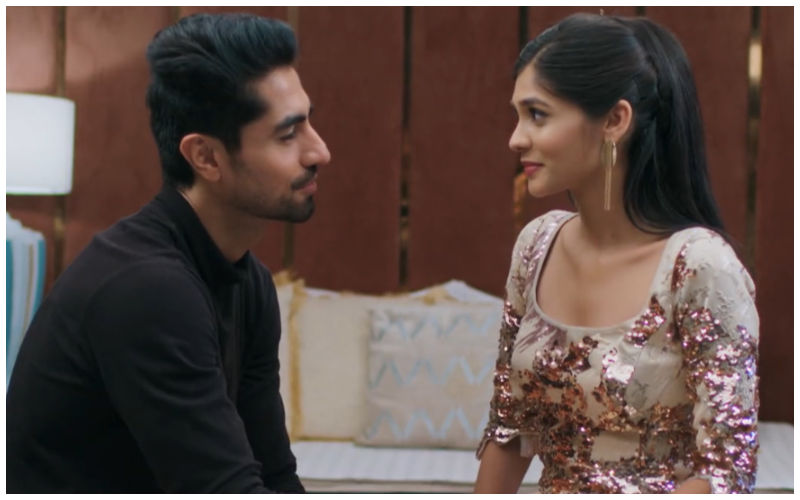 Harshad Chopda, Pranali Rathod and Karishma Sawant starrer Yeh Rishta Kya Kehlata Hai's current storyline has grabbed all the attention. However, Abhinav's death in the show was a huge shock for fans. Well, the landmark development has turned Akshara and Abhir's life upside down after Abhinav passed away.

However, the producer has mentioned that Abhinav's demise was to bring #AbhiRa back. Rajan Shahi had said in his interviews that this is Abhimanyu and Akshara's story and hence the start and end of Abhinav was already decided.
Interestingly, Abhimanyu is currently trying hard to make things easy for Akshara and Abhir. He did not want to take Abhinav's place in their life but was trying to make his own place.
While the actress gets confused seeing this reaction from Abhimanyu, he goes out and says that he has no right to remember all those memories of Aksahra. He feels guilty about those memories.
Unfortunately, fans aren't too happy with the promo and feel Akshara should also remember the time she spent with him. For Abhimanyu, Akshara is the love of his life. He had no other woman in his mind but Akshara. Akshara forgetting their first meet left fans disappointed.
One of the users wrote, "i used to get happy whenever abh!ra memories surfaced in this leap but today's precap is extremely upsetting & distressing- god this entire incident has scarred abhimanyu to a new degree & that ignorant woman is cruelly singing that song without pausing to think it through #yrkkh"
Another user wrote, "Him getting those traumatized fb's whenever he listens to her songs was nothing new,y everyone acting like this was the first time and what's the prblm when he clearly said, "inn yadon ko yaad krne ka haq nhi hai mere pass" #yrkkh #AbhimanyuBirla"
A user shared, "We have no problem #Akshara love nav truly,fakely,conditionally,occasionally,doing video call through photo frame,baccha ka susu na shamalne wLi,do mu wale saanp wali.We just not happy because for #AbhimanyuBirla 's pain ignoring,avoiding his trauma.That's the point.#yrkkh"
Meanwhile, several reports suggest that there have been reports of generational leap again, however, producer Rajan Shahi recently confirmed that there will not be any leap and Harshad Chopra, and Pranali Rathod will not leave the show.
Image Source: Instagram