Yeh Rishta Kya Kehlata Hai: Akshara And Abhimanyu Fans Say 'KK As Villain 100% Will Make More Sense'-SEE TWEETS
Akshara and Abhimanyu were suffering a lot after their separation and fans have demanded that the Kheras should be made villains or else Akshu's sacrifice won't make any sense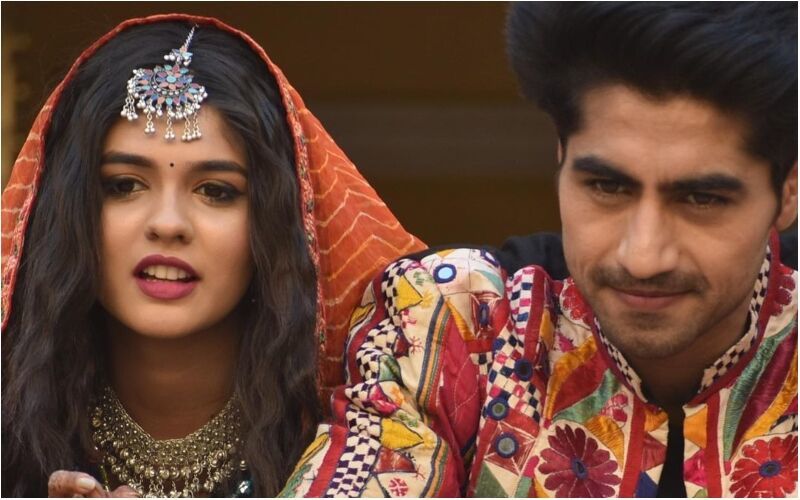 Harshad Chopda and Pranali Rathod starrer TV show Yeh Rishta Kya Kehlata Hai will soon celebrate its 1-year anniversary, since it first premiered on television. Abhimanyu and Akshara aka AbhiRa have parted ways, well, it was Akshara who left Abhimanyu when Dr Khera put forth a condition in front of her before Abhimanyu's surgery.

However, a few episodes ago, the post-leap scenario was revealed, Akshara and Abhimanyu were suffering a lot after their separation. Now, fans demanded that the Kheras should be made villains or else Akshu's sacrifice won't make any sense.
I really hope makers show the contract if any as mentioned in the episode and Akshu trying to escape from KK + terribly failed. KK as villain 100% will make more sense here and Akshu can be saved from viewers POV ( IMO) 🙏🏻 #yrkkh

— shruthi (@saishruthi10) September 2, 2022
Before the leap, the audience witnessed Dr Kunal Khera making Akshara (Pranali Rathod) leave Abhimanyu (Harshad Chopda) and her whole family and lend her voice to his sister Maaya.
Akshara's identity is lost amidst all of this. She has not only lost her identity but also her family. Her brother, Kairav (Mayank Arora) is also suffering. Akshara made a huge sacrifice for Abhimanyu's surgery. And that's not it, even the Goenkas have stayed away from their kids, as reported by BollywoodLife.
Interestingly, they have no idea where Akshara and Kairav are. And if Kheras are shown positive and let go of Akshara after a year, it would make Akshara's sacrifice look lame. They want a good twist in the show and made Kheras the ultimate villain.
Meanwhile, the upcoming episodes of YRKKH will feature Akshara lending her voice to Maaya for her performance at the Mauritius Music festival. On the other hand, Abhimanyu is heading to meet Manjiri (Ami Trivedi) who seems to be facing the wrath of the Goenka family.
The Goenka's car throws mud on Manjiri while passing by. Furthermore, the AbhiRa fans are expecting to see a fierce Manish Goenka now.
Recently, Yeh Rishta Kya Kehlata Hai fame Pranali Rathod got injured on the sets while learning to ride a bike. The stunner fell off the bike and got hurt. While the injuries are reported to be minor injuries, Pranali was a good sport and she immediately got up, continuing with her classes.
Image Soruce: Instagram