Yeh Rishta Kya Kehlata Hai SPOILER 29th June 2023: Kairav-Muskaan Cancel Their Honeymoon To Support Akshara And Abhinav During Abhir's Custody Case
In the upcoming episode of Yeh Rishta Kya Kehlata Hai, the Birla and Goenka families will be going to the court for Abhir's custody case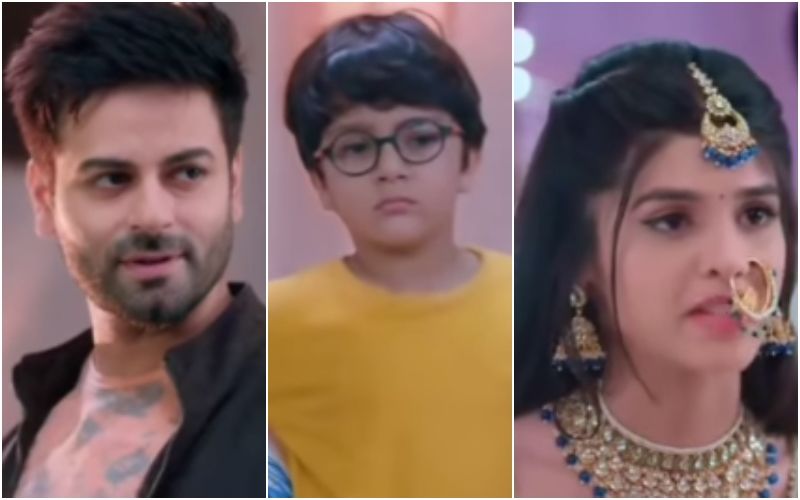 One of the longest running shows on Indian television, Yeh Rishta Kya Kehlata Hai has entertained the audience for over a decade now. Starring Pranali Rathore, Harshad Chopra, Shreyansh Kaurav, Jai Soni and many more in pivotal roles, the makers of the show have kept the fans hooked to their tv screens because of the interesting storylines. The show currently focuses on the Birla and Goenka families going to the court for Abhir's custody case.
In today's episode Abhinav will be feeling restless and while talking to Akshara he will reveal that despite knowing the truth about his real father, Abhir hasn't excluded him. He goes on to express how he is grateful to have them both in his life and that they are his strength. Akshara asks Abhinav to promise her that all three of them will return to their home from Udaipur, like they will be leaving. Once he promises her, they both embrace.
ALSO READ: Yeh Rishta Kya Kehlata Hai SPOILER 28th June 2023: Akshara Gets A PANIC ATTACK Before Abhir's Custody Battle
As Akshara and Abhinav try to cheer up a miffed Abhir, he asks them why his real father wants him back as he is a bad person for leaving him in the first place. Abhinav makes him understand that his father is a good man, adding that when two people fight they can decide to stay away from each other. Further in the episode, Abhir asks Akshara if he will lose Abhinav as a father. Denying it, Akshara tells him that they are a strong team and will not leave his side.
According to the new promo released by Star Plus, in the future episodes it will be seen that Abhimanyu will be given Abhir's custody, leaving Akshara and Abhimanyu emotional. It will be interesting to see how the future episodes of the show pan out.
Image Source: Instagram