Yeh Rishta Kya Kehlata Hai SPOILER 6th July 2023: Akshara-Abhimanyu Decide To Break Abhir's Heart So That He Willingly Goes To Stay With Abhimanyu
In the upcoming episodes of Yeh Rishta Kya Kehlata Hai, Abhir will be devastated to know that Abhimanyu is his real father and will be adamant that he won't live without Akshara and Abinav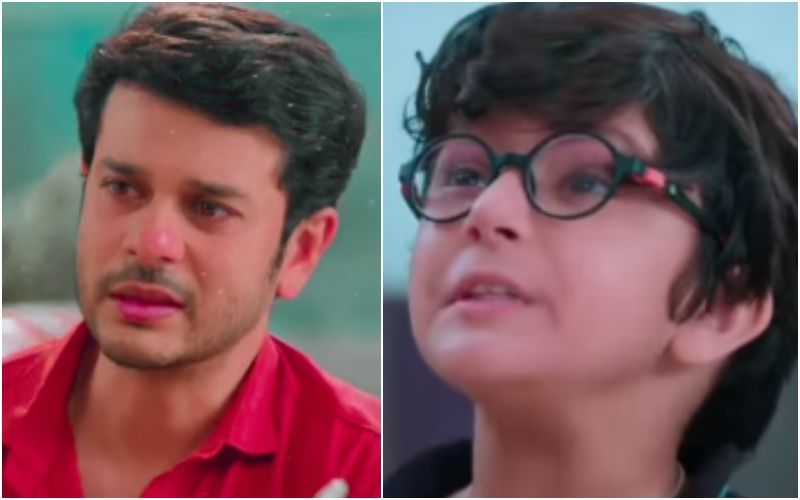 Starring Pranali Rathore, Harshad Chopra, Shreyansh Kaurav, Jai Soni and many more in pivotal roles, Yeh Rishta Kya Kehlata Hai is one of the longest running shows on Indian television. Over the years, the show has kept the fans hooked to their tv screen with the interesting plot twists and storylines. The current plotline centres around Abhir refusing to leave Akshara and Abhinav, after he comes to know that Abhimanyu is real father.
In today's episode it will be seen that Abhir and Ruhi are left shocked to know that Abhimanyu is Abhir's father. On one hand, Ruhi tells Abhi, Aarohi and Manjiri that Abhir will never stay happy with them as his world revolves around his parents. On the other hand, in Goenka house, Abhir feels betrayed. He confronts Akshara and Abhinav for hiding the truth from him and expresses how he hates them for keeping his DocMan's identity a secret. Trying to calm his son down, Abhinav explains that since Abhir loves Abhimanyu he shouldn't have a problem going to his house.
ALSO READ: Yeh Rishta Kya Kehlata Hai SPOILER 5th July 2023: Akshara Decides To Become A Lawyer And Fight For Abhir's Custody In High Court
Eventually, they succeed in their plans when Abhir overhears them talking about how they want to pursue their individual aspirations in their son's absence, which breaks his heart. With Abhir's custody in Abhimanyu and Manjiri's hand, it will be interesting to see how the future episodes of the show pan out. If reports are to be believed, Abhir will run away from the Goenka mansion after a few days, which will leave Akshara and Abhimanyu furious.
Image Source: Instagram