Yeh Rishta Kya Kehlata Hai SPOILER: Abhimanyu And Abhinav Immediately Rush To Save Abhir-READ BELOW
Abhimanyu, Akshara and Abhinav are tense as they want the result in their favour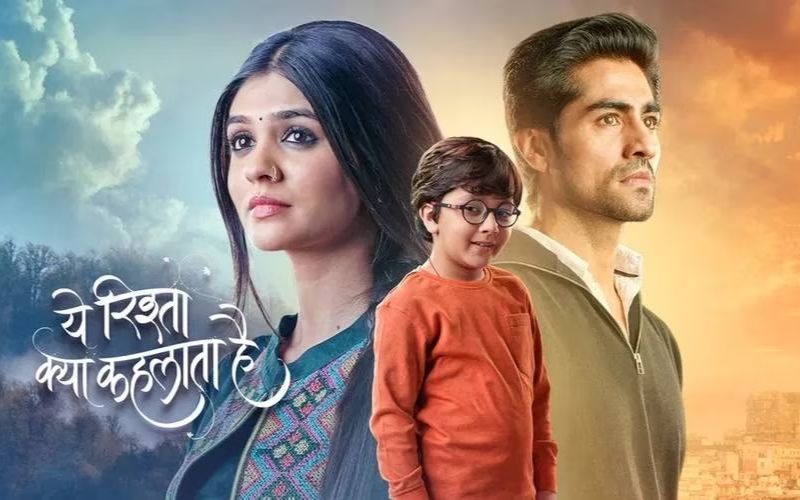 Things are starting to heat up in Star Plus show Yeh Rishta Kya Kehlata Hai which is produced by Rajan Shahi's Director Kut. The show will be seen engaged in a drama with the custody battle of Abhir and the phase of verdict arriving soon.

Abhimanyu (Harshad Chopda), Akshara (Pranali Rathod) and Abhinav (Jay Soni) are tense as they want the result in their favour. However, the Goenkas pray for the result to be in their favour. Abhinav and Akshara tie a sacred thread around their wrist, but one of them falls to the ground.
Abhir gets worried that the case will not be in their favour without the thread. So he musters the courage to go to the court to give his parents the thread.
Meanwhile, the upcoming episode will deal with Abhir entering court premises and looking for the space where child custody cases happen. He will be directed to the right place and there will be intrigue over whether Abhir will see Abhimanyu there or not.
Abhir will face a freaky accident where the huge step used to climb up will be about to fall on him. Abhimanyu and Abhinav will see it and will rush immediately to save Abhir. However, it will be Abhimanyu who will save Abhir.
The upcoming track of Yeh Rishta Kya Kehlata Hai has been a long-running show which was started with actors Karan Mehra and Hina Khan as leads.
The show had a very good run and made the actors household names. Naitik and Akshara ruled television for a long. The first generation leap in the story introduced Mohsin Khan and Shivangi Joshi who went on to become stupendously popular for their lead roles of Kartik and Naira.
Mohsin and Shivangi's fan following and popularity grew with this Jodi. Even today, when Mohsin and Shivangi are not part of the show, the cult show remains one of their biggest experiences.
Their exit from the show created a furore among the Mohsin and Shivangi fans. But hats off to the makers, as they came back with a bang and delivered yet again with yet another generation leap story. Presently, we have Harshad Chopda, and Pranali Rathod playing the leads of Yeh Rishta Kya Kehlata Hai.
Harshad made a comeback to TV with the role of Dr Abhimanyu Birla. Pranali who delivered a big hit in a negative role with Barrister Babu was given the opportunity of being the female lead and the new face of the show. She grabbed this big chance with both hands. Today, Pranali is known for her role of Akshara in the show. The love story of Abhimanyu and Akshara has been yet another trademark and success story in Yeh Rishta Kya Kehlata Hai.
We have seen Abhimanyu and Akshara separating and the story introducing Jay Soni opposite Akshara. This big phase in the show has put them again as one of the top-ranked shows. As we know, the story is presently at a high with Akshara being at loggerheads with Abhimanyu and not wanting him back into her life as Abhir's father.
Image Source: Instagram