Yeh Rishta Kya Kehlata Hai SPOILER ALERT 22nd June 2023: Akshara-Abhimanyu Discuss Telling Abhir's The Truth, Abhinav Overhears Them
Abhinav will overhear Akshara and Abhimanyu talking about finding the right time to tell Abhir about his real father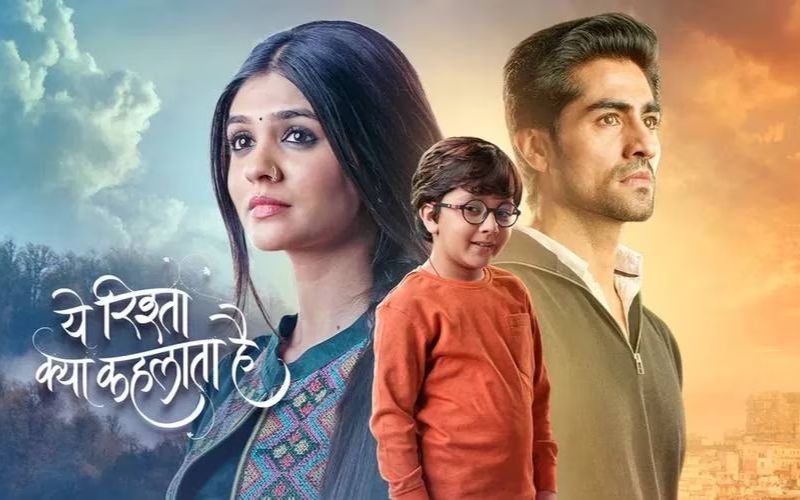 One of the longest running shows on Indian television, Yeh Rishta Kya Kehlata Hai has entertained the audience for over a decade now. Starring Pranali Rathore, Harshad Chopra, Shreyansh Kaurav, Jai Soni and many more in pivotal roles, the makers of the show have kept the fans hooked to their tv screen with the interesting plot twists and storylines. The current plotline centres around Goenka, Sharma and Birla family coming together to celebrate Kairav and Muskaan wedding.
With everyone busy enjoying the wedding festivities, in the past few episodes it was seen how Manjiri tries to emotionally manipulate Abhinav. In order to see her son reunite with his family, she tried brainwashing him by expressing how he is stopping the family from reuniting. Having overheard their conversation, Aarohi had lashed out at Manjiri for her cheap tricks. While Aarohi avoids exposing Manjiri's plans to Akshara during the wedding, there is a possibility that she might do so after Muskan's vidaai. If that does happen, it will be interesting to see Akshara take a stand for her husband in front of Manjiri.
ALSO READ: Yeh Rishta Kya Kehlata Hai SPOILERS 21st June 2023: Abhinav Breaks Down In Akshara's Arms As He Fears Losing Her
According to the new promo released by Star Plus, in the future episodes it will be seen that Abhimanyu will be given Abhir's custody, leaving Akshara and Abhimanyu emotional. It will be interesting to see how the future episodes of the show pan out.
Image Source: Instagram