Yeh Rishta Kya Kehlata Hai SPOILER ALERT 8th September 2023: Akshara Saves Majiri's Life Through Music Therapy; Extends A Hand Of Friendship Towards Abhimanyu
In the upcoming episode of Yeh Rishta Kya Kehlata Hai, the Birla family will be blame Abhimanyu for not saving Manjiri before a few other people, Manish and Kairav will stand by him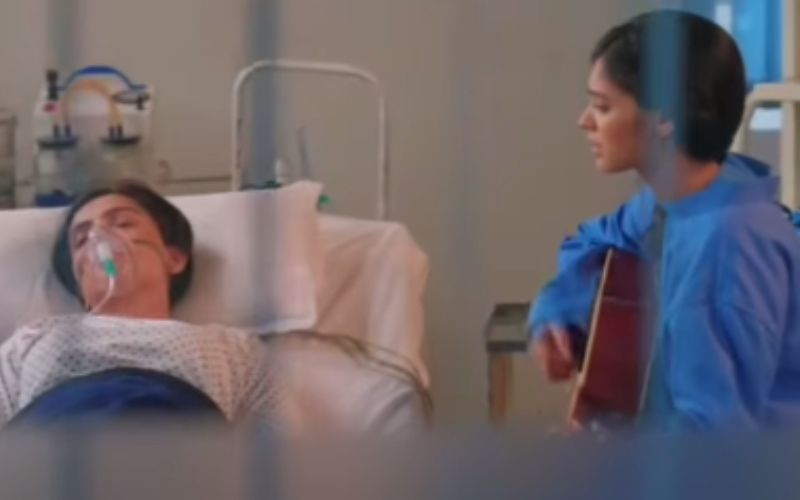 Pranali Rathore, Harshad Chopra and Shreyansh Kaurav starrer Yeh Rishta Kya Kehlata Hai has been running successfully for almost 15 years now. Having started the journey with Hina Khan and Karan Mehra, the Rajan Shahi production is not only one of the most-watched shows in India but it also often tops the weekly BARC ratings. The last few episodes of the show have centred around the budding relationship between Abhimanyu and Akshara as they take care of Abhir together.
Everyone reaches the hospital in a hurry where they pray for Manjiri's safety. Just then the people Abhimanyu saved come to thank him for saving their lives, before his mother's. All the ladies and Parth criticise him for being a bad son and not prioritising Manjiri over unknown people. Manish and Kairav stand by him and state he did what a good doctor and a good human being should do. Amidst this all, Abhimanyu gets very upset as Manjiri's condition begins to deteriorate. Doctor's inform that Manjiri may go into a coma, which leaves everyone worried. Akshara has an idea and takes her guitar to play a song for Manjiri. Manjiri starts responding to the music therapy.
ALSO READ: Yeh Rishta Kya Kehlata Hai SPOILER 7th September 2023: Manjiri Gets Seriously Injured In Fire; Mahima Blames Abhimanyu For Not Saving His Mother Quicker
In the upcoming episode it will be seen that Manjiri asks about Abhimanyu to Akshara after she regains consciousness. Akshara entends a hand of friendship towards Abhimanyu, which is witnessed by Muskaan. We might get to see Muskaan turning into a grey character, who vows to create hurdles in Akshara and Abhimanyu's life.