Yeh Rishta Kya Kehlata Hai SPOILER ALERT: Abhimanyu Is Heartbroken And Shocked To See Akshara Lying In Hospital Bed In A Critical Condition
Akshara meets with an accident and is brought to Birla hospital where her heart stops breathing. Will Abhimanyu be able to save her?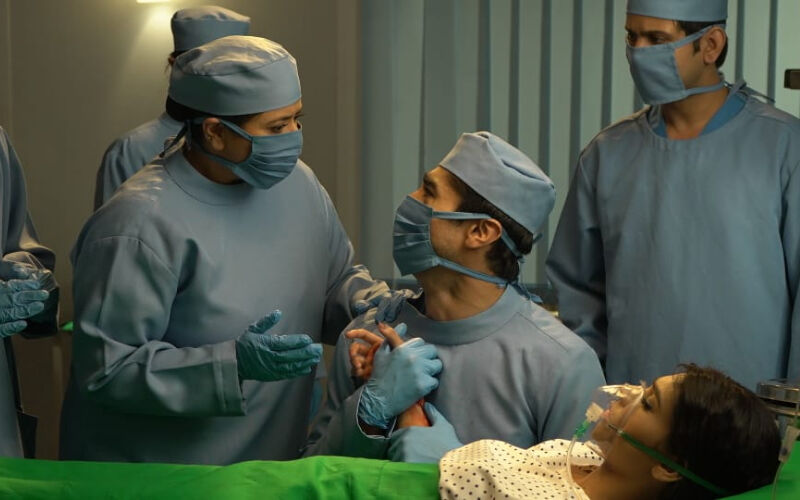 Get ready to witness a high voltage drama and an array of emotions in the upcoming episode of 'Yeh Rishta Kya Kehlata Hai'. Akshara meets with an accident and is brought to Birla hospital. Abhimanyu gets shocked and shattered seeing her lying in the bed in a critical condition. Abhimanyu gets numb when Akshara's heartbeat stops. In the forthcoming track, we will see that he will try all possible means to revive Akshara and will be seen expressing his love for her in front of everyone.
Monday's episode starts with Abhimanyu confronting Akshara and telling her that he won't even look at her face now. He removes the Mehendi from her hand and leaves. Abhimanyu leaves from his Mehendi ceremony saying that he has some work at the hospital. Later, Neil asks Aarohi where she was and that the family is also looking for her and she comes at the last moment. He observes something strange about her behavior. Neil then decides to talk to Akshara about Aarohi's weird behavior and calls her up. He informs Akshara that he saw Aarohi giving money to someone. Hearing this, she is shocked. Thus, she then sees Aarohi leaving for the hospital, and stops her. She asks her about the money, but Aarohi doesn't answer her and leaves.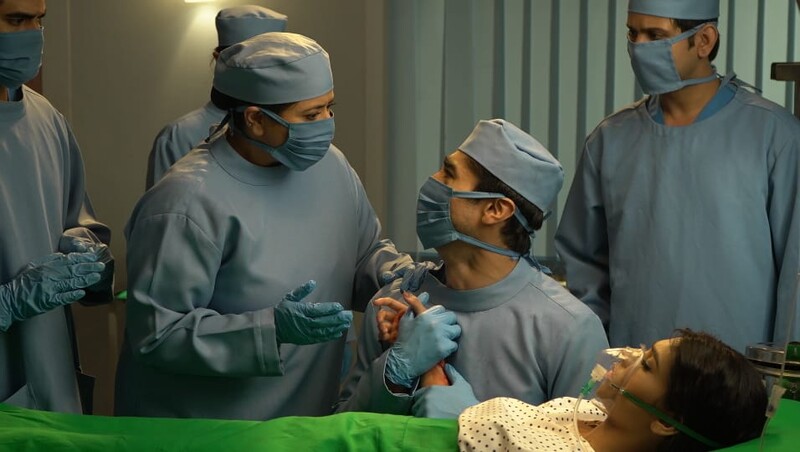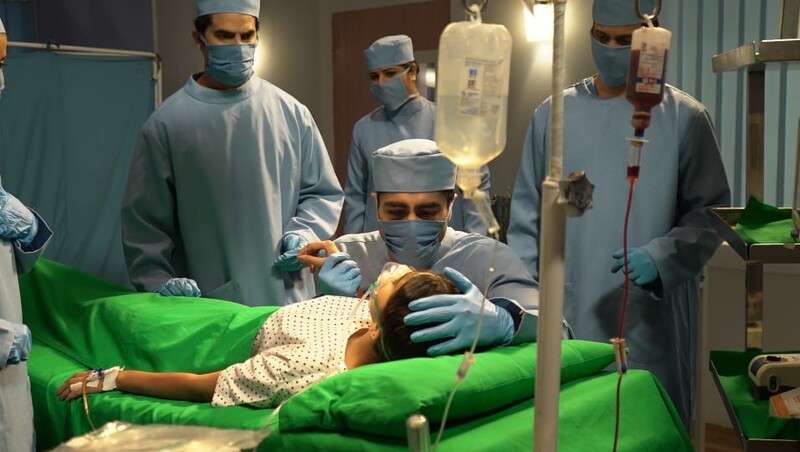 Akshara follows her but she meets with a horrible accident. She is brought to the Birla hospital. Although Abhimanyu couldn't see her initially, he gets a weird feeling. Seeing Akshara's critical condition, the junior doctors call a senior doctor. Abhimanyu comes to treat the patient but he is in shock to see Akshara in such a bad condition.

Image Source:PR