Yuvika Chaudhary On Suffering From COVID-19 And Dengue: 'Can't Forget The Night Doctor Asked Prince To Arrange For Blood Platelets'
Yuvika Chaudhary opens up on suffering from dengue and COVID-19 back-to-back, recalls the night when the doctor asked Prince Narula to arrange for blood platelets. Read on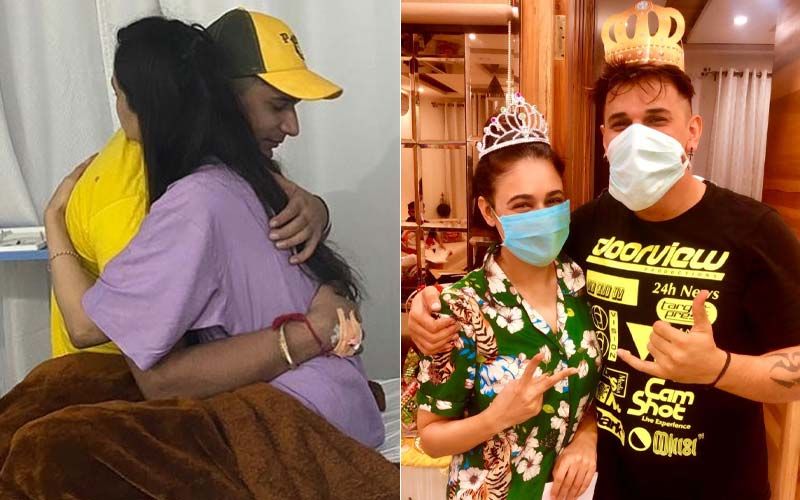 COVID-19 has been spreading quicker than ever as the cases throughout the country have been increasing at a rapid rate. It hasn't spared anyone including the celebrities. Popular television couple Yuvika Chaudhary and Prince Narula had contracted Coronavirus, and were recovering from it when they were diagnosed with dengue. Yuvika recently spoke about the horrifying experience and how her husband Prince Narula was there to help her through it when her platelet count dipped too low. Yuvika is finally back home and has been discharged from the hospital in Chandigarh.
While speaking to ETimes, Yuvika said, "It doesn't get worse than this. Kisiko bhi aisa kabhi na ho jo hamare saath hua hai, kuch dinno se (May no one suffer like we have in the last few days)." She then recalled the night when Prince Narula was asked by the doctor to arrange for blood platelets, and he ran and brought 20 friends and relatives with him. "I can't forget that night when the doctor called Prince in the middle of the night and asked him to arrange 3 units (pools) of blood platelets. Prince had to run and he brought in 20 friends and relatives to test if their blood groups matched with mine. 5 of them were found to have the same group. One unit transfusion took nearly 5 hours."
Prince Narula said that for them, suffering from dengue was far worse than what they went through in COVID-19. He said that his nephew was diagnosed first with dengue, after which Yuvika, his father, mother and sister were all diagnosed with dengue.
Yuvika said that they are still feeling weak and are mostly on a liquid diet, with only some solid food. Prince Narula is thankful this is all over.
Image Source: Instagram/princenarula/yuvikachaudhary