Akanksha Puri's Co-Star Malkhan Singh On Their BIG FIGHT: 'I Never Crossed My Limit, Only Asked Her To Not Use Abusive Language'- EXCLUSIVE
Akanksha Puri and Malkhan Singh had a big fight on sets of their show, Vighnaharta Ganesha in which they play the roles of Parvati and Shiv respectively. Reports even stated that the shoot was brought to a halt for a few hours. So, we spoke to Singh to understand what exactly happened that day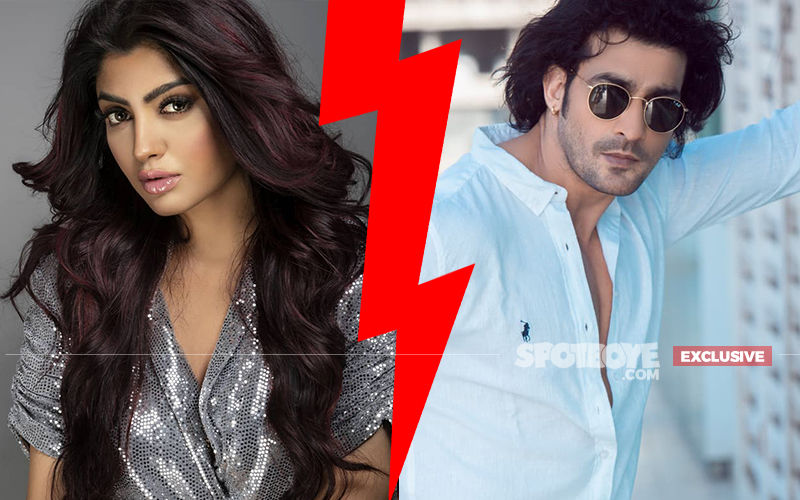 Bigg Boss 13 contestant Paras Chhabra's girlfriend Akanksha Puri reportedly indulged in an abusive argument with her co-star Malkhan Singh on the sets of Vighnaharta Ganesha. Their tiff brought the shoot to a standstill for a couple of hours. And now, we spoke to the actor who explained what went wrong that day.
We heard that on Sunday, you and Akanksha had a big fight on the sets of Vighnaharta Ganesha?
It was just a verbal argument which barely lasted for 3-4 minutes.
Did the fight bring the shoot to a halt for a couple of hours? That's what we heard…
It's not true and if you don't believe me, you can check with my director and production people who were present that day on set. Our argument started around 2:05 in the afternoon and by 2:10, the shot happened. Hamara break 2 baje hota hai and I was done with my close ups. I was waiting there to complete her close shots.

Our set sources told us that you two have a cold war going on since quite some time now…
I would not term it as a cold war but there are times when people don't like each other's tone which often leads to serious discussions. But I don't feel anyone is at fault here.

Also, reports stated that you two don't want to shoot together anymore...
I haven't put any such condition on production saying that I don't want to shoot with her. They are paying me good enough for my work. In fact, I am one of the highly paid artistes on the set. So whatever they want me to do, I will readily do it. I have no issues shooting scenes with Akanksha.

Could you elaborate on what exactly triggered the fight between you and Akanksha?
So, me and my Assistant Director were having a friendly conversation and Akanksha jumped in and joined us, using abusive language. I only advised her to not communicate in that manner because people look up to her as Parvati and she belongs to a good family. So very politely, I told her to not intervene in our boys' chat and that's when she started saying 'I don't want to work with this guy anymore'. So in return, I said that's not my lookout, and that she should talk to the makers if she has an issue.

Do you think your tone pissed her off?
See, I have lost my father 15 days back and I was extremely attached to him. He was my life. There is a lot happening in my personal life already. And you know at such moments, you aren't always in a normal mood. But, I haven't crossed my limits. In fact, I spoke to her very calmly. My whole point was that one should not involve himself/herself in other people's conversations and if done, the person should be ready to face the consequences too.

Also, was she explaining you to maintain decorum on the set?
I also understand on set, decorum should be followed but I wasn't abusing someone. In a friendly way, I used that term for my AD who is like a brother to me. And if you're talking about Akanksha explaining anything to me, then she first needs to see the way she talks to people on set. If people on sets like me more and share a better rapport with me than with her, that's not my lookout.

Image Source:- instagram/akanksha8000/malkhansiingh