Bhumika Gurung On Her Altercation With 'LIP-JOB' Trolls: 'It Was Time To Give It Back To Them'- EXCLUSIVE
Bhumika Gurung speaks exclusively with us about the recent lip-job controversy, where the actress clears the air that she has not undergone any surgery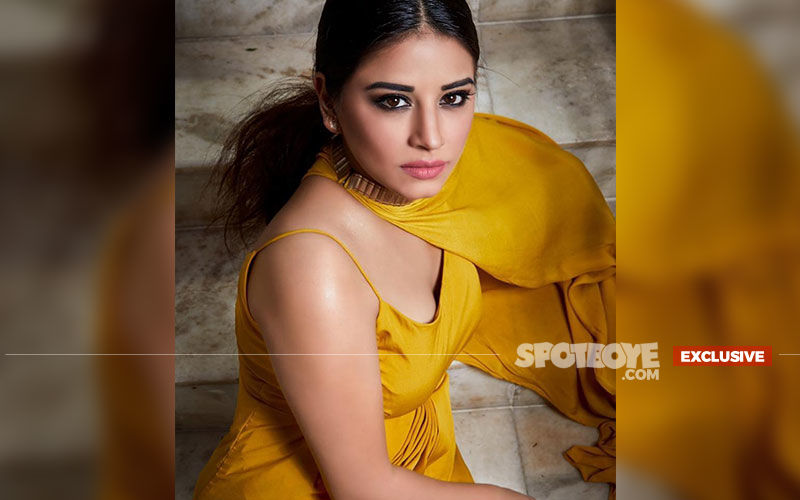 TV actress Bhumika Gurung whom we last saw in the show Nimki Vidhayak is in the headlines for one of her recent posts on social media. The actress had shared a pretty old picture and captioned it as, "AND FOR THOSE WHO HV DOUBTS ABOUT ME GETTING A LIP JOB DONE ...BAD NEWS! I HV NOT GOT ANY SURGERY DONE ANYWHERE EVER! MY LIPS ARE ORIGINAL ... (No lipstick used in this pic) Hence they look thin!"
Bhumika was trolled for the same, so we engaged in a quick chat with the actress. Here's what she told us:
You were trolled for doing a lip job. Is that picture recent?
It was just a picture that I found in my phone gallery and I felt it was really nice as it brought back lots of memories from that phase of my life when I was 20. So, I thought of posting it.
After that, I received lots of DMs and comments saying how I have changed in terms of my looks. The comments said 'Oh, your lips looks smaller here. Your face is still the same but your lips look bigger now.' And honestly, I don't think I need to lend any clarification to such people.
Have you faced body shaming of any sort in the past as well?
Yes, this isn't the first time that I have been questioned for my body part or going under the knife. I have often got comments saying that I look chubby.
Do such comments bother you?
Honestly, no. They don't matter to me. Because everyone who is close to me and my life knows that I love to look chubby. I love the way I am, not because I should say one has to love him/herself but because I have always been this way throughout my life. I was always healthy. I was never too skinny or too fat. Believe me, I love my body like this. A little bit of weight on your body makes you look better. I don't think people have any right to judge you.
Then, what made you react this time?
For a change, I thought it's high time to give it back to them.
Do you feel going under the knife is good or bad?
Frankly, I have seen a lot of actresses getting trolled on social media whenever they post a picture where there is a change on their face- due to a nose job or a lip job. I just feel it's their life and they are earning for themselves. If by doing all this, they want to look good then that's their choice. No one has the right to tell them anything which is demeaning and demotivating.
Go on…
I have been LIVE on Instagram in the past few weeks and every time, the only request I make to my fans is to not troll people. If someone posts something and you don't like it, you can ignore the post and if you like it, you can actually appreciate it. That won't cost you anything, would it?
Any derogatory comment on social media you observed of late that rattled you?
Recently, I came across a Sunny Leone video on social media and I saw a guy commenting 'Hum to aapke hi videos dekhkar bade hue hain.' Now how right is that? Whatever has been her past, that's her choice. She still deserves respect. Who gives them the right to disrespect her?


Image Source:- Instagram/gurungbhumika