Bigg Boss 12: Srishty Rode Reacts On Her Dressing Sense Being Compared To Hina Khan's, Says "I Was Not Copying Her"
Is Srishty Rode copying Hina Khan's dressing style? Certainly not, she says. The TV actress adds that it is highly unfair if anybody feels so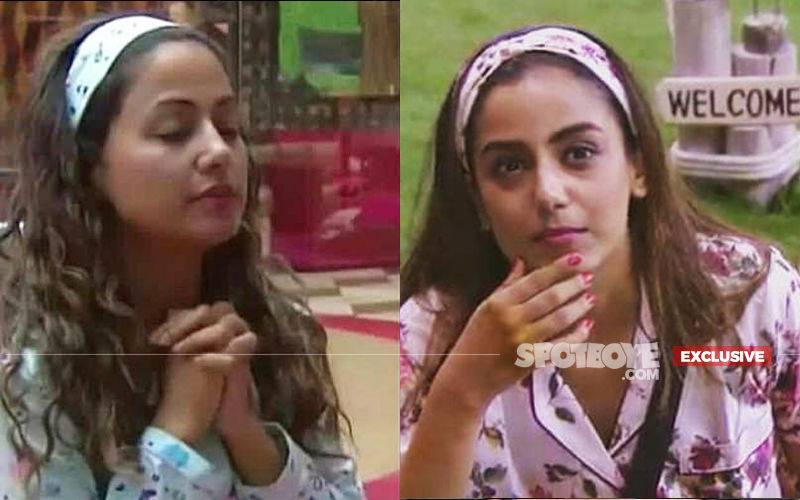 We were the first ones to let you know that small screen actress Srishty Rode has been eliminated from Bigg Boss 12 due to less number of votes.
So, immediately after her exit, we engaged in an exclusive chat to know about her journey,
the saiyaan bhaiyyaa comment
controversy,
comparisons with Hina Khan for her style and much more.
Here's what she said;
Do you think sending you out this week was unfair?
I feel that yes I should have not come out so soon. I would have played a bit longer. But you know the achievement is people are really sad that I am out. If I would have come out before they wouldn't have shown such disappointment, but now when I was playing well and my game was getting better, the people who were supporting me are feeling really bad.
When host Salman Khan announced your name, did you believe him first or dismissed it off as a joke?
Thankfully, he didn't tease me this time before announcing the name.
When he announced my name, other housemates couldn't believe him.
Then he came back again and said 'Seriously, Srishty you have to come out'.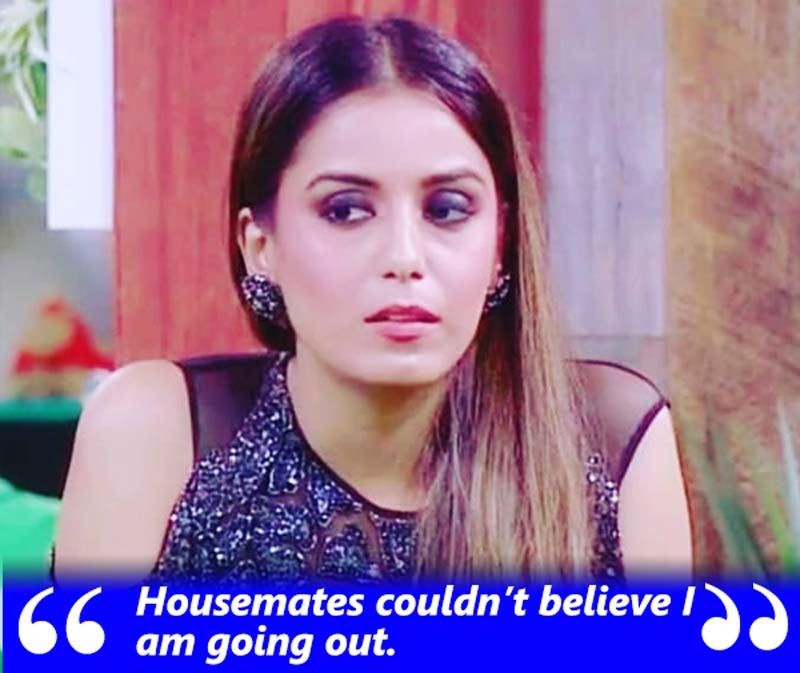 Who according to you should have been voted out this week, if not you?
I feel Jasleen Matharu should have come out definitely. Because she is doing nothing inside other than unnecessarily screaming and poking her nose in others matters.
Do you feel Jasleen Matharu's relationship with Anup Jalota was a mere publicity gimmick for the show?

Honestly, I don't want to comment on someone's personal life.
Yours and Romil's Saiyaan Bhaiyyaa comment on Dipika Kakar created a lot of controversy outside too. Your thoughts?
Yes, I came to know about it.
Manish wrote the open letter to answer Dipika's husband, Shoaib Ibrahim.
He started all this as far as I have come to know. And I really don't know what made him do that. It was totally unwanted kyunki main immediately Dipika se maafi maang chuki thi. In case, I would not have realised it and apologised to her, his letter would have made sense. And let me clear whatever we said was unintentional, not to hurt Dipika, so I apologised to her. So, even after saying sorry, I don't know why this open letter drama was required.
You think somewhere this whole incident has also turned negative for you and affected your eviction?
No, I really don't think so. I don't regret the incident because, whatever I said and did was unintentional and in a fun way. But Dipika got upset with it, so I said sorry to her. And my fans love me a lot and I am sure they wouldn't have judged me and taken the decision on that one situation.
Your clothes and hairstyles were loved by the audience. So were you hoping to walk out with a fashionista tag?
Not at all. I am very thankful that people liked my style so much. Honestly, I used to dress up and make hairstyles just to keep myself busy. I didn't know that it's going so well outside. And now I am feeling proud of myself when people are complimenting me with such comments.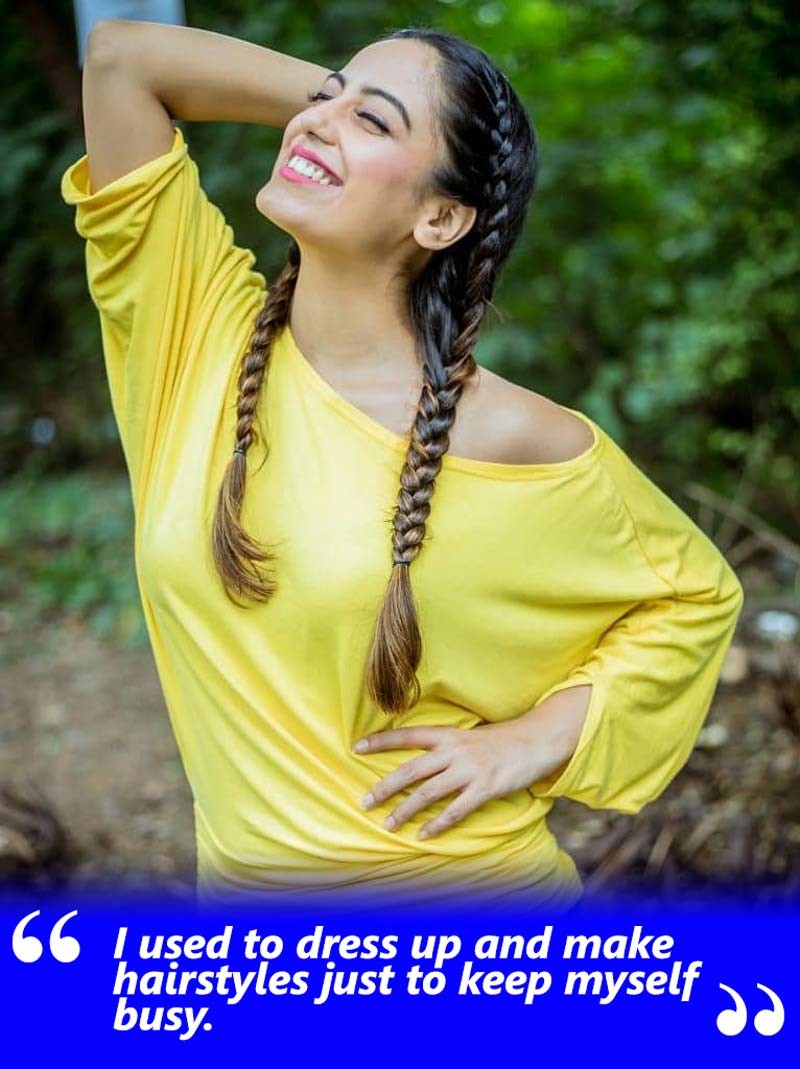 Initially, Bigg Boss fans claimed that you are trying to copy former Bigg Boss contestant, Hina Khan by keeping yourself updated with classy dresses especially nightsuits like her. What do you have to say to these comparisons?
Why do you think any actress from the same industry would like to copy someone? If you see Megha and Jasleen also have the same collection of nightsuits. So are they trying to copy me? Or anyone in next season may also come with same kind of dresses and nightsuits, then people will say 'Srishty ko copy kar rahi hai'. Just because
coincidentally, I was wearing similar nightsuits it doesn't mean I was copying Hina Khan.
This is not fair I think. Everyone works hard on themselves aur kisi ke hardwork ka credit kisi aur ko dena is not fair. Hina has worked hard for her looks. I have worked hard for my looks.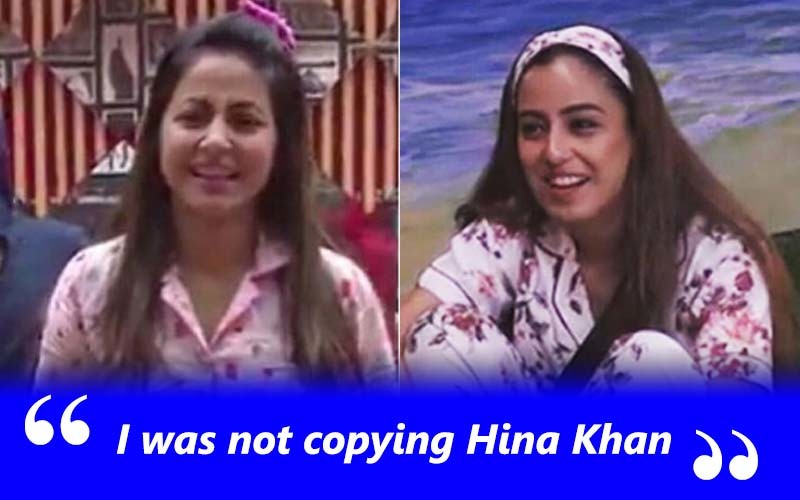 Your chemistry with Rohit Suchanti was another discussion. Was he trying to use you to attract the cameras?
I don't know what his intentions were. But I would really like to accept the fact that I have found a very nice and caring friend. He supported me a lot when I needed him. So I appreciate this side of him.
Except Rohit, which all friends you made and would love to stay connected with in future?
All of them are my friends and I want to stay in touch with them. Things with Dipika went a little haywire in the last few days. And my connection with Jasleen is okay. But honestly aisa koi bhi nahi hai ghar mein jiski main shakal nahi dekhna chahungi and all that (laughs).
Who according to you should take the trophy home?
For me anytime, it will be KV (Karanvir Bohra). He deserves the tag.
Image Source: Instagram/shrishtyrode24, viral.boosez