Bigg Boss 13, Aarti Singh INTERVIEW: 'After Himanshi, Asim Slept Holding Her Cough Syrup!'- EXCLUSIVE
The 13th season of Bigg Boss is over and the contestants can't stop talking about their journey inside. We caught up with Aarti Singh who spoke at length about her stay in the house, reaching the Top 5, and her rapport with fellow inmates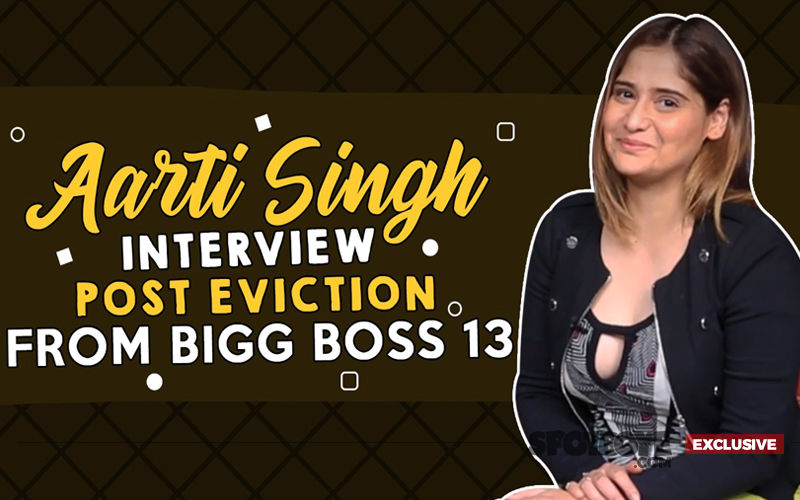 The journey of Bigg Boss 13 has finally ended for all the inmates and they have several memories attached to the show. As we spoke to Aarti Singh, the actress spoke at length about her stay in the house, and expressed how happy she is to have reached the Top 5, which is not a small thing. We agree!
Here are the excerpts:
When you participated on the show, did you think you would reach the Top 5?
Obviously I thought I would do well but soon I felt 'What am I doing?' There was so much pressure of the legacy that I had taken along. I was unable to be real because I felt what would people think of me. Eventually, I decided that I have to be myself.

When you made it to the Top 5, did you get this feeling that you're going to win the show?
Even Paras and Shefali told me that I could win.

How disappointed were you when they announced that you're out of the race?
See, the best part was when that door opened, I first saw my mother after 5 months. I was not disappointed because the weakest contestant had reached Top 5. When I entered the house, I had 100-150k followers on Instagram whereas people like Hindustani Bhau had nearly 3 million. So I had gone ahead of them by ending up as 5th. That is an achievement, mind you.


Have you met Salman Khan before Bigg Boss? Salman and Govinda have been friends for a long time…
During the shooting of Partner, my uncle Govinda introduced me to Salman saying 'She is my niece and a big fan of yours'.

What are the lessons that you learned on the show? Did you learn who is real and who is not?
I don't care who is real or not. I have to be myself, that's what matters. The lesson which I learnt is: Don't be so transparent that people take advantage of you. I used to say that I'm weak emotionally, so many tried to lower my confidence. There are very few, who hold your hand in tough times.

After Sidharth bagged the trophy, several people are saying that the show was biased and fixed. Do you think he deserved to win?
People have loved him and voted for him, so there's no question about that now. Sidharth was someone who used to stand up against everyone inside. Even if he was wrong sometimes, he used to strongly defend himself. I think that was one thing which made him the winner.


That's fine, but people are saying that the show was biased...
If they are saying that mujhe jeetna chahiye tha, then I'm happy (laughs)

The Khabri and several people state that Sidharth was allowed to get away with violence several times. In 2011, Priyank Sharma was thrown out for getting physical...
I know. But you see, Sidharth always used to apologise immediately. What can you do after that?


How did you take the big fight between Sidharth and Asim?
Not just Sidharth and Asim, there have been several fights in the house. Himanshi ne bhi Shehnaaz ko ek baar dhakka maara tha. Sab kuch hua hai. Talking about that tea incident, Rashami had given her own reaction, so I couldn't interfere in their fight. Also, it's not like Salman sir didn't scold Sidharth. He was bashed up for that incident.

You made a statement that when you were young, somebody had assaulted you, but your brother Krushna Abhishek denied it by saying that 'Aarti flow mein bol gayi hai'...
He did not deny it. He said 'overflow mein zyada bol gayi'. See, he is a brother and he knows that his sister is not married.

How is your equation with Kashmera Shah?
Our equation is very good. She is very straightforward. Woh meri band bhi bajaati hai, lekin mere muh pe bajaati hai. She will screw my happiness when she has to, but she will not let any third person interfere and say anything wrong about me.

How is your equation with Govinda?
Chi Chi Mama has always been very protective. He loves all of us. We look up to him.

So tell us, what was exactly brewing between you, Sidharth and Shehnaaz. You even used to blush whenever Sid's name was mentioned. Kashmera too felt that you had something for him. There has also been a rumour before Bigg Boss that you were dating Sidharth. So let's get it from you in detail...
When the show started, there came a headline that Krushna's sister IS dating Sidharth Shukla. I didn't find it necessary to even clarify because a rumour is just a rumour. I knew that ghar ke andar jaake sab pata chalne waala hai. I have been in this industry, I know how it is. Even when Rajat Sharma had come inside, he asked me the same. You see, I have a desire to settle down soon, so if normally too anyone broaches the topic of marriage, I end up smiling. It's not about Sidharth Shukla. Even an astrologer had entered the House and predicted that 'yeh saal meri shaadi hogi,' I had started blushing.

If I had any feelings for Sidharth, I wouldn't have gone to ask Shehnaaz as to why they're fighting. I never tried to break them. I have never dated Sid. Nothing is brewing between us and he will never be more than a friend to me.
Why did Sidharth and Shehnaaz break up?
What breakup are you talking about?


So you mean to say that they're still together?
No, they were never together as a couple!

But Shehnaaz had been vocal about her feelings for Sid…
You have a point there, but she said several times that 'Mujhe Sidharth se positive wala pyaar hai'. Ab uska positive-negative pyaar kya hai Bhagwaan hi jaane, mujhe toh jab positive pyaar aata hai, mujhe pyaar ho jaata hai. See, she is just 25. At this age, you don't really understand your feelings.

Sometime back, you said that you have a dream to get married. If Swayamvar had been offered to you, would you have taken it?
Never!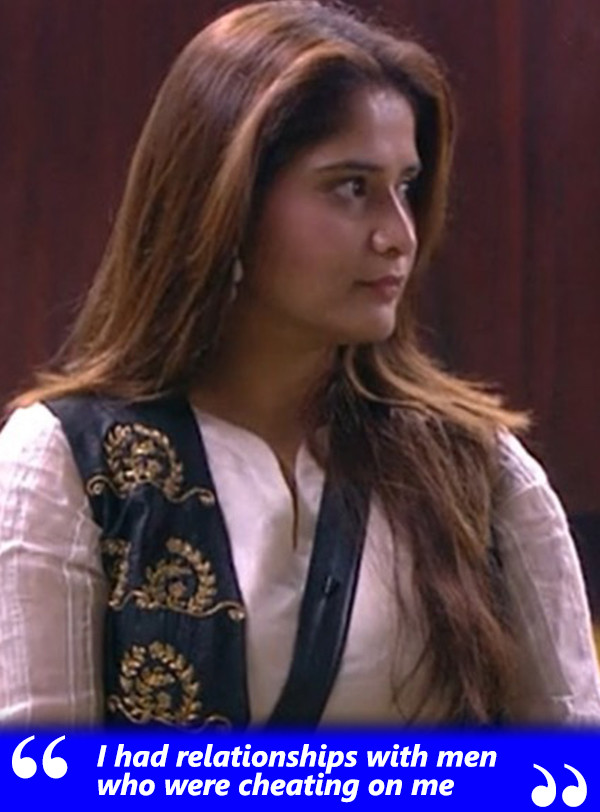 Why?
Mujhe shaadi karni hai, mujhe mela nahi lagana hai.

Go on...
Hamare yahan, pehle family dekhi jaati hai, fir ladka dekha jaata hai. Mere ghar pe toh aaj tak yehi chala hai ki khandaan kya hai. That's how it is! So even if I had been offered Swayamvar, I would have never said a 'yes' to it.

Are you saying you in favour of only arranged marriages?
I am a full-on love marriage person. (Pauses)

Elaborate…
I want to fall in love but I have not been very lucky in love. I have had relationships but nothing ever culminated in marriage, so I feel that maybe love marriage is not meant for me.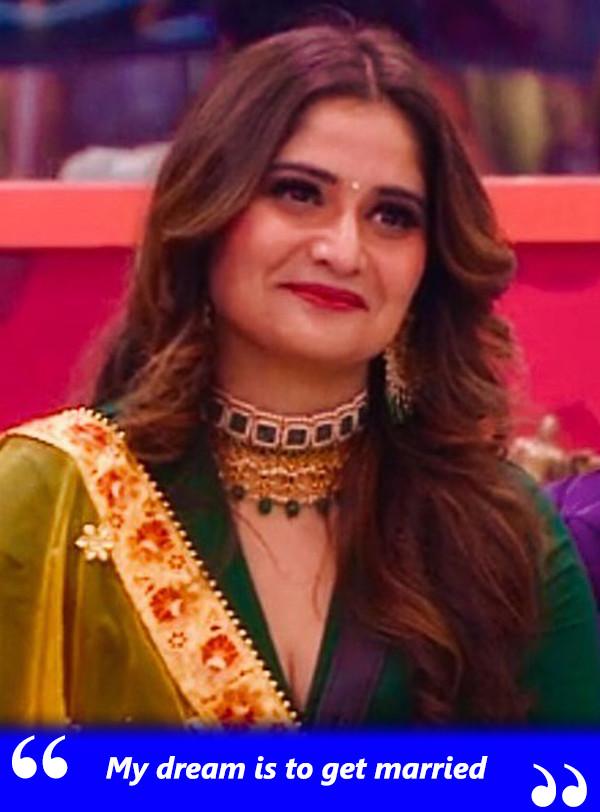 Why did the breakups happen? What was the reason?
I won't blame the men alone, even girls are at fault. I have been immature several times. Most of the times, it has even been that they had moved on with someone else.

While you were there with them!
Yes, while I was with them. Kismat!!

Didn't that shatter you?
A lot of times. I have been very much disturbed by it.

Was that one of the reasons why you had slipped into a depression?
Yes.

It was a combo. Aapke life mein koi successful relationship nahi hua hai, aapke paas kaam bhi nahi hai. This was after the show Waaris, which was one of the good shows that I have done. Mere kaam ki itni taareef hui thi that mujhe laga meri nikal padi but uske baad kaam hi nahi aaya do saal. I used to be offered only ghost shows.
Did you not go to producers and ask them to cast you?
Nahi meri itni pahuch nahin thi ki main producers ko jaake bolun ki mujhe kaam do. But yes, I have called casting agents for work. Colors has always given me work. My last show Udaan was on Colors. They have really supported me.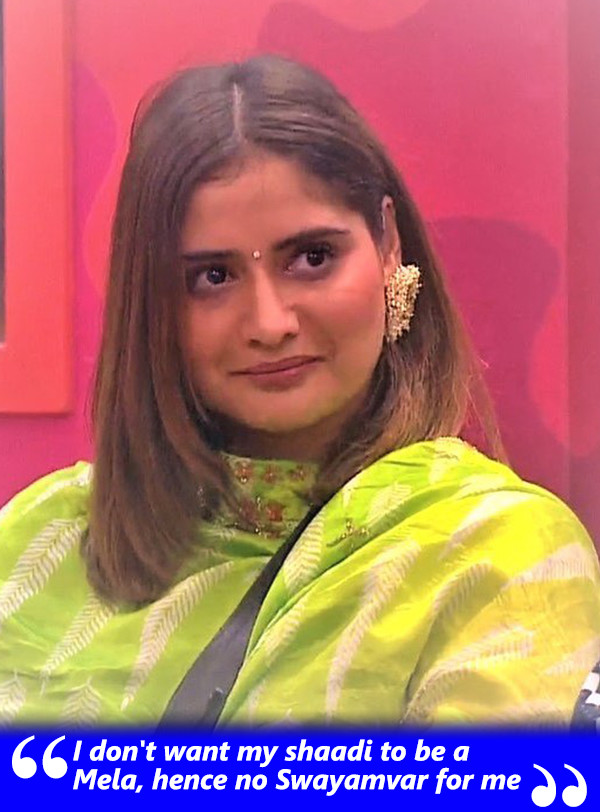 I'll come back to one relationship of yours which Shefali Bagga had spoken about inside Bigg Boss house that you were married to Ayaaz...
No, she did not say that.

But then, rumours immediately broke out that you were even married to him...
No, it was like I was married before.

But people associated it with Ayaaz...
Bullshit.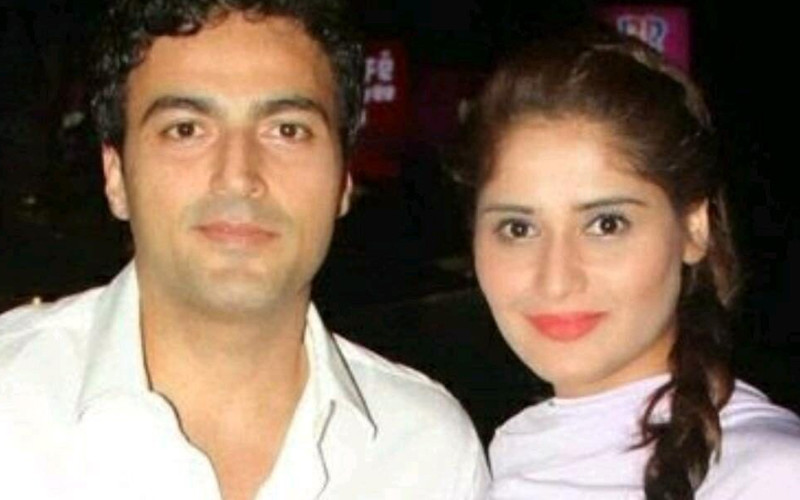 I had spoken to Ayaaz wherein he told me that you guys were dating but then you'll parted ways like friends...
I wish I was married, it was my ambition in life. See I have had disastrous relationships, in one case I came to know after 3 years that the guy was already with someone since 4 years. Then, somewhere I lost faith in love. But let me tell you, the day I get married, I'll be singing and dancing aloud first. It was a personal attack by Shefali no doubt, though.

You'll stopped talking to each other?
She apologized a lot after that- but we still went to fight. It's okay. It's all over now.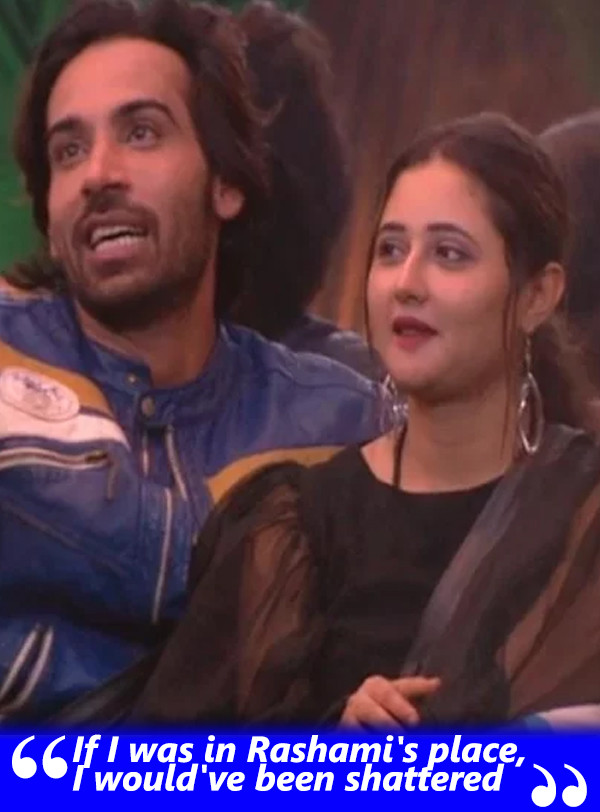 But, Arhaan made a very bad statement that you are Asim's Fixed Deposit…
Arhaan was evicted by then, and I only discovered of this Fixed Deposit statement later.

Has he apologised or called you?
Who is Arhaan to apologise? He needs to sort out his own s**t. Apni life suljha le. I don't need his sorry and I'm very open about it. Also I would like to add that baatein banti hai. Maybe he didn't say the words Fixed Deposit in that sense and hence I didn't react in an overt manner that time because the meaning of Fixed Deposit inside was that this person is your closest friend who will do anything for you. I also feel that if Rashami was there when he said that, and if he had meant it in any other way, Rashami would have definitely stopped him.

How would you describe your equation with Rashami as?
I love Rashami but I didn't like her in the game because our POVs were vastly different. But, she has shown immense strength be it in matter of Arhaan. Had I been in her place, I would have been shattered. For me, my relationships are very important. So, I'm very proud of Rashami for staying strong.

What do you think about Himanshi and Asim's relationship?
Ever since I came out of the house, I haven't got the time to check what has happened.

But it happened in front of you when inside...
I feel when two people are made for each other, woh kisi na kisi tareeke se mil hi jaate hai. Asim really missed Himanshi in the house. I have seen him cry in front of me, many times. He used to sleep holding her bottle of cough syrup! Speaking of Himanshi, I'm sure she also must have faced a lot post her recent breakup with Chow.


Asim's brother Umar is not in favour of Himanshi...
I really don't know that.

When Sidharth and Asim's names were announced in the Top 2, who did you think will win?
I feel both were deserving enough. Even Asim's journey was very good, the way he stood up against Sidharth all alone. But I knew that Sidharth would win the show because his fan following is way ahead.

Weren't you tempted to take the Rs 10 lakh bag which Paras took?
No, I was not tempted at all because the confidence that I had gained to win the show, I didn't want to lose it for Rs 10 lakh.


Image Source:- spotboyeteam/pinterest