Bigg Boss 13: Himanshi Khurana Says, 'I Will Not Date Asim If His Family Is Against Me'- EXCLUSIVE
Here's a TELL-ALL INTERVIEW with the lady of the hour- Himanshi Khurana, who has been making a lot of headlines for her affinity towards Bigg Boss 13 contestant, Asim Riaz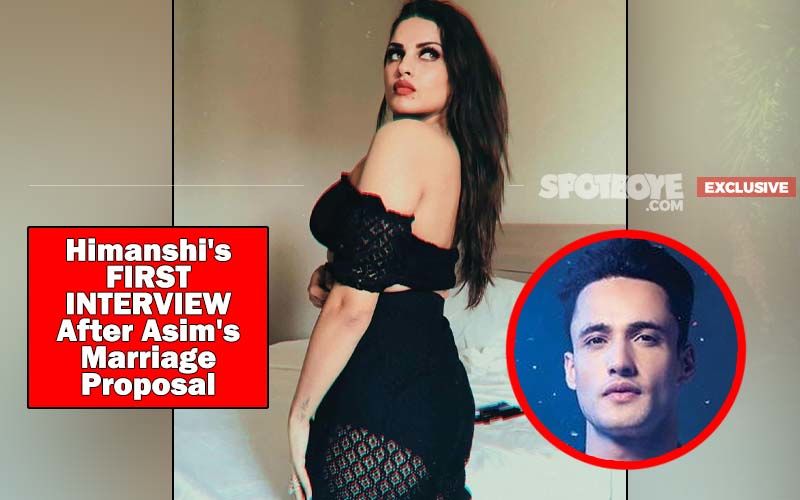 Himanshi Khurana is in news ever since she went inside the Bigg Boss 13 house and Asim proposed to her for marriage. The actress has not accepted his marriage proposal yet but has accepted on National television that she has feelings for Asim.
The parallel story, which SpotboyE.com broke yesterday, is that Asim's family, Umar Riaz and also his father are against this relationship. Also, the third angle to it is Asim's girlfriend, which he claims is EX, Shruti Tulli. With so much going around, we thought of calling Himanshi herself and find out what's going on in her mind and how does she see her relationship with Asim go forward from here. Excerpts from the conversation:
You have been making a lot of headlines after your second visit inside the Bigg Boss 13 house. We want to hear from you what is the current status?
Personally, I feel Asim is serious about me. My second visit to the house was not to clarify anything but just to change the environment of the house, as told to me by the channel. About what transpired between Asim and me regarding his marriage proposal, I'd just say I want to clarify things with Asim outside the house and take the decision, which I explained to him as well. In fact he also told me, 'main bahar jaake bahut kuch bataana chahta hun, kyunki abhi main game mein hun and I can't speak much.'


Was he referring to his relationship outside the house which is so much in talks right now?
Asim told me about it. But he also added that he has ended things and come inside.
And is the girl in question, Shruti Tulli?
Yes. It's Shruti Tulli.
But surprisingly, Shruti is saying she didn't date Asim ever...
I don't know, Asim ne toh National television par maana hai ki rishta tha but khatam ho gaya hai. But I understand her side too. I respect her for not giving out any statement because there is a big communication gap currently as Asim is inside.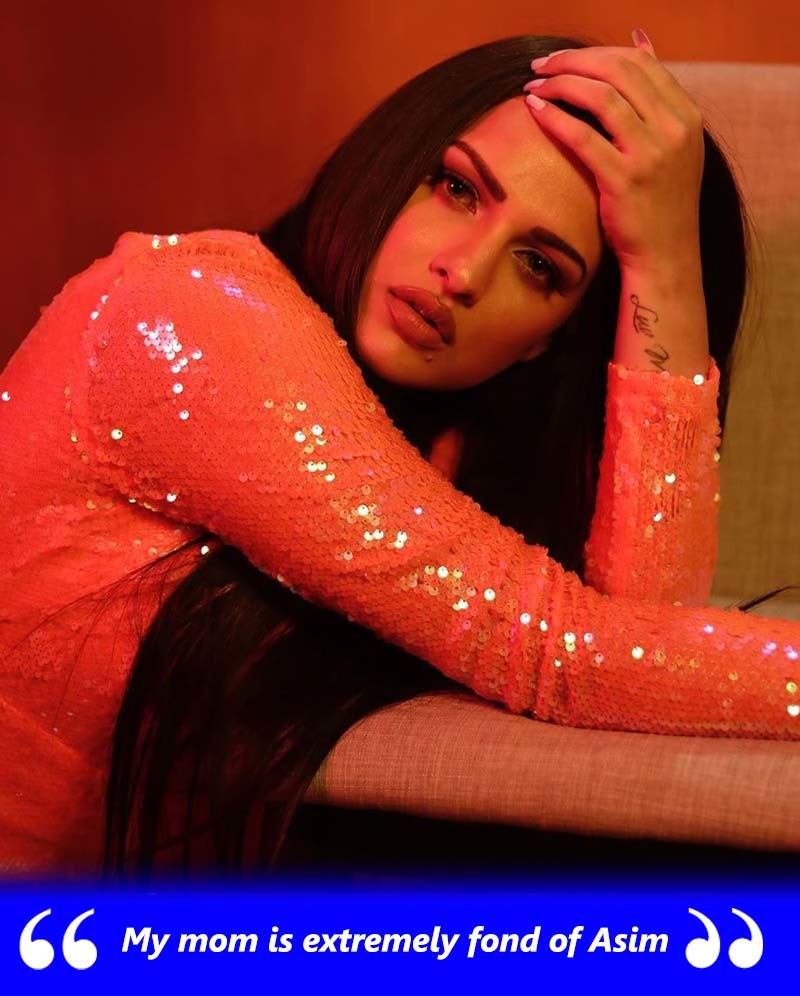 Asim's father and his brother, Umar Riaz are against this relationship?
I don't know about that. But they have not spoken good or bad for me till now, although Asim has been only talking about me past 2 months. However, when I was coming inside the house, Umar did say that I shouldn't go to the extent of discussing marriage and take time before deciding anything. He basically meant don't rush into anything.
And what did you say...
Well, I anyway had that in mind. I am an established artiste and mature enough. Of course, I will not take such a big decision in an instant. Asim and I need to know each other well outside the house. But his reaction on seeing me inside was over the top- he was so happy and expressing his feelings very flamboyantly. So, I had to handle him sensitively too. I couldn't tell him uski family ne mujhe kya bola hai, aur bahar kya chal raha hai. I was under too much pressure.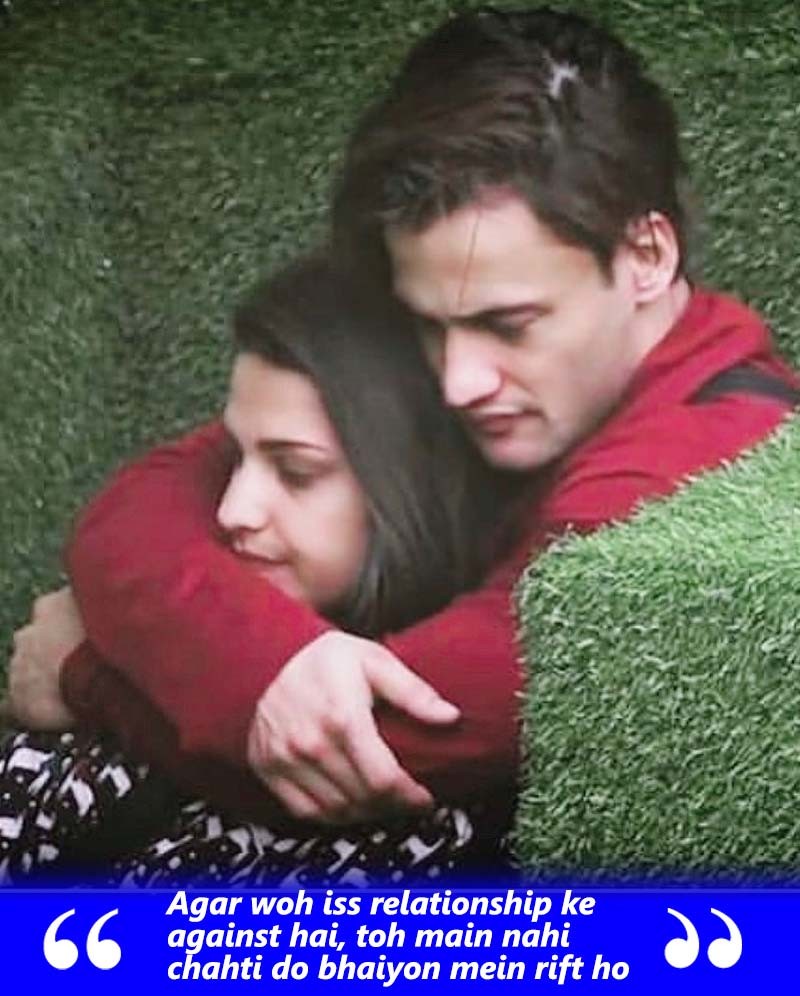 But Umar has not really said anything in your favour till now...
No, frankly I felt quite bad because main toh andar Asim ko support karne gayi thi and I expected them to support me.
A catch 22 situation for you as you're receiving backlash for both- supporting Asim and also for not accepting his marriage proposal...
Yes, I have been reading. Many people are saying that I used Asim and the relationship angle for publicity but I just want to tell them that I don't need all this to get famous. I am quite famous.
Salman Khan also grilled you a lot in the Weekend Ka Vaar episode...
Yes, he did. I stood by Asim. There were a lot of things, I didn't know but still I maintained the stance that I know it all because maine Asim ko bola tha, ki abhi main aapko support kar rahi hun but bahar aake I need to clarify a lot of things. Also, Weekend Ka Vaar ka kam se kam 20 minute ka conversation cut hua hai. Salman sir ne mujhe bahut baar chup karwaaya, but main nahi hui and I kept supporting Asim.
So, let's say Asim answers all your questions after coming out and proves that there is nothing between Shruti Tulli and him anymore, would you date him?
Yes, of course. Though we need to know each other more and if we click, then why not!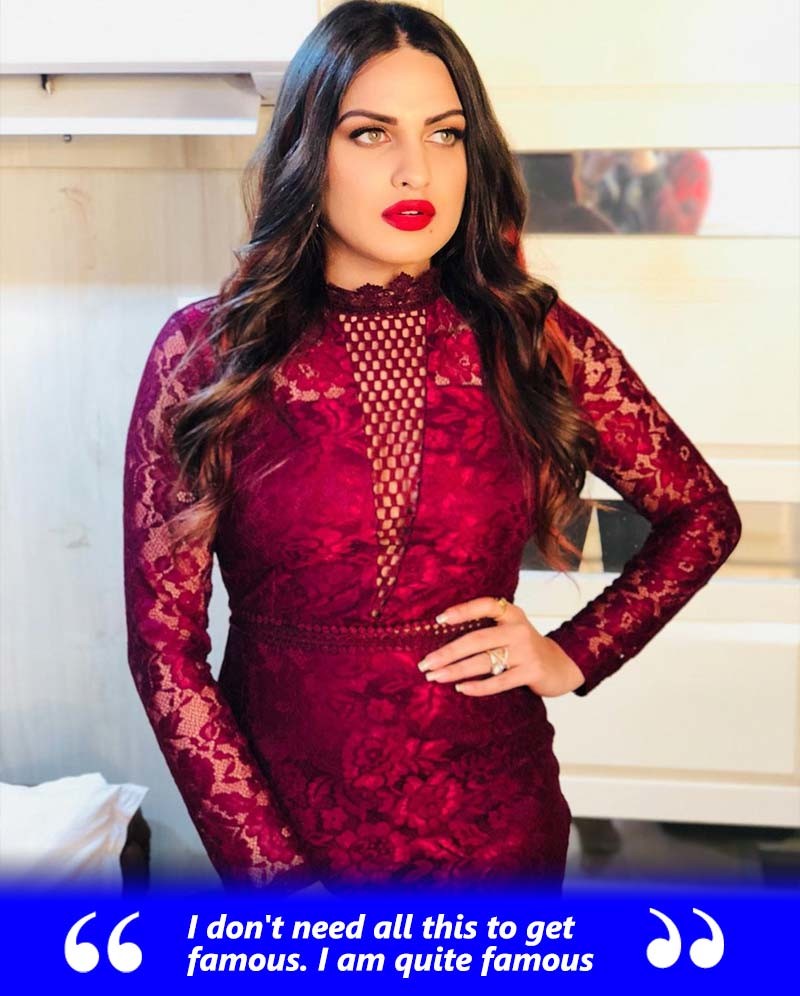 But if his family is against this relationship, then?
I will not go ahead then. I have told Asim indirectly that I can sense that something is fishy and his family is maybe not okay with me. Umar is still supporting Shruti Tulli and keeps retweeting her tweets, but he hasn't tweeted anything for me till now- good or bad. So, agar woh iss relationship ke against hai, toh main nahi chahti do bhaiyon mein rift ho.
And what about your family?
My mom is extremely fond of Asim. She has told me I can confess whatever I feel.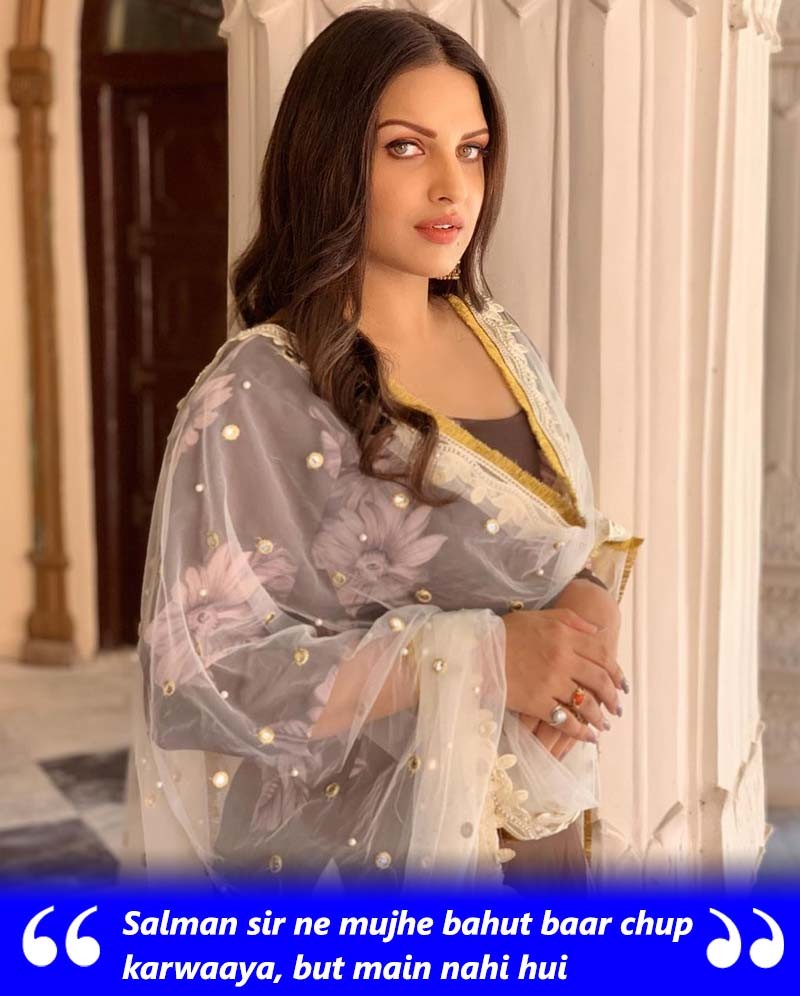 If your family is fine and you both like each other a lot, then why end the relationship just because his family is not okay with it?
Kyunki main waisi ladki nahi hun. Family approval is important for me. Koi accept karein toh khushi se karein, warna it's okay. I also have a self-respect. Asim ke brother ne bhi bahut kuch kiya hai uske liye, so agar bahar aate hi woh apni family se mere liye ladd jaye, toh woh main nahi chahti. Also, even if he wants to get back to Shruti, I am prepared for that too.
What about your previous relationship, is all over between you two?
It's done. Sab khatam ho chuka hai , uske aur mere end se bhi.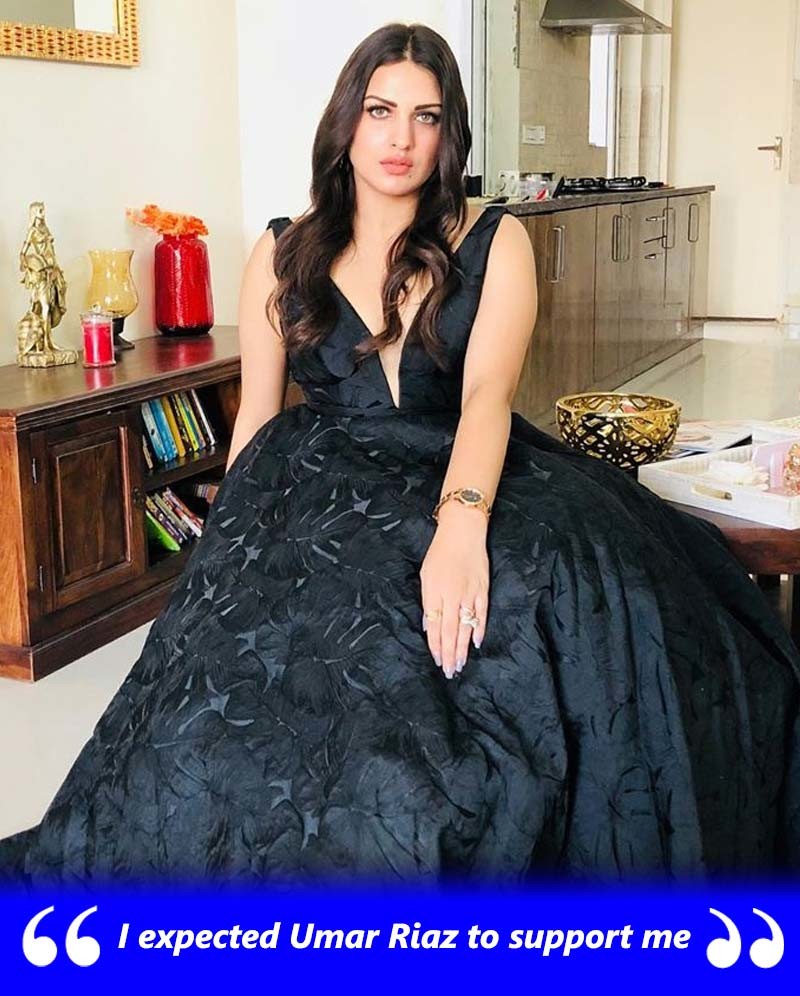 So, what's the last thing which Asim and you discussed before you came out of the house?
Maine unko bola hai aap bahar aajao, sabse baat karlo, and agar sab theek ho jaata hai, then you come to me and we will take things forward then. See, as a person, he is a very strong-minded. He has told me clearly, ki duniya saath ho ya na ho, main kisi ko humare beech mein nahi aane dunga. But main chahti hun ki sab sorted ho and I don't want to enter his life on a negative note.
Let's end this on a positive note then, will u get married to him if all is okay?
Why not? I am also looking for a committed relationship. Woh relationship badhaane ka fayda kya jo aage jaake khatam hona ho. I am looking for marriage and so is Asim.



Image Source:- instagram/iamhimanshikhurana