Bigg Boss 13: Paras Chhabra's Girlfriend Akanksha Puri Reveals, 'He Has Promised To Marry Me After He's Out From The Show'- EXCLUSIVE
Paras Chhabra's girlfriend Akanksha Puri speaks up like never before on her boyfriend's break-up comments inside the Bigg Boss 13 house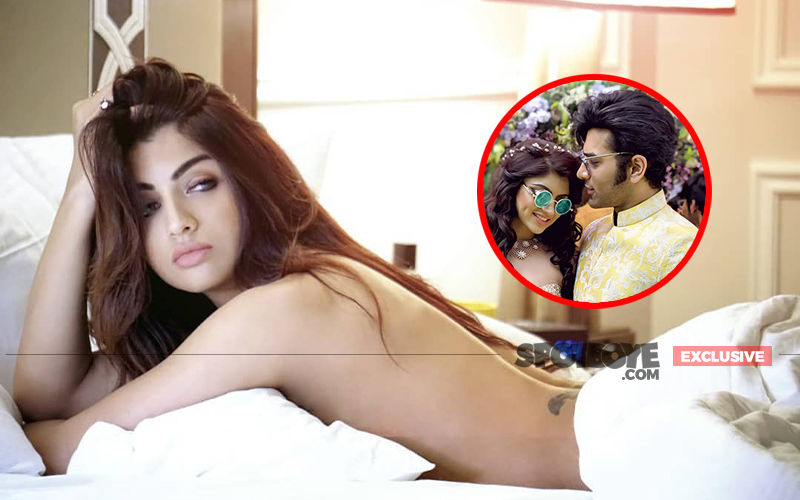 TV actor Paras Chhabra has become talk of the town thanks to his antics and Casanova image inside the Bigg Boss 13 house. The actor who is in a steady relationship with actress Akanksha Puri has shocked one and all with his comments inside the show, stating that he wants to breakup with his girlfriend.
While so far, Akanksha has maintained a poised stance, this time, in an explosive chat with us, she speaks up like never before addressing every single thing. Note well, she sounds nervous.
Your boyfriend Paras has been claiming on Bigg Boss 13 that he tried breaking up with you, but you emotionally convinced him to not do it. Is it true?
It's quite a shocking statement given by him. I was disturbed on hearing this because I am not a person who will cry; I'm a very strong-headed girl and have been very supportive towards Paras. The people, who have seen Paras' and my journey together, know what kind of a person I am.


So we assume your fans and followers are equally shocked by his confession?
Yes, I have been receiving constant calls from our friends and family. But the best part is no one has questioned me so far. Friends who know him have taken his act very casually and someone even said, "Yaar, kuch aur hi bol deta jo thodasa toh convincing lagta". People even told me, "Akanksha, knowing you as a person, tu duniya ko rula de, tu rone waalon mein se toh nahi lagti humko."


As per your admission, there was no such discussion that happened between you two?
No, not at all. Our journey did have ups and downs like any other couple but things were beautiful otherwise. Since June, I knew that Paras is going to participate in Bigg Boss 13. So, we both were quite excited and we even had a family celebration.

Then what according to you triggered him to say such things inside the house?
I think the kind of game he is playing inside, he wanted to make it look real. So probably, he's just got carried away with the game.


Did you have the slightest of idea that he would be saying such things about you?
No such conversation happened between us. I had no clue that he will be saying something like this inside the house. Agar woh mujhe kuch bolkar jata toh clarity hoti. For example, he did tell me that he will be flirting with girls inside and try to create a playboy image. But, we were quite clear that he will not make me a part of his game. So, even I'm surprised as how these things came into his mind.


How was his behaviour with you before going to Bigg Boss 13?
He was so happy that he told my parents he would love to settle down after the show ends. "Jaise hi main Bigg Boss se bahar aata hoon, we will get married", were his words of promise. He handed over his phone and house keys to me; even his bank account, social media accounts, everything I am handling. In fact, every week, I only am sending his clothes and other things inside.


So, will you continue handling all these things even now?
I will give my 100 percent and support Paras till the end. Whatever responsibilities he has assigned me before going in, I will never beat a retreat.


What is your parents' reaction?
They are highly upset. You know the most embarrassing part? I was watching that particular episode with my mom and dad. Their reaction was, 'What is he saying?' In fact, his mom is also very disappointed. Though she isn't following Bigg Boss as much, but people have been calling her as well to check on this statement and she is very unhappy. In fact, I am sitting and convincing her that it's okay. We don't know why he has said such things and what's his situation inside, so let him come out and then we shall know.


So, tell us what was your reply to his marriage proposal?
I told him, 'first you go and complete your show'. Marriage can be discussed later. But he was like, 'No, kyun chhodun yeh discussion. Hope you don't have some other plan behind me'. All this conversation happened in a fun way. There was no scene of break-up.



Is he exactly the same way in real life, the way we see him on screen?
He has anger issues, but that is very momentary. Like, if you don't speak to him or ignore him for 15 minutes, he gets curious and asks, 'What's wrong? Why are you not talking to me? I am coming there.' He will come to my building and stand down. He likes seeking attention. I have been with him for almost three years, so I can believe that he can say anything in flow. But knowing him, I can also say that he must have realised his mistake. However, we just get to see an hour's telecast, so we should not judge him on the basis of the footage that is shown to us.


What would you like to say about Shehnaz Gill and his alleged love story in the house?
Like I already said, as an audience, I am also getting to see an edited version. So if there is something actually cooking up between the two, I can't really say.


But, his followers feel otherwise. Paras is being trolled heavily on social media for playing his game in this manner. Your thoughts?
I am fine with him playing his game, the way he wants. Paras can go to any extent to play his game and win. Also, he understands this game better than me. And for all those who are writing negative comments about him on social media, I want to request them to keep our relationship aside and watch the episodes instead. Also, considering how easy and desperate that girl looked from day one, he has just picked the easiest target as she didn't even take 2 days to get over him and do the massage, next, she didn't even take a week to share her bed and blanket with him on National television. So, all those who are blaming my boy, please pay some attention to these girls as well. The best part is after every act, they say my family is watching. So, if they are acting and entertaining the audience, even my boy is doing the same.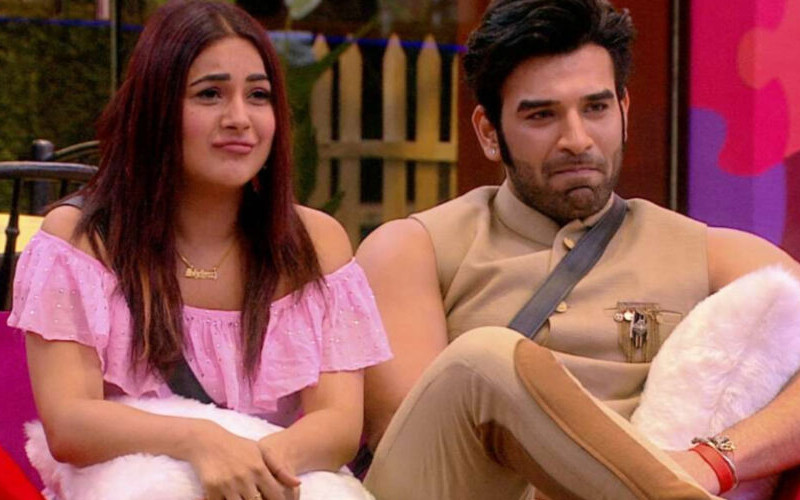 Image Source:- instagram/akanksha8000/doonhorizon