Bigg Boss 13: Rashami Desai's Brother Gaurav On His Sister Accepting Arhaan Khan's Proposal, 'All I Want Is Her Happiness And Safety'- EXCLUSIVE
Rashami Desai's brother Gaurav is back to talk with SpotboyE about his sister's journey in the Bigg Boss 13 house. He also speaks about Arhaan Khan's proposal for his sister and several other topics pertaining to Rashami's enmity with Sidharth Shukla and more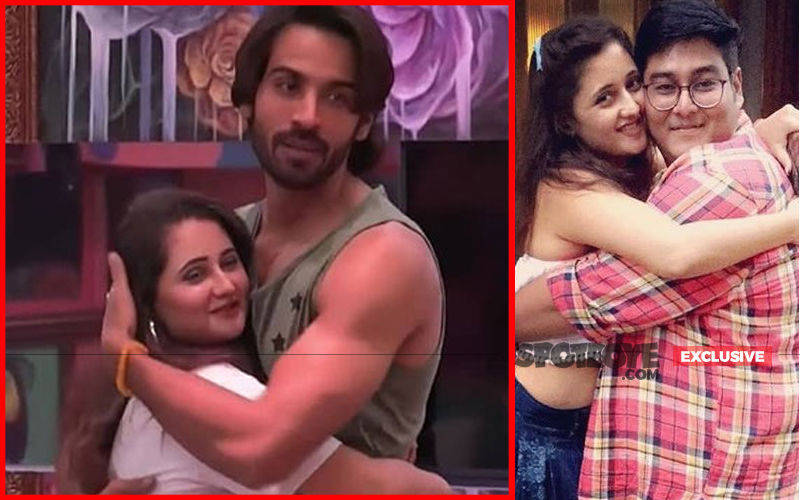 Rashami Desai who is one of the strongest contenders in the Bigg Boss 13 house has been hitting headlines for her love life with Arhaan Khan and fights with ex co-star, Sidharth Shukla. Once again, we got in touch with her younger brother Gaurav Desai who is going all out supporting his darling sister.
Sidharth Shukla was charging at Rashmi the other day and made comments like 'tu aisi ladki hai'. What do you have to say on that?
That was harsh and too provoking as he kept on and on. I could see that she couldn't take it anymore.

Sidharth also claimed that Rashami followed him to Goa in the past...
I have no clue about this. As I have mentioned this before as well, that I don't get into her personal stuff.


Devoleena told Rashami that she was blind to accept Arhaan Khan's proposal. Your thoughts on it?
I am thankful to her for being blunt and honest to Rashami. I think that was needed.

Arhaan admitted that he hadn't told Rashami about his marriage and child. Don't you think it's wrong?
Yeah I find it weird! Why would he not discuss something so big and crucial with her!


Now that he has confirmed about his ex-wife and child, are you sure of a safe future of Rashami with Arhaan?
That's totally her decision. God bless her with whatever decision she makes for her life because I don't want our family or me to be the one to instigate her (We will not accept any allegations and unnecessary drama which we aren't part off). All we want is her happiness and most importantly, her safety.

Lastly, Mahira lashed out at Rashami by saying 'first you needed Sidharth, then Arhaan and now Asim'. Your take on that statement?
Look who's talking, someone who can't go a day without feeding food to Paras or even using her own brains for the game plan!


Image Source:- instagram/rashamidesai_myangel/twitter/desai_gd/media