Bigg Boss 13: Shefali Jariwala's Husband Parag Tyagi CONDEMNS Paras Chhabra For Linking Her Up With Asim Riaz: 'Disgraceful Man Gandagi Phaila Raha Hai'- EXCLUSIVE
Paras Chhabra gets the whip from Shefali Jariwala's husband Parag Tyagi for linking her up with Asim Riaz inside Bigg Boss 13 house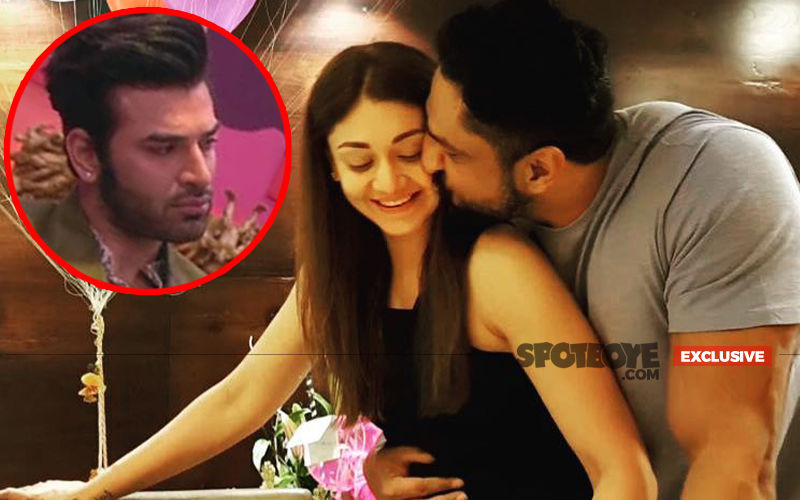 Parag Tyagi has risen in defence to condemn Paras Chhabra for linking up his wife Shefali Jariwala with Asim. SpotboyE.com had a long chat with Parag this evening around 8 pm. Parag was rather unwell, but just one or two questions into out chat- he laid out his hurt. At no stage did Parag raise his voice, the man is rather dignified.
Excerpts:
Felt bizarre when Paras linked up your wife with Asim Riaz...
Anybody sensible will feel bizarre. Character assassination karna is the easiest thing to do.
Shefali is my wife and I am very hurt by whatever Paras said. I can say the same for Mahira Sharma and him, but will I? No, I won't. I am not that type of man to start doubting every second person who gets along with the opposite sex.
Imagine we did a show together. We had become friends. He refers to me as a brother in the show. And this is what he does!
In fact, he has character-assassinated many others on the show.
I really pity him, especially when I see the way he's trying so hard to get close to every girl. Except Mahira nobody is giving him time and attention.
He has a steady girlfriend...
Yes, I know you're talking about Akanksha Puri who else! I feel sorry for her. Kya beet rahi hogi uspe?
But she told us that he has a script, like I guess she meant, strategy. Or, is it that she's maintaining a brave front?
I really don't know much about her. I think Paras usko kuch cheezen rata kar gaya hai, woh wahi cheezi baar baar repeat karti rehti hai.
Do you know he ridiculed his ex, Pavitra Punia?
Yes, I heard about that. Doesn't he know that har ladki ki ek izzat hoti hai?

Anyway, thank God I got to know Paras' true colours soon.


Will you confront him when you meet him?
Of course. I am Shefali's husband and it's my duty. Above all, as I said, I am very hurt- but yes, initially I was angry too.


What does this attack on Shefali speak about Paras?
Every man is known by his character. I think I have answered your question.
Seriously, bhagwan usko buddhi de. He can go to any extent. Gandagi phaila raha hai. Even Salman has criticised him. I don't think he'll go too far in the game.


Image Source:- instagram/paragtyagi/shefalijariwala/colorstv/voot/newsjizz/headlinez/