Bigg Boss 13: Shefali Jariwala's Husband Parag Tyagi Knew Of Her Relationship With Sidharth Shukla, Says He Is Unperturbed By His Presence In The House- EXCLUSIVE
Shefali Jariwala's husband Parag Tyagi spoke exclusively to SpotboyE.com about her past relationship with Sidharth Shukla, her entry on Bigg Boss 13 and a host of other things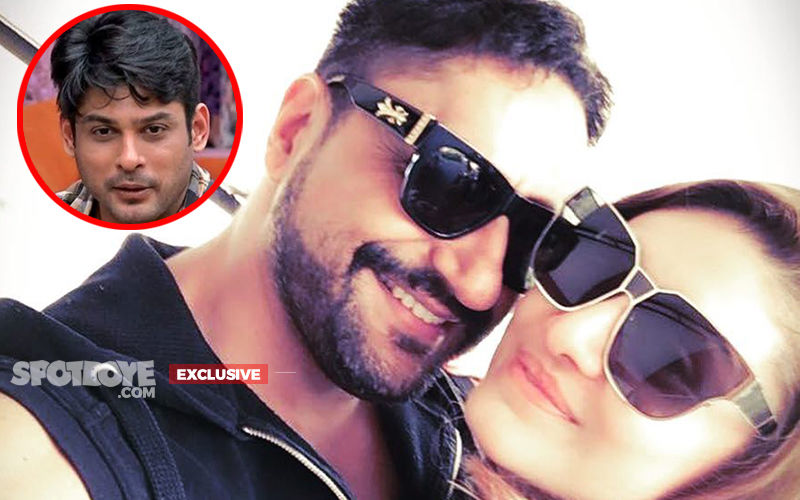 SpotboyE.com had dug out Shefali Jariwali's past love affair with Sidharth Shukla
, ever since it was announced that she would be entering the Bigg Boss 13 house as a wild card (of which Sidharth is already a part of). Post that,
Shefali herself put a stamp of approval on our story.
Then,
we got chatty with her ex-husband Harmeet Sethi of Meet Bros.
who revealed that she had told him about Sidharth and had also stated that she wasn't too fond of him. Now, we engaged in an exclusive conversation with Shefali's husband Parag Tyagi. He seemed unperturbed when asked about her past affair with Sidharth Shukla. He also addressed a host of other things.
Here are the excerpts:
How much are you missing Shefali?
I am missing her very much. The day I dropped her and came back home, I couldn't sleep. I wondered as to how she would adjust. However, when I see her on screen, my tension vanishes. But yes, I feel her absence every second.
Do you think Shefali is the strongest amongst all the wild card entries?
I find all the contestants equally strong. Well, I don't know Tehseen Poonawalla personally, but I have seen his political debates on TV and also his interaction with Salman Khan on stage. I think he is quite overconfident about himself.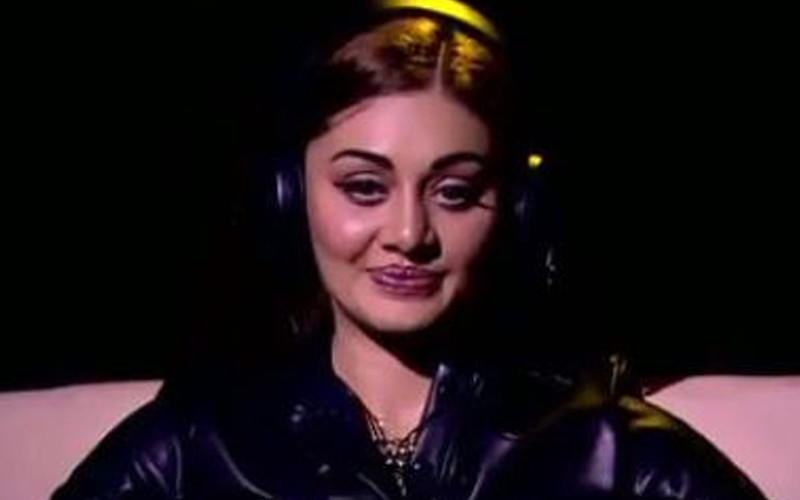 So tell us, were you aware about Shefali's relationship with Sidharth Shukla in the past?
Yes, we don't hide anything from each other. It's not as if she told me about this after giving her nod to participate in the Bigg Boss 13 house. I knew of it since a long time. Shefali had told me that they were together for a very brief period. Everyone has a past and I'm glad that she has always been transparent about her things to me.


Did it irk you that Shefali confessed about it on National TV?

The best part of Shefali is her ability to be vocal and not hide anything. There are people in the house who have had a past and then there are those who are presently involved in each other but they are still trying to keep it under wraps, even though, the whole world outside knows. So in that case, she makes me feel proud as she accepted it with confidence.
Go on...
Agar hum kuch zyada chhupayenge , toh log zyada uchalenge. So it's better that we accept what's true on day one and don't give a chance to people to indulge in backbiting.

Do you feel insecure that Sidharth and Shefali would be spending time together in the house?
Absolutely not, as people get insecure when they don't trust each other and I trust her to the core. Believe me, this didn't even occur to my mind that if Sidharth is already there, Shefali shouldn't go. He doesn't matter to me at all.


Shefali is nominated in the very first week...

Yes it's quite shocking for me as I wasn't expecting her to be nominated so soon. I am sure she must be equally shocked especially because out of everyone else, Shehnaaz nominated her.
Why do you say so?
Shefali was supporting her till now. In fact, after entering the Bigg Boss 13 house when Shehnaaz suffered a panic attack seeing her rival Himanshi Khurana, Shefali was by her side, consoling her. She even jumped into the pool just to cheer her up. And then Shehnaaz comes up with a reason that she didn't build any connection with her

What according to you prompted Shehnaaz to nominate Shefali?
It is out of insecurity as right now in the house, except Shehnaaz it's only Shefali who is one of the strongest contenders among girls. That's the reason why she voted Shefali.

Were you surprised by Shehnaaz's action?

Not at all! Since day one, I had told Shefali that this girl (Shehnaaz) is playing it very smart. Hindustani Bhau rightly said 'Yeda bankar peda kha rahi hai'.

What makes you say that?
If you all have noticed, ever since Himanshi entered the house, Shefali's real side has been on display. Until now, she had portrayed a fake image of a simple girl but she is not that way in real life. So now, when she knows that Himanshi will expose her, she is doing drama and has been trying to patch-up with her.
Paras Chhabra is calling Shefali as 'Bhabhi'. What do you have to say?
Paras and I have worked together in Aghori and he is a gem of a person. He is addressing Shefali as Bhabhi because he is actually very close to me and treats me like a brother. However, he hasn't met Shefali before.

But then, he also nominated Shefali…
I know and that was quite shocking but I don't have any hard feelings against him. It's just that nominating Shefali on the grounds of less interaction with him was unfair. It's hardly been a day that they met and she hasn't even settled in the house! I don't think his reason to nominate her was justified.


Image Source:- /instagram/paragtyagi/realsidharthshukla