Bigg Boss 14 Contestant Sara Gurpal On Finding Love Inside: 'If The Guy Has The Patience To Woo Me, Then Why Not?'-EXCLUSIVE
Here's a candid chat with Bigg Boss 14 contestant Sara Gurpal, where she speaks about entertaining the audience, taking advice from Himanshi Khurana and Shehnaaz Gill and if she is ready to find love inside the house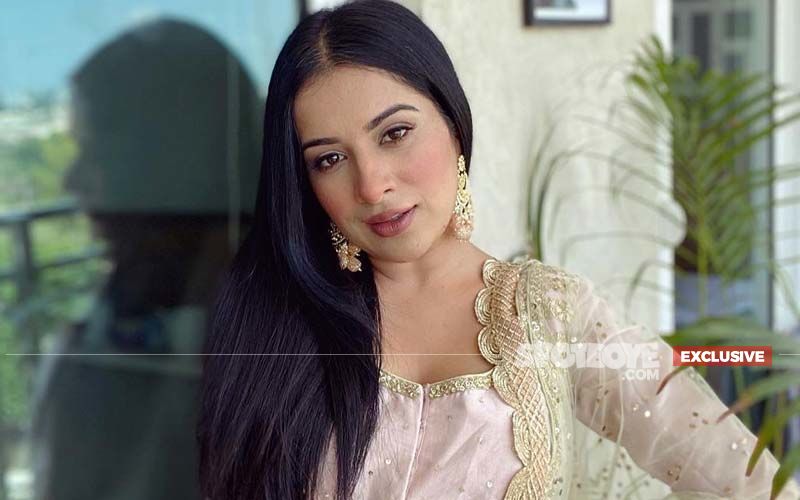 Read on to know what she has to say before she enters the controversial house.
Many singers are in the house this season. Should we expect a musical journey?
Of course! If these many singers are going in the house, there will be a source of entertainment for the housemates also along with the viewers. Music heals your body and mind. So, I am sure we are going to have the best of the time inside.
Radhe Maa is also a participant this season. We hear you are her fan...
I am so excited to meet her that I can't even tell you. When I meet her, I will ask her, 'Maa kahan thi tum?' I love her man. I have seen her interviews and I find her extremely cute when she talks.
Shehnaaz Gill and Himanshi Khurana grabbed a lot of fame last year. Are you expecting the same?
Obviously. What's common between the 3 of us is Punjab. So, is saal bhi Punjab ka jhanda lehrana hai. Not just Season 13 and 14, the next Season too should have someone from the Punjabi industry to make us proud.


Do you know Shehnaaz and Himanshi personally? Did you take any suggestions from them?
No, I know both of them but I am not that close to any of them to take advice. I haven't taken any suggestions from anyone. I am very good at keeping friendships. Hence, I am on good terms with everyone in our industry. Even if I would have taken advice, I would have not applied it. Kyunki main sunti sabki hoon par karti apni hoon.
Last year's winner Sidharth Shukla will also be locked inside for sometime. What sort of equation are you planning to have with him?
Bhaiya vo hain mere Jiju aur ham aisi nazar nahi rakhte. I really like him as a person but Shehnaaz is like a sister to me as we both are from Punjab. So, I will not try to woo him. In fact, I will treat him just like my Jijaji.


Are you open to creating a love story inside the house?
It is extremely difficult for anyone to please me. If somebody will have that amount of patience and convincing power, then why not?
Shehnaaz and Himanshi introduced themselves as Katrina and Aishwarya respectively to Salman Khan. Do you have any name in mind?
They both are beautiful and might have got these names but I would like to introduce myself as Sara. Salman Khan is my idol and I like him a lot. Mujhe nahi lagta mujhe koi aur banne ki zarurat hai. I am expecting even more love than them.




Image Source: Instagram/saragurpals