Bigg Boss 14: Rashami Desai Says, 'I Felt Bad To See That People Were Making Fun Of His Sexuality And Mocking His Loneliness'- EXCLUSIVE INTERVIEW
Rashami Desai entered the house during family week, and supported Vikas Gupta. Here's what she has to say about her visit in the house and supporting Vikas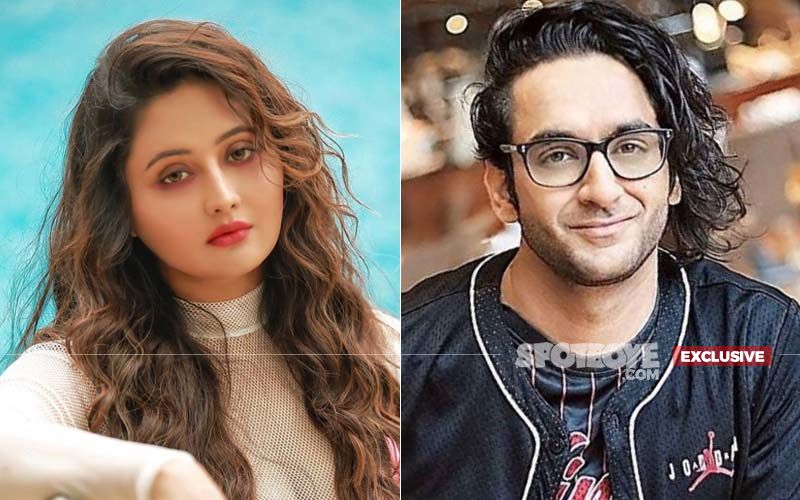 Bigg Boss 13 finalist Rashami Desai recently visited Bigg Boss 14 house to support Vikas Gupta during the family week. Her entry and bond with Vikas came out as a surprise to many whereas her advice to Aly Goni and Jasmin Bhasin to not bring personal grudges in the game with reference to Vikas has made her trend on social media.
We spoke to the actress exclusively on her visit and here's what all she had to tell us:
You went to support Vikas Gupta in the show as a family member and it came as a surprise to many...
Vikas is a friend and I have known him for the last 4-5 years now. I am not someone who likes to tell the world with whom I am connected with in fact I believe in maintaining my relations with complete honesty. Vikas and I are different people with different opinions. But we connect well.
What was your real motive to go inside?
During my season, when Vikas had come inside the house, at that time he actually helped me to realise a few things for my own good. I had made a few mistakes in my season and with time I had realised that and worked on it. In fact, sometimes I feel not just me but my viewers also got to learn a lot of things from my good and bad. My whole motive to enter the house was to motivate Vikas Gupta and make him understand that he has to take a stand for himself also. I have been watching him taking stand for others maximum time but not for himself.
You feel Vikas has been cornered by the housemates in the game?
In the outside world, you all are talking about mental illness. And when you are on such a platform where the whole world is watching you and you have a right opportunity to give out a right message, you all have cornered two people in such a manner and that is Rakhi and Vikas. How can they be so insensitive towards them.
Go on...
Vikas is a very smart person. He is a creator and he knows how to create impactful characters. People connect to the content he makes and I appreciate all this. He has his personality but I felt extremely bad when I saw that people are making fun of his sexulaity inside, mocking his loneliness, emotional disturbance and accusing him of gaining sympathy. So, I decided to go and make him understand where he stands and he doesn't have to take all this.
Jasmin Bhasin and Aly Goni bad-mouthed you on your advice of not getting personal grudge inside. Were you expecting this?
I was surely not expecting it from Aly. I wish Aly would play his own game.
Recently, media reports suggested that Vikas helped you to bag Naagin 4 and remove Jasmin from the show?
I think people have a very short term memory. When Jasmin was out of the show, she herself in her interviews have clearly mentioned that her track was over and her exit was planned since beginning. And I entered the show much later with a whole new character. So, there should not even be a question of all this.
Were you aware about his family issues?
We all have family issues and with time it gets resolved. I myself have experienced ups and downs but they are there for you. I know Vikas's father and mother love him. And whatever issues are there, they will also get resolved.
Why do you feel he is the real mastermind?
Vikas is a real mastermind as he not only makes the game interesting with his ideas but also knows how to play tasks without breaking any rule. And these are the qualities of him which convince makers to invite him in every season.
Image source: Instagram/imrashamidesai/lostboyjourney