Bigg Boss 15 Contestant Nishant Bhat: 'I Cried When I Got The News That I'll Be A Part Of The Show'-EXCLUSIVE
Nishant Bhat, ahead of entering the house, opened up about his journey in the OTT house and his preparation for Bigg Boss 15.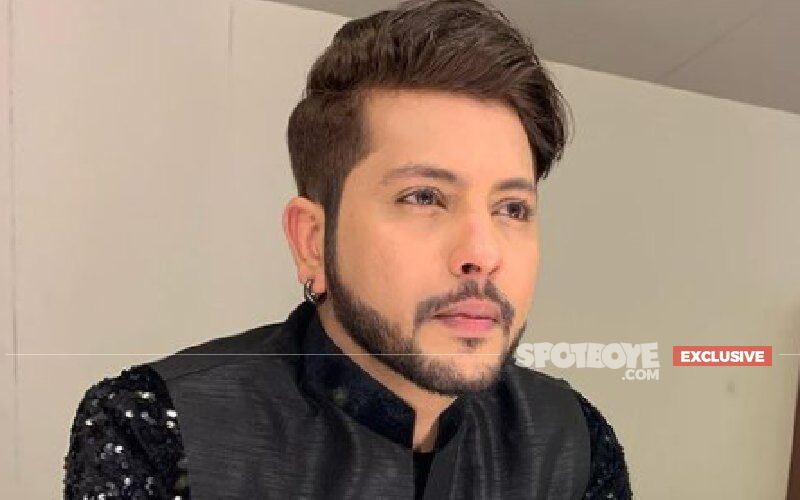 Nishant Bhat, who had a great stint on Bigg Boss OTT, is currently locked up inside the Bigg Boss 15 house. The famous choreographer, ahead of entering the house, opened up about his journey in the OTT house and his preparation for BB15. Nishant also shared that he cried when he got confirmation that he would indeed be a part of Bigg Boss 15.
Q: How much did you enjoy the journey of Bigg Boss OTT?
A: It has been a shocking journey. I had not expected this much love and appreciation. I just feel grateful. Thank you to all the energies around me.
Q: Did you expect to be the first runner-up?
A: No. Though I felt I will make it to the top five. But definitely, I had plans to go out and chill after the finale because six weeks is also a long time. I wasn't aware that I would be going into the main house. The moment I got the news that I will be part of Bigg Boss 15, I started crying literally. Thinking 'jaaun ya nahin jaaun?'
Q: And why is that?
A: I am very scared of Salman Sir. He looks like a principal to me. I started thinking about what I would do if he shouts at me. Where would I go and hide? Last year when I had choreographed acts for the Bigg Boss 14 finale and I was showing steps to him, at that time also I was feeling really very scared of him. But then I felt 'how can I lose such a big opportunity?' And I said 'yes' to the show.
Q: Are you in touch with your connection, Moose Jattana in the show?
A: Ever since I have come out from the Bigg Boss OTT house, we have been in constant touch. I will definitely miss her as we bonded really well as friends on our journey. But you never know what can happen. Pratik and Shamita from our show are also coming to BB15, so you never know... Moose also can come in anytime. But I am also excited to live and explore Bigg Boss 15 and make new friends.
Q: Shamita Shetty is also entering the house. What kind of equation will we get to see now?
A: Whatever happened in OTT, I would like to leave it there. This is a new journey but the only thing will be that I know them from before. However, here also I will say what is right. And keep doing things I believe in.
Q: We never saw you speaking about your personal life on the show. Any reason?
A: People know me as a choreographer. But it's true that people don't know who exactly Nishant is. And those six weeks, I felt were too little to open up about my personal life. I don't mind sharing what I have gone through. I am a good listener, so I listen to others. I don't go and speak about things if not asked. But this time the show is longer and I am sure I will get a chance to speak about things which people are still unaware of.
Q: Before the show, if you can disclose something to SpotboyE.com?
A: I am from Nallasopara. Log kehte hain achchhe dancers aate hain wahan se. Main Nallasopara ka pehla contestant hoon, jo Bigg Boss mein as celebrity aaya hoon. But if someone asks, then I will speak about that na. But koi poochhe to main bataun na.
Q: We are waiting to hear from you.....
A: I will tell you my journey in short. I was always inclined towards dancing in my school and college days. After college, I started working as a dancer. Then I became an assistant choreographer... Choreographer, and then head choreographer. I like doing things in life that are challenging and different. That's why now you can see me on Bigg Boss.
Image Source: Instagram/nishantbhat85