Bigg Boss 15: Evicted Contestant Donal Bisht Calls Vishal Kotian-Tejasswi Prakash 'TOXIC'; Adds 'Karan Kundrra's True Colors Are Now Out' -EXCLUSIVE
In an exclusive chat with SpotboyE.com, Donal Bisht talks about her journey on Bigg Boss 15, being cornered by the contestants and much more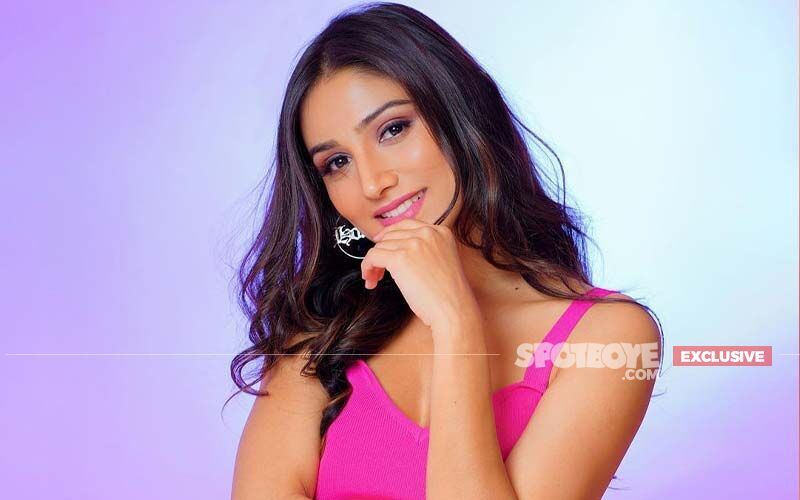 Actress Donal Bisht is happy to be out of Salman Khan's popular reality show Bigg Boss 15 as she is enjoying spending time with her loved ones. The actress also feels that there is much more to do in life than the reality show. However, during her stint in the BB15 house, Donal felt cornered and sidelined by the contestants. In an exclusive chat with SpotboyE.com, Donal Bisht talked about her BB 15 journey, getting cornered and much more. She also mentioned that Vishal Kotian and Tejasswi Prakash are fake and toxic people. Not just this, the actress also spoke about how Karan Kundrra is manipulative in the house.
Read excerpts from the interview:
Donal Did you expect to be out so soon? Are you disappointed? Do you feel that you have been cornered deliberately in the house?
Yes, I've been cornered and it was evident like people also saw. After I came out I came to know what I was feeling inside people are doing wrong with me here, they are troubling me, the same thing was also felt by the audience and I never expected that I would be out of the house so soon cause I have full faith in my fans, they don't let me come out so soon. This time Bigg Boss left the decision in the hands of the contestants and it was obvious they'll take my name and everyone could see that contestants were sidelining me and it was unfair. But I am happy now that I am out and I am with my loved ones. Life doesn't stop here and I never expected that I'll do Bigg Boss and Bigg Boss was never my ultimate aim like I had much more things to do in my life. I am working towards many projects, which are lined up as earlier I said before entering the house that after Bigg Boss many film projects are lined up I had a little time in between so did I took up the offer like it was a journey in between and I am working towards my goals which I always wanted to do films.
Who do you think is the mastermind of BB15 house and which are your favourite contestants you would like to see till the end?
Mastermind I don't think so there is anyone, from my point of view but want to add on that there are two toxic people inside the house as I said earlier also Vishal Kotian and Tejasswi Prakash like now people are coming to know their true colours and I said this same thing in the second week of the show like I saw one clip where Shamita was calling Tejasswi fake and someone else inside the house was saying that Vishal is toxic and the things which are going right now in the house like people has sidelined Vishal also and now he is tasting the taste of his own medicine. I told these things when I was inside the house. There are 3 to 4 people who are thinking that they are the leaders of the house. People are now getting to know about this things so I think I was way ahead than their thinking that's why they didn't like me and I am happy I am out and the people who are genuinely good that too is now visible by the people inside out like Afsana, Pratik, Nishant they all are really good human beings.
These days Karan Kundrra and Tejasswi Prakash are making headlines for their brewing romance in the house. What do you think is it genuine or just for the game?
Karan is also very manipulative inside and now Nishant has also got to know about his true colours and these things I already knew and I am glad that people are getting to know like who is good or bad. I am no one to say on anyone's bond and till I was there, I had not seen all these things and now after coming out I am getting to see this bond and the other contestants who all are out of the show they are all also witnessing the same. when I was inside the house I used to tell people they are trying to be our leaders but at that time no one believed me and now they are saying the same thing which I said in the second week of the show if they would believe me that time then the scenario would be different now like people wouldn't be seen them as a follower they might have seen them as a winner then. Three or four people are trying become leaders and other contestants were also giving power to them only what I was against because we have also come there to play if people will start thinking that they can be winners then only they can beat them they are only thinking that we are in eighth position or tenth position why don't they consider themselves on the first position like if you'll play that way then only you can win think in a way that all are equal competitors why people have to think that they are under someone like I was always against of this thing that we are not under someone like we are equal competitors and the same thing People never understood inside the house.
What's next in your kitty?

Image Source: Instagram/DonalBisht