Bigg Boss OTT Contestant Raqesh Bapat: 'I Am Going In Without Watching Any Of The Previous Seasons'-EXCLUSIVE
Raqesh Bapat, who is participating in the reality show Bigg Boss OTT, says he has not watched any of the seasons.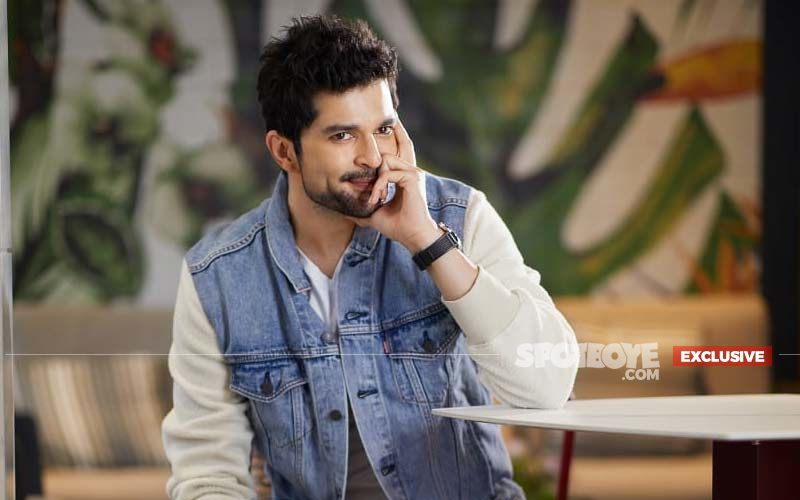 Bigg Boss OTT is all set to premiere tonight. Actor Raqesh Bapat, who is participating in the Karan Johar-hosted show, has claimed that he hasn't watched any of the previous seasons. In a conversation with SpotboyE, Rakesh also said that he feels Karan Johar will give a different feel to the show. Ahead of his entry to the controversial show, he said the makers managed to convince him this time.
Excerpts from the interview:
Q: Raqesh, what convinced you to say a yes to Bigg Boss?
A: The show was offered to me every year. The team and channel managed to convince me this time and so here I am.
Q: The show is quite famous for its controversies. Does that part make you nervous?
A: Well, of course, but then what's the fun when there is no risk. And there's a lot more to the challenge than just controversies.
Q: Karan Johar is the new host of the show.
A: I am excited. Karan has so much goodwill, and has given our industry some brilliant films. He comes with a lot of experience, and hence, I am sure he's going to give the OTT version a great different feel.
Q: Will you be comfortable sharing a bed with others?
A: Honestly, there are a lot of things I may not be comfortable with. But this house is all about getting out of one's comfort zone. And sometimes, it's extremely important to do so as it gives you a different perspective on life.
Q: Going by the promos, things will be over the top this season. Are you ready for it?
A: Can one ever be ready for Bigg Boss? But here I am going in completely authentic without having watched any of the previous seasons.
Q: Who did you share first that you are participating in the show and what was the person's reaction?

A: Well, the discussion of whether I should do the show happened first with my sister as she's my sound board. She was both excited and nervous. I think she knows my strengths and weaknesses better than anyone else and so, she understands that this is going to be a challenging journey for me.
Image source: Instagram/raqeshbapat