Bigg Boss OTT First Confirmed Contestant Neha Bhasin: 'I Am Not Comfortable Sharing The Bed, It's Too Random'-EXCLUSIVE VIDEO
Ahead of entering the Bigg Boss OTT house, singer Neha Bhasin shares that she is not comfortable sharing the bed. She has spoken about a lot of other things as well. Read on!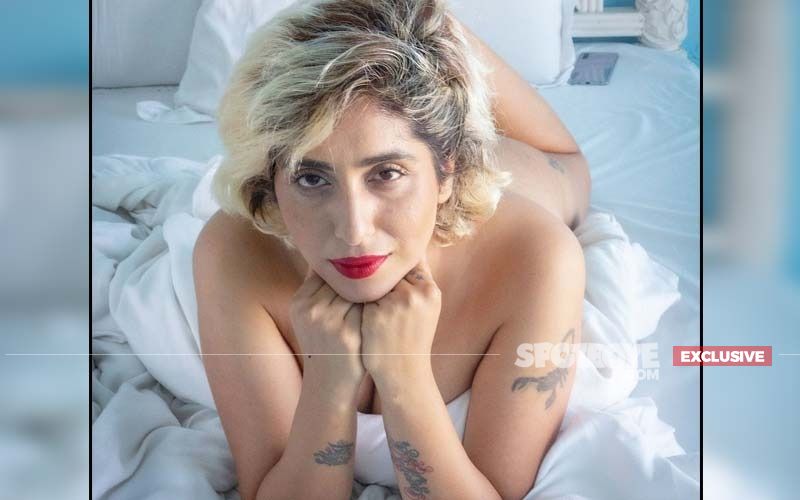 Neha Bhasin, known not only for her silky voice but also her stylish looks and strong opinions, will soon be seen as a contestant on the reality show Bigg Boss OTT. The show - to be hosted by Karan Johar - will premiere on Sunday night. And ahead of the launch, we have got you covered with an exclusive chat with Neha Bhasin. In this exclusive chat, she shares how she has prepared herself for the controversial show.
Watch the unfiltered conversation here:

Excerpts from the interview:
Neha, how many bags have you packed?
They have only allowed me three bags.
What was the first thing you kept in your bag?
My stylist was packing my bags. But yes she kept a lot of clothes first.
What will we find the most in your bag?
Clothes, shoes, and toiletries.
What is going to be your most comfortable clothing inside?
Shorts and t-shirts.
How many designers and stylists, and what amount of personal shopping are involved in your look for the show?
Quite a bit. Because all of these are involved.
For how long have you been preparing for all this?
Just one week.
What are the things you are most possessive about and why?
Well, I am possessive about the people I love. But if you ask me about my stuff, then I won't answer because if the contestants see this interview they will put me in pain. I am most possessive about myself which I am carrying in (laughs).
Any stuff of yours which you will never use if somebody else uses it?
My underwear. And I am sure nobody is like that inside.
Will you be fine sharing the bed and bathroom?
It's very weird actually but now when I have already said yes to the show then I don't have a choice. This I should have thought before saying yes to it. I am not comfortable with it but I have to do it. I am just concerned about who I am sharing the bed with. I can't understand why they want us to share the bed. This is something too random. Kaun sochta hain aisi cheezein?
Are you ready to compromise on your eating habits?
I have a gluten allergy so they have agreed to give me a substitute which I am okay with. I am not a very big foodie. I just want food on time. If that does not happen, then probably I may have a problem. Mann chaaha khana nahin miley chalega, par kuchh khaane ko mil jaaye.
Image source: youtube/SpotboyE/instagram/nehabhasin4u