Bigg Boss OTT First Confirmed Contestant Neha Bhasin: 'I Called Up Rahul Vaidya To Know The Pros And Cons Of Participating In The Show'- EXCLUSIVE VIDEO
Singer Neha Bhasin, who is known for her voice and stylish looks, was announced as the very first contestant in Karan Johar's reality show Bigg Boss OTT. Before her smashing entry, we spoke to the lady about her decision of entering the show and much more. Watch the video below: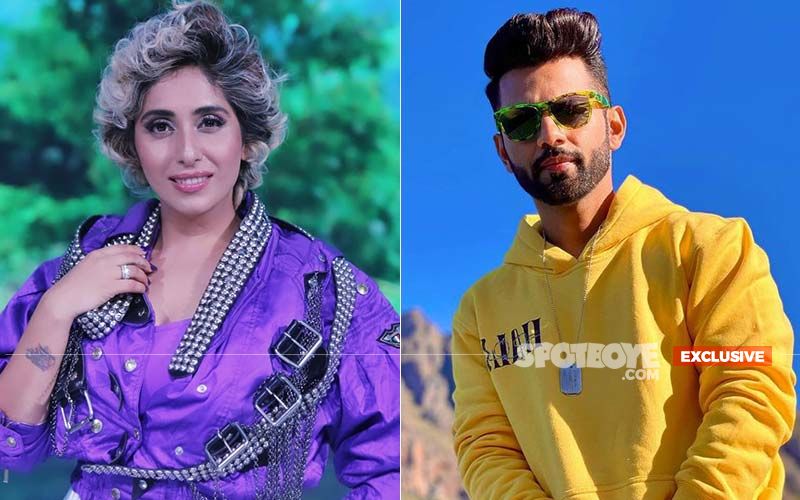 Neha, how did people react after knowing you are the first confirmed contestant of Bigg Boss OTT?
Along with the people, I was also shocked because they didn't tell me I will be the first confirmed contestant. So, even I heard it online. Reactions were mixed. Some people were happy and surprised while some were not happy. Like some of my fans were very worried as they felt I am not the right person to go to Bigg Boss as I am too honest and unfiltered. But yes, a lot of people were shocked as they were not expecting me to do Bigg Boss.
How fit do you find yourself for the show?
Not with the way history has been but I can probably do something different. There have been people like me also. People who are assertive but not badly behaved. It will be entertaining and interesting for sure.
How are you planning to stand out from other contestants?
I have always stood up in life. You think I will be worried about standing out? My plan is just to be myself. People don't know me completely. They know me as a singer, performer and they have seen me on social media. But they don't know me in everyday life. So I think that it will be fun. I am generally a vibrant person so I don't think I need to stand out, it will happen on its own. I am not going to be desperate to be seen.
Have you followed the show before?
I have just seen few clips. I have not seen the full season or an episode. Vo dekh leti to kabhi nahi jaati as vo bhaut daravni hai.
What clips did you come across?
I saw some of the last season's because I thought it's better to see updated. Also, I know Rahul Vaidya personally for quite some years. There is a comfort level that I can pick up my phone and ask him something. So I saw Aly Goni, Rubina, Rakhi Sawant and his clips. And I felt that last season wasn't that bad it was doable. I can do this.
Did you call Rahul to understand the game? What things did he suggest?
I did call him but I will not divulge the conversation as it's no point. I just wanted his advice on whether I should or should not do it. I wanted his pros and cons which he gave and said now you decide. But at that point, I had already said yes but I still wanted to know his opinion.
How are you going to deal with the fights which take place inside?
Poore din to jhagda nahi hota hoga. They must have been squeezing a lot of things in that one-hour episode. As it is hard to believe that one can fight the whole day. While staying in for 24x7, I may get to know the reality. If I have to take a stand I will take a stand. Vo apne aap andar se aa jaayega ki ye baat galat hai ya sahi hai. I am not somebody who will get bullied by anybody and as far as taking stand is concerned, I will choose my own battle. Though I am very loving I am also very intimidating as a person. Mujhe chilane ki zarurat nahi hai apna stand rakhne ke liye mere ek do words kaafi hote hain. I can put my point across without insulting somebody. I am largely a no-nonsense person.
Other than your singing, you are also known for your fashion. What style statement you will be creating inside?
Definitely more than what you are seeing me right now. I am all packed to give you guys a sight.
Image source: Instagram/nehabhasin4u/rahulvaidyarkv