Bigg Boss OTT: Is Divya Agarwal Being Targeted? Is Shamita Shetty Being Favoured By Host Karan Johar? Eliminated Contestant Ridhima Pandit Opens Up - EXCLUSIVE
Bigg Boss OTT contestant Ridhima Pandit, who recently got eliminated from the show, tells us if she thinks Karan Johar is a biased host or not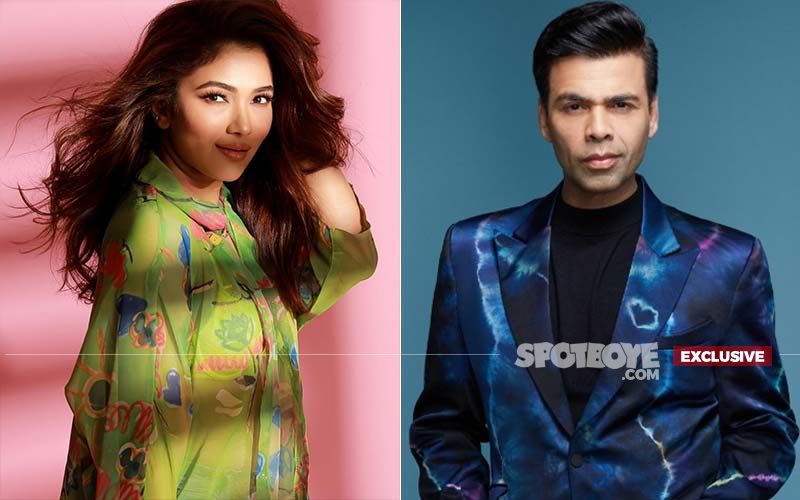 Television actress Ridhima Pandit, who was a contestant on the reality show Bigg Boss OTT, got eliminated from the show recently. Post her eviction from the show, in a candid chat with SpotboyE.com, Ridhima went on to answer if the show's host Karan Johar is biased towards Shamita Shetty and if he's targeting Divya Agarwal.
Were you expecting your journey to be this short?
Honestly, no not at all. I am very shocked and upset about it. But at the same time, I also understand that everything cannot be fair in life and it's a game. The concept was such, so we have to accept it.
A lot of people feel you had to come out because of your connection Karan Nath?
I don't think so. Karan was lovely.
After coming out of the house did you see the episodes?
I haven't seen the entire episode yet as I am busy interacting with media, fans and meeting my family. But I am sure after seeing the episodes I will be shocked by a lot of people's behaviour. Wahan logon ki feeling minutes mein badal rahi thi ek dusre ke liye. I am excited to check it out.
Who do you feel doesn't deserve to be in the house and why?
In the beginning, only I had said whoever is participating in the show is already a winner because this show is not easy at all. It is all in the audience's hands. Like, I used to feel I am very deserving but I had to come out. So, all I can say is that this show is full of twists and turns.
Who do you think has the winning quality so far?
I personally do like the way Shamita Shetty and Divya Agarwal is playing. '
What are your plans on the work front now?
Well touchwood, God has been kind. I have just stepped out and I do have a few options to look out, so I am really very happy to get started.
Fans are quite excited about seeing Karan Nath and you as a couple. What do you have to say about it?
Oh! I am so sorry to disappoint everyone. We were just a connection on the show and he is a great friend for life.
It is the industry's perception that Shamita is being favoured and Divya is being targeted by host Karan Johar. What do you think?
I don't agree that anybody is getting favoured. A host's job is to clear things and guide us with whatever perception is about us. I think that's exactly what Karan sir is doing.
What will you do if they take you back as a wild card entry?
I really don't know.




Image Source: Instagram/ridhimapandit