Divya Agarwal Finally Says,"Varun Sood And I Are A Couple. Thank You, Priyank Sharma"
Divya Agarwal is in love and the guy in question is Varun Sood, she agrees!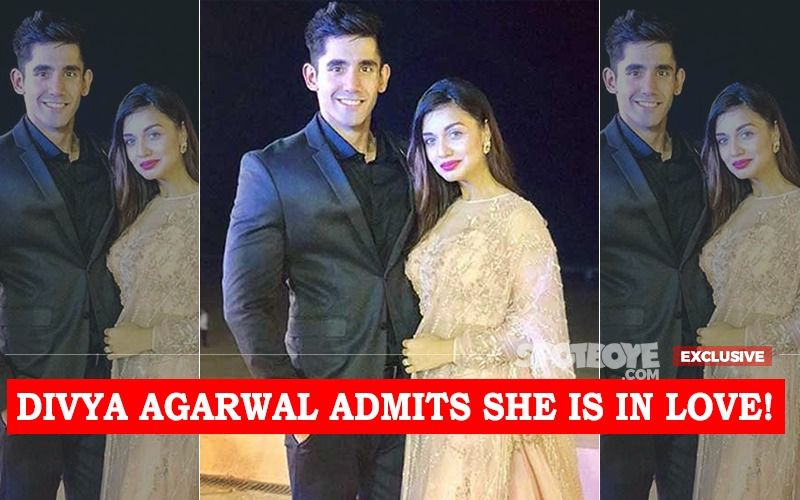 Divya Agarwal is the winner of reality show Ace Of Space. As the actress' journey was much talked inside and outside the show, we spoke to her at length. Excerpts from the conversation:

How was the Ace Of Space journey?
Oh, my god. Jitna bolu utna kam hai. The journey was insane.

What was more difficult-staying in that congested house or staying with the housemates?
Staying in that house. 70 days, imagine!
How does it feel to have won?
Amazing, Honestly I was never aiming for the trophy. I just wanted to enjoy every bit of this show. It was an experience which I will never get in my life again. In Splitsvilla I didn't get to exhibit the real me, unlike here.
Who is it that you can't wait to see?
My younger brother, of course. I love him the most, even more than my parents. So I just want to hug and sit with him alone and discuss what all I experienced inside. He is the only one who understands me, laughs with me and never complains. After that, I will spend time with my family and friends.
Danish Zehen's death came a big shock...
He always had a smiling face. And he always used to make sure that he makes you feel special, no matter who you are. He was quite charming. I will always miss him. Uski jagah shayyad hi koi le sakta hai. The incident shook us up so badly that we stopped having differences after that, all the hate disappeared
Are you planning to meet his family?
Yes, but let things get a bit calm. Maybe after New Year's.
What kind of connection did you two have?
He used to stay in Navi Mumbai which is my residential area too. We met in the show for the first time--- but he had heard about me and told me that he knows we stay nearby. After that, we planned that we will gym together and chill together when the show ends. I am glad that I got to meet a person like him in my life. He was a gem.
Priyank Sharma wrote an open letter because you were constantly discussing him inside...
Look, he was a part of my life and I was simply discussing about my life as an experience. So it wasn't the way he took it like he is a public figure and I am using his name for publicity. It was something I was talking in general---about what has happened in my life and basically what was I going through. I have lots of other ways to get publicity--- by my previous work, songs and especially my stint in one of the most TRP rated shows Ace Of Space. If I would have used his name for popularity, then definitely he read it wrongly. Agar mere sach bolne ka reaction aisa hai, toh I don't know what to say.
Varun Sood proposed to you...
Well, yes, we are couple now. We are very much dating. I am glad that I am holding his hand and fighting the world. Our relationship will only get bigger and better and we plan to take it to the next level soon. It will just not stick for fun. Though we haven't discussed on all this, but I can tell you that we are serious about each other.
In reality shows we often see people getting close to each other and then parting ways...
Varun and I used to share an extremely great bond, outside also. Locked inside, you are not distracted. We are alone and thinking about only our lives. And if I am holding somebody's hand after that, I am sure that it's for forever.
What bonded you two so well?
People don't know this but before coming on this show--- Varun and I used to talk to each other for 4-5 hours in the night. I stay in Mumbai and he stays in Delhi, but we used to play 60s ke songs of Mohd Rafi and Mukesh and make each other hear them. So we were anyways very, very close pehle se. In fact I would say we were just misunderstanding each other by calling each other as best friend. The feeling was much more than that, and we realised that only in the show.
Did Varun's closeness with Chetna Pande make you jealous?
I am glad that this happened because if Chetna would haven't come between us, neither me nor Varun would have realised what we exactly feel for each other. We must have just ended up spending our lives giving importance to each other in the name of friendship. But her presence made us realise it's not just friendship but love which we hold for each other in our hearts. Jo hua achche ke liye hua.
Chetna may get upset to hear this...
I know. I am feeling bad that it will break a girl's heart but I myself have gone through something like this. Ek ladka mujhe bhi pasand tha aise hi kisi reality show pe and then he wasn't there with me. But I I must add here that Chetna is a very mature person. She handled it well, chahti toh meri band baja leti
Are you planning to write an open letter to reply Priyank Sharma?
I would like to thank him via SpotboyE.com, for making me experience all this because today I am really really happy sitting next to Varun. I got to know what is good and what is bad for me. And I really owe it to Priyank.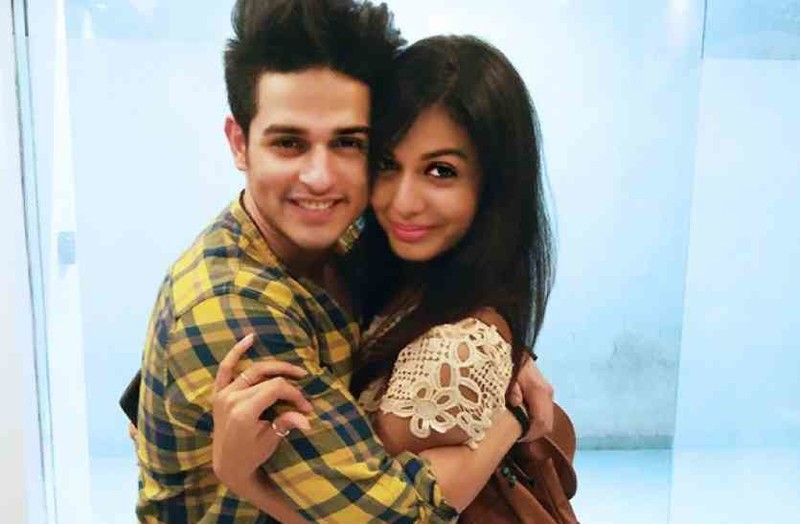 Priyank Sharma & Divya Agarwal
You mean to say Priyank is also one of the reasons of Varun and you realising your love for each other?
Pretty much yes. Mujhe lagta hai jabtak aapke saath bura nahi hota aapko acche ki value samajh nahi aati. And today I am so sure saying that there was someone who wronged me but made me feel the importance of good that I am having now.
Image Source:- Instagram/divyaagarwal_official/varunsood12/lostboyjourney/patrika