EXCLUSIVE! Sanjay Gagnani-Poonam Preet's Wedding: Couple To Get Married Again As Per Christian Rituals During Honeymoon In Europe
Kundali Bhagya actor Sanjay Gagnani shares his excitement for getting married to fiancé Poonam Preet. He also reveals the wedding gift that he has planned for the actress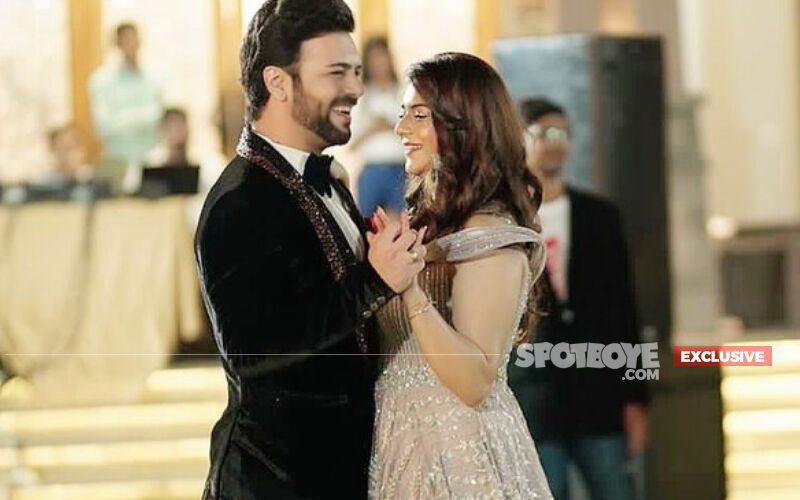 Kundali Bhagya fame Sanjay Gagnani and his fiancé Poonam Preet are all set to tie the knot on 28th November in Delhi. The wedding festivities have begun and the beautiful glimpses from it have taken the internet by storm. As Sanjay is entering the new phase of his life, SpotboyE.com reached out to the actor to know how excited he is for his big day. The actor also revealed what he will be gifting to his ladylove Poonam as a wedding gift.
Sanjay shared with us, "More than nervous, I am excited to enter this new phase of life because me and Poonam we both have been waiting for this day for 9 years now. After a long wait, I, Poonam, and both our families are seeing the light of this day and we are so happy. We are going to celebrate this day, the long relationship that we have had, the ups and downs all the different phases that we have witnessed together. We are going to celebrate a beautiful relationship on this day by getting married and committing to each other for a lifetime. Our friends, family and relatives everyone is very happy and excited for both of us and we both are excited to enter this phase of life."
He added, "I will be gifting Poonam, her dream destination for a honeymoon, and a lot of other hidden gifts that I want to surprise her with. Sharing his honeymoon plans, Sanjay Gagnani revealed that the couple will have a "Church Wedding cum honeymoon" during their Europe trip.

"Poonam always dreamt of having a honeymoon either in Europe or Maldives so I will be taking her to both places. We still haven't decided where to go first but one thing is for sure that we will go to both places and I will surprise her by taking her to both her favourite destinations for Honeymoon. The Maldives trip will be just the honeymoon trip but when we visit Europe it would not just be Honeymoon but a Church Wedding cum honeymoon. So that is one surprise that I have planned for her," Gagnani further stated.
Image Source:PR